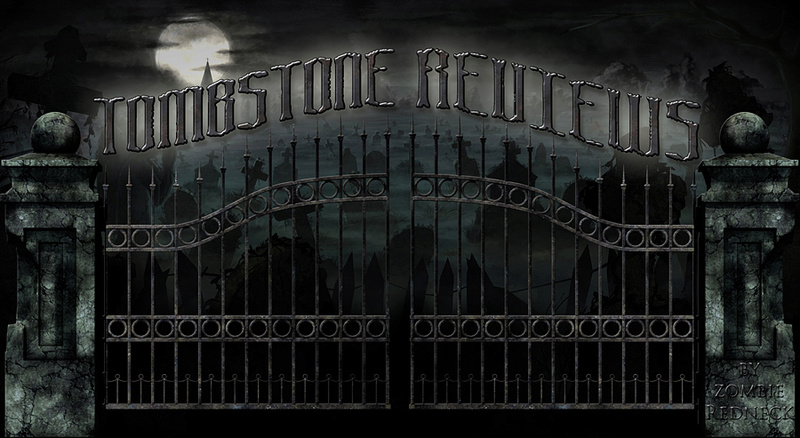 Greetings to all the ghouls and ghoulettes out there. 
Its almost that time of year again, where love is in the air along with the scent of chocolate and flowers. But what about us horror lovers? Where is our horror films that we can share with our fellow horror loving other? Well dont worry, because ZombieRedneck has ya covered. Yes ladies and gents today I am covering a cult horror film from the early 80's, that is also linked to this holiday. If the title doesnt give it away, I am covering George Mihalka's 1981 slasher movie "My Bloody Valentine". So without further delay, lets get to the review: 
Genre:
At its core, this is a slasher flick that rather incorporates some of the more traditional aspects of a whodunit as well. We don't know who the killer is; just that he is a man in a miner's uniform and gas mask. It's a creepy, fitting, and pretty simple costume to have a slasher wear, which makes it perfect for this movie. However, this movie also falls under one more genre that I feel is almost unheard of, which is the Holiday Horror movie. This most famous of these movies being Halloween, but this one covers Valentine's Day. So to sum up, this is a slasher-mystery-holiday movie.
Basic Plot:
With Valentine's Day approaching and the young people of Valentines Bluffs, a small mining town, organising a big party, one would think it was a time for Romance, love, and togetherness. However, a few decades earlier the peaceful town had experienced a tragedy when an explosion in the mine trapped six miners underground. Only one survived this, but was left in a mentally unstable state. His name was Harry Warden. He was sent to a mental hospital to try and cure him, but escaped and murdered those he deems responsible for the mine accident. Now, year's later people are being brutally murdered once again, and the people of the town start to believe that Harry is back.
Level of Blood and Gore:
  For a movie called My bloody Valentine you can expect a good level of blood and gore, even for its time. There is a lot of stabbings with a pickaxe, some heavily burned people, some impaling and overall a lot of nice killings. Depending on the version you see (the uncut or cut version) you will see a lot more stuff. A man's arm is even ripped off at the elbow, which may not seem that impressive now, but considering this was all practical and make up effects it is impressive in my opinion. I cannot stress this enough, that there is so much good gore and blood in this movie that you can see why it became a cult classic. While not exactly for everyone, those who enjoy a good blood bath and slasher flicks will like this movie.
Kills:
This movie has a pretty large body count, if I am completely honest. Including the miners that died in the explosion, there is a total of 17 kills in this movie. The kills have a surprising amount of variety to them, which are only more intensified by the fact there is no idea who the killer is. The killer's weapon of choice appears to be the Pickaxe, since it's the weapon we see him use most often to pick off his victims one by one (I am not apologising). However, he also scalds a man's face with boiling water while drowning him, kills a man with a nail gun, and impales someone on a broken pipe. The kills are not too far apart either.
Setting: 
So, this movie takes place in a mining town called Valentines Bluffs but most of it takes place in the mines. Why, you may find yourself asking? Well because due to the killings, the Valentine's Day dance was cancelled so the kids in all their infinite wisdom decides to throw an unofficial party down in the mines…because adults did this to try and ruin their fun not because there is a killer on the loose. There are a couple of absurd points in this movie that have the viewer question the morality of this town. It also appears that Valentines Bluffs is also a place where your ex-boyfriend can kidnap you and take you to a romantic view, and none tries to stop them. I am not kidding this actually happens in the movie. However, its absurd moments like this that caused me to chuckle in amusement.
How it racks up:
Despite all the odd things that happen in this movie that are not related to the overall horror element, it's actually a pretty good slasher flick. Does it have flaws? Yes. Do they ruin the movie for the viewer? Only if you are picky about your early 80s slasher films that have become something of cult following. It even inspired a remake in 2009 and is the inspiration for the band of the same name. What makes this movie stand out to me, though, is the feeling of isolation and dread that comes from seeing the scenes in the mines. There is also a lot to be said about how creepy the killer is in a gas mask and a jumpsuit, as he stalks his victims over and over again.
Overall Mark
:
6.9/10
While I did enjoy this movie, I can honestly see while it wouldn't be for everyone. There are just some parts of the plot I think is unnecessary and other bits that just left me questioning the sanity of some of the main characters. More so, I don't know how likeable some of these characters come across. While it holds up well, I could not bring myself to give it a higher mark. It is a fun little movie that you can share with your significant other on this upcoming Valentine's Day. Throw that romantic comedy starring Hugh Grant out the window, and put on George Mihalka's My Bloody Valentine to mix things up. 
This movie is rated for Mature audiences only due to the amount of blood and gore in both the cut and uncut versions. While the uncut has a lot more visual gore, you will still get your fill in the cut version. Also due to some very disturbing scenes and slight hints of cannibalism. 
If you have a movie you wish for us to review put it in the comment section below. You will get a mention in the review if we decide to cover it.