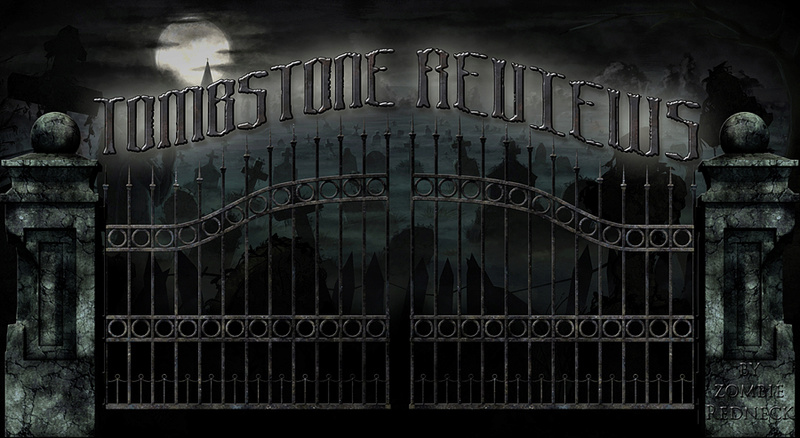 Hello there folks
Its the resurrection of Tombstone Reviews (just kidding, they never really stopped, just got side tracked with real life). Today we are looking at a personal favorite of mine, John McTiernan's 1987 Sci-Fi action thriller, "Predator". I know someone out there is saying "Predator isnt a horror!". Actually, considering the amount of body horror, blood, gore, and the fact a monster is literally hunting a bunch of people...I dont know what else to say. A large majority of sci-fi movies have in fact, horror elements in them.
So, today we are reviewing a movie that not only is a classic action movie, but also an Arnie movie. Which, as always, is a delight to watch. Strap yourself in, and remember these seven words could save your life.
If it Bleeds, we can kill it!
Genre:
While this movie usually falls under the Action Sci-fi category, I consider there to be a lot of horror elements in the movie. Such as the Predator itself, the sense of dread as the alien hunts down his victims, but most important the collection of trophies he displays throughout the jungle (more on those later). Its still a balls to the wall action movie, but the only thing that really separates it from that horror title is the fact that the victims are able to fight back.
Basic Plot:
A crack team of special force operatives, led by the tough solider Major Dutch Schaefer (Arnie!), are on a mission to assist an old comrade of Dutchs, CIA man Colonel Al Dillon in a rescue mission. They are tasked with the rescue of potential survivors of a helicopter downed over the remote South American Jungle. However, soon after they land, they discover that they have been deceived and led here under false pretense. However, this is far from the most important thing they have to worry about, as the team find themselves being hunted down by something not of this world. Can they hope to survive, or will this apex predator add them to his trophy collection.
Level of Blood and Gore:
There are people skinned alive and left as trophies (or warnings), by the creature. There is blood spitting out from almost every bullet that comes into contact with a person, and a lot of violence throughout. A lot of fun to watch, and just enough gore for you splatter fans. Additionally, you get some great one liners by Arnie upon some of his kills.
Kills:
Each kill, like Alien, is violent and somewhat exciting. You will find yourself caring about each of these alpha males as they are hunted down by this creature, and I could not help but feel bad watching one of them die. Add to the fact, that the commandos take out an entire small camp in the start of the movie, and you have a nice big body count.
Setting:
This movie is set primarily in the jungle, but switchs from night to day nicely. You feel the exhaustion and day drift as the movie progresses, but also get the sense of exhaustion from the characters as they run for their lives. There is a nice sense of dread, as well as the fish out of water feeling, as the crack team look like amateurs facing off against this thing. (The Thing, might be a movie to review on another occasion.)
How it racks up:
How does the movie rack up? Very very nicely, I will say. This is a movie that has only gotten better with age in my opinion. Not only are the one liners classic, the atmosphere electric, but the off the walls level of testosterone from this movie is absolutely wonderful. I love this movie with all my heart, and much like other great science fiction of this time, is something well worth the watch over and over again. If your wondering how a movie this old can live up to the special effects of today, keep in mind that this was nominated for an oscar for said category.
Overall Mark
: PERFECT 10/10!!!
This is a wonderfully fun movie, and should make any horror or science fictions list of must watch movies. Its a classic Arnold Schwarzenegger film. A classic Science Fiction film. And the Predator is a classic monster.

If there is a film you would like me to check out leave a suggestion below.
This movie is rated R due to blood, guts, and the Predator being an overall ugly mother-