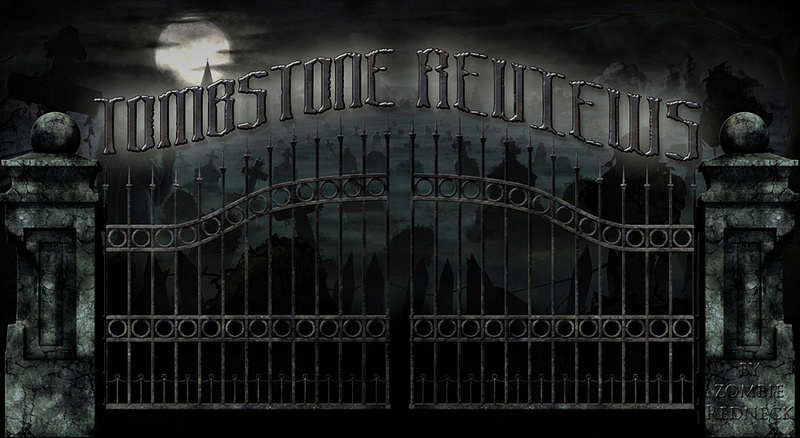 Hello there Recruits! Welcome to The Tombstone Review, and today I have the absolute pleasure of reviewing one of my all-time favourite movies, by one of my all-time favourite director. A man who is responsible for three of my most loved movies, Mr Paul Verhoeven. But which of his great movies am I reviewing today? Why it's nothing but the great movie adaption of Robert A. Heinlein's book, 1997's "StarShip Troopers".
A movie that shows war can make fascists of us all and with a large portion of its fans still debating over who started the war in the first place. It is also considered the bloodiest of Mr Verhoevens movies (Which include titles such as Total Recall and Robocop). If this all doesn't make you want to see it, then let's sit back, relax and ask ourselves:
Do You want to live forever?


Genre:
Starship Troopers is a sci-fi action movie, where we see the soldiers of humanity face off against a species of insect like aliens. It would fit perfectly as a war movie, were it not for the fact the enemy is not a man, but a race of horrifying alien bugs. It also works as a form of satire as well on the idea of recruitment and propaganda. As throughout the film, we are treated to short scenes where we see the news report on the events happening throughout the films and even treated to some rather humorous adverts including an add about discovering you are psychic or not, where a man asks "Do you think your Psychic? Maybe you are?" (For all the fans of the TV show Psych, this character is played by Timothy Omundson who plays Carl Lassiter)
Basic Plot:
In the distant future, young high school kids are encouraged to become citizens by joining the military. In this future, citizens are the only ones allowed to vote, as well as run for office. What these kids don't know is that war is on the horizon. Soon they will find themselves in an all-out war against an alien race of giant insects. One they know little about, other than the fact it wishes to destroy the human race. Johnny Rico, a rich kid from Buenos Aires joined the military to be with the girl he loves, but soon finds himself on the battlefield. Can they fight to ensure Humanity's future? Or will the bugs become the new dominant species?
Level of Blood and Gore:
As I said earlier this is the bloodiest of Paul Verhoeven's movies, using a total of 17 gallons of fake blood throughout the movie. Even with the blood there is a fair deal of gore as well. There is stabbings, shootings, impalements, and limbs being melted. On the gore front, you have dismemberments, people being ripped apart, legs being ripped off, and brains being sucked out of skulls (And that's only the humans, the bugs won't be counted but they suffer too). There is a lot of blood and gore in this movie that will make any splatter fan's thirst for carnage become satisfied.
Kills:
Well, as this is somewhat a war movie so there are a lot of kills in this movie. Some from friendly fire, others from bugs ripping apart soldiers limb from limb, literally. There are people bitten in half, stabbed by large pincers, and one pilot is split in half from her waist down by a mechanical door. One large bug is actually blown up after a grenade is thrown into a hole in his shell caused by machine gun fire. I mean good god, if that doesn't get you wanting to see this movie what will? It sounds as cool as it is.
Setting:
This movie setting continues to switch throughout the movie. We see the kid's home town and high school, then the training camp of the mobile infantry, as well as the ships which the pilots drive, to the battlefield on the bug planets. What really stands out though, are the bug planets that the mobile infantry find themselves on. It is on these desert planets we see the bugs participate in guerrilla warfare against the mobile infantry. There is a wonderful colour in the bug's blood, which adds to the belief they are completely different to the humans as well as each other. There is also a difference between the desert planets the mobile infantry must fight on, and the ships the pilots drive. While we are led to believe that both are doing their equal duty to serve, there is no doubt that there is a difference between the careers. Much like the bugs having different blood colours, the humans are treated differently due to rank or position.
How it racks up:
Look, this movie ranks up very well in more ways than one. There is so much good in this film that it really does hold up better than I thought it would. I was afraid that I was looking at this through rose tinted goggles but found myself really relating to a lot of the characters, such as Jake Busey's dumb ass meat head character who is that friend we all have. The lovable jerk, that is. With lines like:
"Everyone should have a friend like me."
– After Rico stands up to him for skipping line and he likes it.
"Yo-Ho-ho! Rico, you don't deserve that"
– Upon seeing Rico's girlfriend Carmen on a video message.
Besides him we have Clancy Brown as Drill Sergeant Zim, Michael Ironside as Jean Rasczak, and Neil Patrick Harris as Carl Jenkins, and you have a great cast of a great film.
Overall Mark:
9.5/10
While this is a great movie, there are some faults in it that you can't ignore. But I would still say that this is a movie well worth seeing. Despite it being from the 90s, the cgi is great, the monsters are creepy, and the action is brilliant. It is not without faults here and there, but my god is it not just a fun movie to watch in my opinion. If you have never seen this movie before, I suggest you sit your ass down, open a beer (or cola), get some popcorn, and get ready for a pulse pounding sci fi war movie that has story, blood, love triangles, nudity, and action.

This movie is Rated M for Mature Audience due to the fact there is nudity, blood, gore, and a whole lot of Violence.
Remember if there is a movie you want me to review, leave it down in the comments below. I read all your comments, and enjoy the feedback.