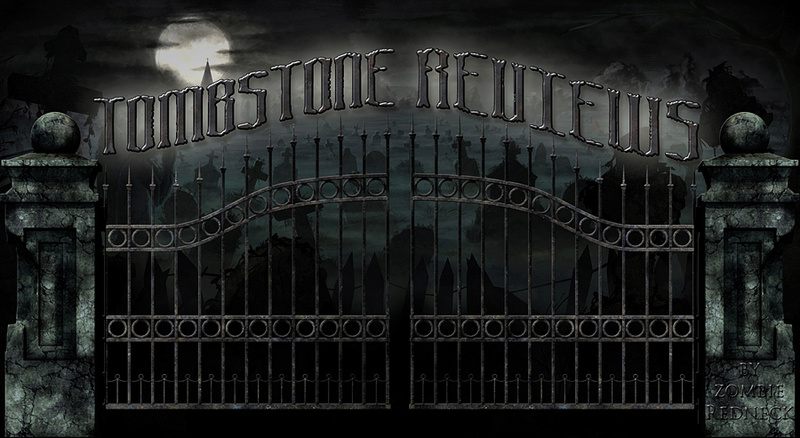 Happy Holidays Ladies and Gents
Its that time of year again where we all sit around the tree, open presents, spend time with our families, and listen to Christmas songs that have been playing for about a month now without complaining that its too early for them. Its a wonderful time of the year for the whole family. Added fact, out of all the holidays Christmas is the setting used most in Holiday Horror films. Thats right, despite Halloween being seen as a great time for horror films, according to Wikipedia there are more horror films set during Christmas than any other holiday. I dont know how accurate that information is, but interesting none the less. But I am not here to talk about that. I am here to talk about the Christmas Slasher movie directed by Steven C. Miller , and is a loose remake of the original movie whose sequel became everyones favorite weird bad movie meme, 2012's "
Silent Night
".  So on this holiday season, let us sit back, and watch Santa go head to head with Malcolm McDowell. If you are not sold on that alone, maybe this review will spark your interest.
About this movie:
So as I have already said, it is a loose remake of the movie "Silent Night Deadly Night" whose original movie had minor success and garnered 4 sequels and this loose remake. What perhaps most people know of the series is that the first sequel had this scene:
What day is it?:
Unlike that movie however, this version is a rather interesting horror movie that can make you laugh and keeps us guessing who is the Killer Santa, and who of the towns people is on his naughty list. This movie stars the likes of veteran actor Malcolm McDowell, who is one of my all time favorite actors. But also has a rather interesting story and some nice kills through its run. Is it perfect? No. Is it a lot of fun? HELL YEAH! If you like a movie thats just fun, and combines a dark tone with a rather campy idea then this is the movie for you.
Movie Run Time: 1hr 34 mins
Basic Plot:
On what is considered the most wonderful time of the year, a small town Sheriff and his deputy are on the hunt for a murderous Santa terrorizing their local community on Christmas Eve. However, due to the towns local Christmas Parade, the streets are full of Santa's. With the Killer hiding in plain sight, the hunt is on to try and put a stop to his murderous rampage.
Kills:
This movie has some very unique kills in them, and some of which I was very pleased with. We get a few nice stabbings and dismemberment, but there is also some ballsy and creative kills I didnt think I'd see. The killer switches up a lot of his weapons during the film, which adds to a nice variety of kills and some comedic moments as well. Depending on your sense of humor and how much you like cheese in your movies. Me? I really liked it.
Setting:
The story is set in a small town that is having a Christmas Parade, which honestly is pretty standard when it comes to these kind of movies. However it does add to the story as the Parade is the reason the local authorities are having such a hard time trying to find the Killer.
Lets Talk about the Killer:
This is a movie about a Killer Santa, much like the original, but in this movie the audience isnt told who is the man in the Santa suit until the very end. Its a nice little build up to. Besides that we see hes a tall man, pretty strong, and clearly smart since he hides in plain sight. Much like Myers he seems to only kill on this day or time of year. Hes got a rather typical slasher look to him, but besides a freaky mask and Santa suit, theres nothing really stunning about him visually. He does however come across more brutal in his actions. Which make him rather entertaining to watch, and makes you wonder how he will kill the next victim.
Best Kill in the Movie:
There were so many I enjoyed so much in this movie. Between my two favorites I have to go with the more unique kill of a man being electrocuted to death by Christmas lights. This is just a cool and brutal way to open the movie, and introduces us to the Villain before we even know his backstory, while he kills a man who was clearly having an affair with a married woman. How:
Had to do it...not sorry:
The second I only need to say two words to describe how great it is....Wood Chipper.
Personal Verdict:
I really LOVED this movie. Upon reading some of the reviews already up about it, I feared I was going to be in for a badly done, badly written, and badly acted piece of crap. But, upon watching it, I found myself greatly enjoying the movie, the characters and the story behind it. It was corny when it needed to be, cheesy where it wanted to be, gorey where it felt it had to be, and had a pretty decent story for a horror film. I am not saying its perfect, but I am saying its fun. Its a Holiday Horror Film about a Killer Santa, I mean I dont think anyone can expect this to be an Oscar Worthy concept, but it is a whole lot of fun.

Overall Rating: 7/10
This movie has its flaws here and there, but its whole lot of fun to watch. We get some pretty great performances from our two stars, and some nice looking gore, as well as some very funny scenes. Its a movie that you can stick on and just enjoy some of the silliness that comes along with the story. Its the kind of movie you just have to watch to enjoy, dont be expecting a movie without plot holes or without cheese and you will be in for quite the enjoyable movie. Go in expecting a movie that will subvert the genre and do things we have never seen before in the art of cinema...and your gonna have a bad time.
This movie is rated 18 due to blood, gore, sex, nudity, and slight drug use. Anyone under that legal age shouldnt watch it but probably will.

I have a poll on the top of the page for my next review. If you want me to review something else put it down in the comment section. Happy Holidays.