Hi there.
I have now a different issue i cant quite figure out.
I noticed how Supermutants, NCR Rangers and other NPCs have some of the R.S.A Weapons on it.
Not really a big fan of it, i have tried editing it with the FNVEdit but im not sure whether itl break the rest of the mod or not.
And i want the npc use the Classic Fallout Weapons instead.
Do i just delete this?: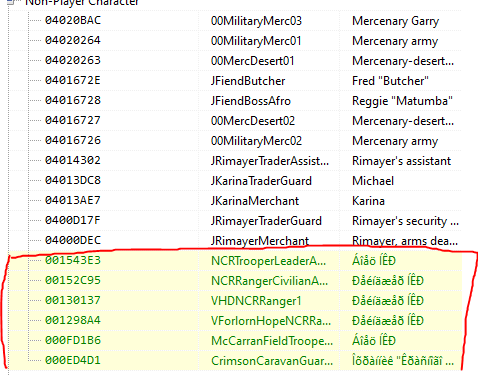 Or doeas master Shifu have a patch?
Thanks alot