Hey guys, I have been trying to make a glowmap to a helmet for my playthrough but even though I did everything correctly ( according to this tutorial; https://www.nexusmods.com/fallout4/mods/11947 ) I couldn't manage to get a glow in-game. The Helmet is from this mod ; https://www.nexusmods.com/fallout4/mods/40501/?tab=posts
This is the glowmap(yello_helm_g.dds) file that I create.
It currently looks like this:
I edited the material file and I chose file path for glowmap. I'm %100 sure that I did everything correctly according to the tutorial. If anyone has previous experience with glowmaps would you mind helping me out? Maybe it is because of the meshes but even if that was the issue at least the visors should have glowed. Thanks in advance.
_________________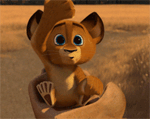 Steam Profile: