I do believe I've had this bug myself before with Drags Boomer overhaul where loyal still had his old beard clipping in.
I don't have this same issue with Arcade in my game but I did find maybe some way you could get it to work properly for yourself.
You'll probably have to do this in GECK though.
I'll not go into full detail on most stuff unless you really need it.
So first when you open geck just click data, select Dragsnpcoverhaul, set as active file and load it.
Then manuever over to races and select Arcade and go to this location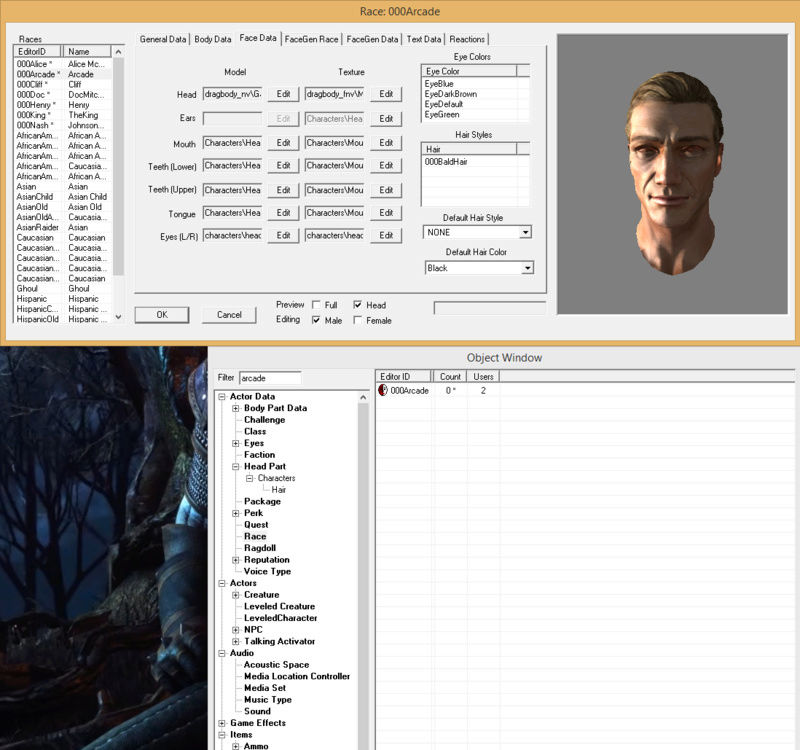 I'd then turn the default hairstyle into the baldhair option. I'm fairly sure this will make it so that fco or any other mods that alter Arcade won't change/keep his hairstyle.
After you've done that press OK, click file once again and save.
Hopefully that will fix the problem for you otherwise I'd suggest using fnvedit to remove the arcade edits from fco or other mods that might interfere
_________________
"You're never too young to have a Vietnam flashback"
-Julius Caesar
Q: Can you teach me how to rig? - A: Perhaps this will help: