redlego_gamez wrote:

i know strange, i always wondered why obsidian didn't add them
This isn't about vanilla NV as there are no sky rays in there anyway.
This is about ENB settings (though perhaps one has to utilize the climate/weather settings in the Geck as well?) and the sun being "switched on" abruptly after its corona was visible for quite some time. What I want is the sun being "active"/shining right the moment it starts to rise above the horizon line. As it is now, one can see just the corona when the sun starts to rise at dawn.
Sun switched off, just the corona.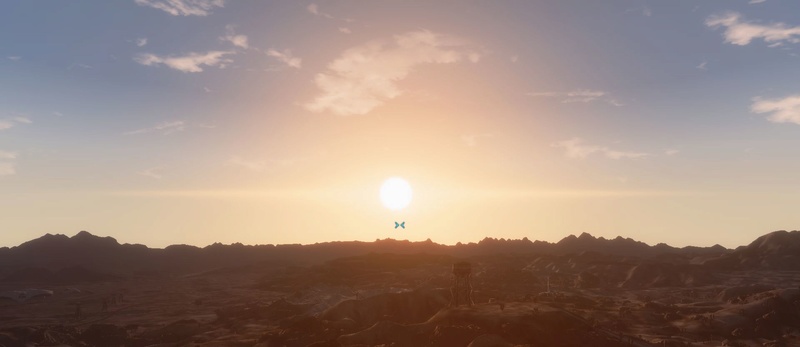 And the next moment the sun gets active.
I would like the sun to be active even at the time the first image was taken.