celtic_spike wrote:

Welcome. yes this community is indeed great, and the community is way more valuable than a handful of mods IMO
Yeah, if I'm being honest, I was here only for the mods at one point too (read my post in this same section), but I realized while a place to get mods was interchangeable, a community like this wasn't.
Hell I'd go as far to say that the community here is at the same level as the one at residentevilmoddingboards.net
(A forum that I highly recommend).
_________________
Just because you are right does not mean I am wrong. You just have yet to see my perspective.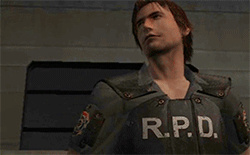 I stream on PAFE
https://www.youtube.com/channel/UCBJ2pXeb_NA9eCTfhYKSRow
PC Specs:
-CPU- AMD Ryzen 5 2600x        -GPU- Gigabyte GTX 1050 ti G1Gaming 4gb        -Motherboard- MSI B-450 Tomahawk        -RAM- Corsair LPX 16gb (2x8) ddr4 3000mhz
-HDD- Seagate Barracuda 7200rpm 750gb        -SSD- Western Digital Blue 3D NAND 500gb Internal Sata SSD        -PSU-  EVGA Supernova G+, 80+ gold 650w Fully Modular