Info Panel
________________
FO MOD MASTER THREAD
TES MOD MASTER THREAD
________________
________________
November 2017
| Mon | Tue | Wed | Thu | Fri | Sat | Sun |
| --- | --- | --- | --- | --- | --- | --- |
| | | 1 | 2 | 3 | 4 | 5 |
| 6 | 7 | 8 | 9 | 10 | 11 | 12 |
| 13 | 14 | 15 | 16 | 17 | 18 | 19 |
| 20 | 21 | 22 | 23 | 24 | 25 | 26 |
| 27 | 28 | 29 | 30 | | | |
Calendar

Happy 4th of July everybody! Today is when Americans like myself will spend the day preparing barbecue on the grill, spending time with family, and blowing shit up in the name of the glorious U.S. of A.
But while everyone is busy celebrating, it can be easy to forget that we wouldn't have the freedom to do these things if it wasn't for the bravery and sacrifices of the men and women of the armed forces. That is why we wanted to celebrate soldiers around the world with this month's contest.
The Military Graphics Contest
The theme for this contest
is
the Military
. That doesn't just mean the U.S. military. ANY military personnel, equipment, and vehicles are allowed in this contest. The only thing we ask is that we keep the submissions centered around past or modern military styling.
This means Star-Wars, Star-trek, and other Sci-fi related titles are
not allowed in this contest.
We already did an entire contest for Science Fiction games. Also, games that jump the line between modern and Sci-fi such as Black Ops 2, 3 and Advanced Warfare will not be allowed. If you're upset we're not including SCi-fi games in this contest, I suggest you read this quote from
@DVAted
concerning the same matter when mixing the themes was suggested during the May Event Poll:
Spoiler:

To be honest, we've considered it in the Contest Committee chat, but we realized it would be offensive to real life soliders and soldiers' families from the past or present trenches of war, to place them side-by-side with fictional (and often comically aim-impaired) storm-troopers, clone armies or battle droids who get decimated by the thousands by the protagonist or antagonist of whatever space story.

So, in the bounds of respect and good taste, please respect the theme for this contest: Modern Military.
So give us your very best submissions from games such as Call of Duty 1 to MW3, The Battlefield franchise, Insurgency, Tom Clancy's many games, World of Tanks, Arma, Counter-Strike, Verdun, and many more! Show off the soldiers in your favorite games and give those boys and girls some love and attention! These games are just suggestions, but if you're not sure if your game would be allowed, PM me and ask!
READ THE RULES BEFORE POSTING!:

RULES
1. Respect the format:
This contest is for graphics, digital or hand-drawn: banners*, wallpapers, signatures, .gif animations, drawings, paintings, etc. are all accepted. NO MEMES. Each member may submit up to 3 images. Include them all in one post. Don't make multiple posts in this topic.
(*Nearly every single banner sized 900x200 will be featured in rotation on top of the site from the moment it is posted here, for the duration of the event. They should include the site name "Gaming Underground Network" or "GUNetwork" or G.U.N. on them.)

2. Respect the theme of the contest
Submissions must relate to military organizations in some way, either directly or indirectly.
All images and visual symbolism are allowed, as long as they relate to military iconography in some way.

3. Only submit your own graphics!
Submissions must be created by you, for this contest. Don't post someone else's work, fan-art or unedited official imagery. We will check. Violation of this rule will have you disqualified and possibly sanctioned with negative rep.

4. Only post contest submissions here
DO NOT post comments about other users posts here. If you want to tell someone you like their work or have any other commentary, send them a PM or save your comments until after the winners are announced. We will open the topic for feedback when the contest is over.

5. Only edit the submissions entry before voting starts
Those who wish to change or modify their submission, may do so, as much as they like, within the submissions period. Once the submission period ends, further edits will not be taken into consideration.

______________________________________________________

Disclaimer: Due to unforeseen circumstances, these rules may change at any time.
IF ANYONE HAS ANY QUESTIONS, DO NOT HESITATE TO PM ME.
The
submission period
for this contest starts today!
July 4th - July 18th
After the submission period is over, a team of judges will deliberate, with the winners announced by July 25th.
The submission period has been extended onto the end of the month.
Now, onto the real reason anyone does anything nowadays... REWARDS!
4. Everyone who participates receives a guaranteed +1 rep from the organizing committee.
3. The top 5 winners of this graphics contest will all have their winning submissions featured in our site's group facebook photo albums!
https://www.facebook.com/gunetwork/
2. The top 3 winners will be awarded a game key from the official list of game rewards:
http://www.gunetwork.org/t10765-official-screenshot-contests-games-rewards
1. Also, if the 1st place winner is not already a colonial, they will be instantly promoted!
(*members who have been demoted due to certain more or less recent grave infractions will not qualify for this reward)
I wish everyone that participates good luck, happy posting, and happy 4th of July!
and don't forget to also participate in our other contests:
The Military Screenshots Contest
The Military Fan-Fiction Contest
Last edited by TheHulksCousin on July 20th 2017, 1:19 pm; edited 1 time in total
_________________
Can you figure it out?:

01001110 01101111 01110011 01111001 00100000 01100110 01110101 01100011 01101011 01100101 01110010 00101100 00100000 01100001 01110010 01100101 01101110 00100111 01110100 00100000 01111001 01101111 01110101 00111111



Posts

: 768


Join date

: 2014-02-24


Age

: 20


Location

: Indiana



Spoiler:
Spoiler:
Spoiler:
Last edited by Uptoon on July 25th 2017, 8:29 am; edited 1 time in total
_________________




Posts

: 98


Join date

: 2017-06-22


Location

: Harrogate, England

Character sheet
Name: Atomic
Faction: New California Republic
Level: 13


Last edited by kbrandonsb on July 31st 2017, 10:21 am; edited 2 times in total



Posts

: 4


Join date

: 2017-07-11


Age

: 18


Location

: England, UK



_________________
I'm apart of an elite group of keyboard warriors.
-P.S- Usually gone on weekends



Posts

: 182


Join date

: 2017-01-21


Age

: 16


Location

: Somewhere...i think

Character sheet
Name: Character
Faction:
Level:


_________________



Posts

: 15


Join date

: 2015-08-07


Age

: 15


Location

: Columbus OH

Character sheet
Name: Shinji
Faction: NERV
Level: ∞0


I am an insane rookie when it comes to photoshop and I guess these kind of contests help with learning.
I'm planning on posting two images of which one may look a bit more edited than the other.

You may not really see it in this image but I tried having another military image inside the text.
I am planning on having the next image achieve that feature a bit better.
I also like attack helicopters.


So I tried something interresting with this next one.
So the game Spec ops: The line has different main menu screens the further you go to the main campaign becoming darker as the story goes darker aswell. Its a neat little detail.

So I wanted the text to have the darker shade of the main menu in it.
A real shame I couldn't figure out how to combine the two images a bit more in the corners or something.
Maybe I'll find out later.
For now I'm happy with the result.


And a bit of a reskinned idea I got from making my second entry as a third. Maybe people like it better.

They both aren't 900 by 200 though So I won't get to see them in the site banner even if it won. But hell do they look pretty.

_________________
"You're never too young to have a Vietnam flashback"

-Julius Caesar



Posts

: 217


Join date

: 2015-11-01


Age

: 18


Location

: The Netherlands

Character sheet
Name: How does this work
Faction: I don't get it
Level:


Sorry about the delay folks but the results are in
GFX:
1st: Onceknown
2nd: kbrandonsb 3rd pic
3rd: tuxek 3rd pic
4th: griffman02 3rd pic
5th: Uptoon 2nd pic
So  
 to
@Onceknown
for winning the GFX Contest. To everyone else we hope to see your works in
http://www.gunetwork.org/t4461p700-official-gunetwork-graphical-enhancement
to be added to our banners. You're all talented people and we'd love to see your work.
_________________
Rules and Guidelines
FAQ
How to get mod access
Cosplay Corner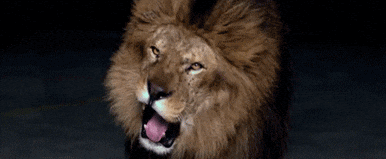 Posts

: 1766


Join date

: 2015-09-23


Age

: 25


Location

: Antwerp

Character sheet
Name: Siegrain
Faction:
Level: 56



Similar topics
---
Permissions in this forum:
You
cannot
reply to topics in this forum