Info Panel
________________
FO MOD MASTER THREAD
TES MOD MASTER THREAD
________________
________________
November 2017
| Mon | Tue | Wed | Thu | Fri | Sat | Sun |
| --- | --- | --- | --- | --- | --- | --- |
| | | 1 | 2 | 3 | 4 | 5 |
| 6 | 7 | 8 | 9 | 10 | 11 | 12 |
| 13 | 14 | 15 | 16 | 17 | 18 | 19 |
| 20 | 21 | 22 | 23 | 24 | 25 | 26 |
| 27 | 28 | 29 | 30 | | | |
Calendar

Happy 4th of July everybody! Today is when Americans like myself will spend the day preparing barbecue on the grill, spending time with family, and blowing shit up in the name of the glorious U.S. of A.
But while everyone is busy celebrating, it can be easy to forget that we wouldn't have the freedom to do these things if it wasn't for the bravery and sacrifices of the men and women of the armed forces. That is why we wanted to celebrate soldiers around the world with this month's contest.
The Military Fan-Fiction Contest
The theme for this contest
is
the Military
. That doesn't just mean the U.S. military. ANY military personnel, equipment, and vehicles are allowed in this contest. The only thing we ask is that we keep the submissions centered around past or modern military styling.
This means Star-Wars, Star-trek, and other Sci-fi related titles are
not allowed in this contest.
We already did an entire contest for Science Fiction games. Also, games that jump the line between modern and Sci-fi such as Black Ops 2, 3 and Advanced Warfare will not be allowed. If you're upset we're not including SCi-fi games in this contest, I suggest you read this quote from
@DVAted
concerning the same matter when mixing the themes was suggested during the May Event Poll:
Spoiler:

To be honest, we've considered it in the Contest Committee chat, but we realized it would be offensive to real life soliders and soldiers' families from the past or present trenches of war, to place them side-by-side with fictional (and often comically aim-impaired) storm-troopers, clone armies or battle droids who get decimated by the thousands by the protagonist or antagonist of whatever space story.

So, in the bounds of respect and good taste, please respect the theme for this contest: Modern Military.
So give us your very best submissions from games such as Call of Duty 1 to MW3, The Battlefield franchise, Insurgency, Tom Clancy's many games, World of Tanks, Arma, Counter-Strike, Verdun, and many more! Show off the soldiers in your favorite games and give those boys and girls some love and attention! These games are just suggestions, but if you're not sure if your game would be allowed, PM me and ask!
READ THE RULES BEFORE POSTING!:

RULES
1. Respect the format:
This contest is for fan-fiction: short stories, long stories, plays, poetry, epic ballads, jokes, they are all accepted in written form. A single submission for each member. Do not make multiple posts in this topic.

2. Respect the theme of the contest
Submissions must relate in some way to a form of military organization or personel, either past or presently serving. You could follow a squad of operators trying to bag a High-value target in the desert, or you could be a part of a sniper squad in WWII trying to assassingate Hitler. You could even follow a soldier on his journey home trying to cope with the horrors of war while readjusting to civilian life. The possibilities are endless!

3. Only submit your own writing
Submissions must be written by you, for this contest. Don't post someone else's work, excerpts from the books or comics, or passages from the games or the movie. Violation of this rule will have you disqualified and possibly sanctioned with negative rep.

4. Only post contest submissions here
DO NOT post comments about other users posts here. If you want to tell someone you like their work or have any other commentary, send them a PM or save your comments until after the winners are announced. We will open the topic for feedback when the contest is over.

5. Only edit the submissions entry before voting starts
Those who wish to change or modify your submission, may do so, as much as they like, within the submissions period. Once the submission period ends, any new edits will not be taken into consideration.

______________________________________________________

Disclaimer: Due to unforeseen circumstances, these rules may change at any time.
IF ANYONE HAS ANY QUESTIONS, DO NOT HESITATE TO PM ME.
The
submission period
for this contest starts today!
July 4th - July 31st
After the submission period is over, a team of judges will deliberate, with the winners announced by
August 5th .
Now, onto the real reason anyone does anything nowadays...REWARDS!
3. Everyone who participates receives a guaranteed +1 rep from organizers;
2. The winner and runner-up (1st and 2nd place) will be awarded a game key from the official list of game rewards:
http://www.gunetwork.org/t10765-official-screenshot-contests-games-rewards
1. Also, if the 1st place winner is not already a colonial, he will be instantly promoted!
(*members who have been demoted due to certain more or less recent grave infractions will not qualify for this reward)
I wish everyone that participates good luck, happy posting, and
May the 4th be with you
!
and don't forget to also participate in our other contests:
The Military Graphics Contest
The Military Screenshots Contest
_________________
Can you figure it out?:

01001110 01101111 01110011 01111001 00100000 01100110 01110101 01100011 01101011 01100101 01110010 00101100 00100000 01100001 01110010 01100101 01101110 00100111 01110100 00100000 01111001 01101111 01110101 00111111



Posts

: 768


Join date

: 2014-02-24


Age

: 20


Location

: Indiana



It was roughly September 1968, My unit was out on extended patrol. Basically we were sent to patrol some random section of jungle. These normally lasted anywhere from 3 days to a week. It was probably our second day in the jungle, we had set up camp for the night. Being the forward observer, for those who don't know I called in artillery when needed, I radioed in our position. They liked to do random shelling and it'd be nice if we didn't get hit by friendly fire... so its just after dusk and I'm laying in my hammock opening up my C-Ration when a monkey comes down from the trees and shows some interest in my food, so I pull out a chocolate bar I had in my pack break off a chunk and give it to the little guy. He sits on my chest and eats with me. Suddenly guys on the perimeter start shooting and sound the alarm, turns out we were being followed by some NVA. I jump up and grab my m16 and begin firing on anything that moves. The ambush lasts for about an hour, the NVA flee leaving us to tend to the wounded and check for our dead... I take a seat and notice a lump in my field jacket, turns out the monkey had climbed into my jacket when the fighting started, there he was sleeping. Anyways the rest of the patrol went fine and after that we were sent home for some R&R, and I decided that the little guy was gonna tag along and go home with me; figured my kids would take good care of him...
little back story about me and this story, both of my grandfathers served in Vietnam, sadly my grandfather on my mothers side is no longer with us, he passed after a motorcycle accident in 2014. As I have grown up my grandfather on my dads side would tell me stories about his time in Vietnam, this was opposite of my late grandfather, the war hit him hard and left him with some pretty bad PTSD. Anyways i hope everyone enjoys the story as i enjoyed writing it.
_________________
to those who know:

01110100 01101000 01100101 00100000 01110111 01101111 01110010 01101100 01100100 00100000 01101110 01100101 01100101 01100100 00100111 01110011 00100000 01111001 01101111 01110101 00100000 01110100 01101111 00100000 01110000 01101100 01100001 01111001 00100000 01100110 01100001 01101100 01101100 01101111 01110101 01110100 00100000 00111010 00101001



Posts

: 26


Join date

: 2015-06-07


Age

: 17


Location

: Copperas Cove, Texas

Character sheet
Name: Buck Sweeney
Faction: Sons Of Anarchy M.C.
Level: 27


2005 i was deployed in a city middle of a desert the camp area away from the city was rather calm but more you get close to the city would hear more and more explosions gun shots i was nothing more than a combat medic i was never the guy to feel invincible in battle but when we were on a mission to secure a piece of street with other 3 squads with us with all the tanks and humvees i was feeling invincible as if nothing could defeat us when all of us were in the street getting in the homes to check when suddenly from midlle of the street a boy start running at us before we could notice one of our tanks were gun the boy was blown to bits the gunner of the tank was screaming we get him out below knee was pretty much gone nothing i could do at the moment when we realised the guys looking at us from end of the street we got inside a home i was trying to keep the poor bastard alive with both of his feet and most of his lower leg gone 10 minute that went like 10 hour seeing a guy die before my eyes i was doing everything i can with him telling me to stop how he wanted to die and pain was too much i just couldnt let him die until the reinforcements arrived i get to know a dying guy more than i know myself everything he told me the more he went on the more i wanted to make him get up again i was brought back to real world by my sergeant scraming "get the fuck down" when i realised there was a hand grenade i throw the gunner to the back of the room and throw myself on him the explosion didnt do anything but shrapnels was a another story the sergant wasnt as lucky as me he was struck by shrapnels he was on the ground i was in the middle of a room with 2 dying good man i tried to attend to sergant as much i can but the wounds were too much after the 10 minutes when the heli finally arrived for the wounded gunner all of us got evacuated when we got down to the camp and the wounded gunner was getting rushed to medical tent i was just sitting there what happened in those 10 minutes i just sat there and start thinking about what happened.



İ know im bad and very amateur but what bad can come from participating i tried my best at least

_________________
                    Repressed
                  The darkness burns
               A fallen figure left to desecrate
                     Exiled
          Absolved of the light I am the purest strain of hate



Posts

: 40


Join date

: 2015-10-27


Age

: 20


Location

: Turkey

Character sheet
Name: Vincent
Faction: Operator's
Level: 45


A wrote this some time ago, thought it fit this contest.
Titled, Thick Red Line
Full thing:

Pyongyang, North Korea.

"I'm leaving with the others. Tonight," she said with tears of stone.

"Su Hyun, I know. They told me, I just hope I can see you again," I said.

"Dae Ho, even when the sun rises and the moon goes down my thoughts and love are always with you." She replied, with lesser tears.

A few hours passed, 9pm. Go time. I climbed out of my bed with a headache from tears. Su Hyun's bed empty, she had left already. I headed towards the cupboard. Upon reaching it I opened it, revealing my border guard outfit. I began placing the suit on before there is a large knock at the door, I stop and stare. It knocked again. I walked towards it and reached for the door. I put my hands towards the handle and held my breath. With a crash the door came flying open knocking me back, two men in military uniform burst in with weapons up to see me cowering on the floor. A yell from a soldier implied it was time to get up. I got up raising my hands. A man in a trenchcoat entered.

"Dae Ho, put your hands down. It's good to know you have not tried to escape." The man in the trenchcoat said in his deep fear insisting voice.

I put my hands down, still staring at the man in the trenchcoat.

"Seems your wife's cohesion is with the Americans. She's escaped over the border. Dae Ho, I'm glad you stayed though," He continued.

"Th-thank you sir," I said, trembling.

The trenchcoat man turned around and left, along with his two soldiers. I, in shock continued putting on my uniform. I put on my shirt and sighed. I grabbed a key from my pocket, surprised it had not fallen out during the commotion. I walked over to a green locker and placed the key in it. Still shaking I attempted to open the locker. After two tries I finally got it. Opening it, upon me was my KPA hat and a Kevlar vest. I took them out and put them on, I then lifted a Chinese bolt action rifle from the locker. With the rifle already armed I grabbed some spare bullets and a small container with a loving message from Su Hyun. 'Swallow only if in need.' Hearing a bus outside I quickly placed the container my pocket without checking its contents. I left my room, unable to close the door due to it being stuck against the wall and went outside, a bus carrying my fellow border guards was waiting. Upon the doors being opened, propaganda was blasting. 'Long Live Kim Jong Un!' I got up and headed to the first seat I could see. I sat down. The floor was plastered with muddy footsteps and sweet wrappers, a typical bus ride. The windows were in bad condition. Covered in either mud or condensation. Sometimes both.

"Hi there, I am Shen Wu," The man whom I sat next to said.

"Hello, I'm Dae Ho." I replied.

"This is my first day. I get to work on the South West point." He said, seeming over enthusiastic for such a terrible job, although it came to my realisation that he was working the same post as me.

"That's my post." I said, attempting to seem happy.

"Ha ha!" He exclaimed. "We border buddies."

"Yes, yes." I said with a fake laugh.

The bus was trembling along, rattling more than a hyped up rattle snake. The vehicle came to stop. I looked past Shen, looking out onto the pavement road. Looking upon a rather good condition Russian 'Vodnik' with the man in the trenchcoat stood beside it. He walked towards the bus with his eyes squinted with anger. He climbed onto the bus.

"General Zao!" The bus driver shouts patriotically.

General Zao stood there, scanning the bus with anger. The trenchcoat looked Soviet era, apart from it being laced with medals. His forest camouflaged trousers were covered in what it seemed dry blood. His black boots were covered in mud at the sole. He took two steps up the bus. "Men! Today, 6 citizens were seen going through the fence. This is a disgrace to security! Fortunately one was shot, a woman. (My face turned to stone.) She was then later executed. Her name, Myu Cheng. (My face returned from stone.) I want you all to remain vigilant!"

We were ordered to leave the bus. Everyone climbed out of their seats and headed down muddy unlit paths. My post, which was also Shen's, was almost a mile out. Myself and Shen grabbed our flashlights and switched them on. A long walk was ahead.

South West point. Korean DMZ.

We had reached the post, there was a toolbox on the stairs into the hanger. On it was a letter. It read 'A glorious package from the Great Leader to Dae-Ho.' It was rather obvious what I had to do. Place mines and fix the fence. I turned to Shen who was looking about in the trees.

"Shen, give me your flashlight. I need to do this great mission from the great leader." I shouted.

He threw the flashlight at me, I managed to catch it. Switching it on I opened the tool box and the mines were gone. The only things left were the fence wires and a note. I picked up the note and it read 'I placed the mines for you Dae-Ho.' I smiled and ripped up the note as much as I could to hide the secret. I hid the ripped up paper into my back pocket and took out the wires and welder from the tool box and made my way to the fence. The muddy trail down to the fence was a pain, almost slipping onto my back a few times I reached the fence. I put the metal wires against the hole in the fence and began welding.

2 injured fingers and 30 minutes later it was complete. I made my way back up the muddy path. Eventually reaching the top, I moved over to the tower and sat down on the stairs next to the tool box and began tending to my wounds.

"What have you done there Dae?" Shen asked.

"I touched the wires to see if they stuck, when they were still hot." I replied.

Shen began laughing like no tomorrow, I laughed with him putting my head down. Shen meant no harm, he was a kid practically. I stood from my seat and took the stairs up into the watch tower, a long night ahead of me I realigned my hat and began watching.

The end of my shift arrived, time to head home. Shen and I headed up the dirt path towards the road. Arriving at the main road, large floodlights opened up the area. The bus laid ahead, the checkpoint down the road was scouring with monuments and large military tanks with the occasional propaganda broadcast reverbing off the trees. I climbed on the bus with Shen along with the other guards. Some of them were sweating badly, they came from the furthest points. A thick red line holding Korea strangled. I had decided to try and get a little sleep on the bus. I tried and tried but I could not. It was not the noise, it was not the sound. It was because I had nobody for me. Everyone I knew either died or have crossed into the south, I was the last of my family in North Korea. Shen looked out with wonder and nationalism, pride and happiness. While I looked down with loneliness and fear, wanting to get away was the hardest thing to do here.

Pyongyang, North Korea.

The bus came to a halt, my stop. I walked up to my apartment block and began taking the stairs. The elevator was viable to kill you. I reached the fourth floor and I headed towards my apartment door. I reached my apartment, but not my door. The door had been taken when I left. "Who'd want a lousy door?" I said to myself, I walked in and grabbed Su's old blanket and a stapler. I reached the door and I stapled the blanket up over the door. My temporary door. Walking back in I opened my mini fridge, the light never came on when I opened it. The power was out, again. And the food stocks low, as usual. I took out a packet of noodles, it's rather flimsy packaging with Kim Jung Un on the front. I took a bowl from the cupboard and walked over to the microwave. I stopped, remembering the power was out. It was time for raw noodles, again. Eating the raw noodles was terrible, the occasional noodle sticking in between my teeth. After a rather unsatisfactory meal I headed to bed, a flimsy mattress and a stained pillow, it was time to sleep.

I was woken from my sleep, the room was dark but this person who woke me was light. Su stood there smiling. It was my time to escape. After a 30 minute drive we got to the border and began the long walk down to my post, my exit. My freedom. We reached the border, at the gate was 7 other children saved from a school. The mines cleared they headed out, followed by Su. I looked behind me, then made my way though. I came to a halt on the sound of a rip, I was caught. Su helped me, then froze still. She made no movement.

"I am disappointed Dae." A man said.

I felt the barrel of a gun on the back of my neck. Su pushed her head towards mine so we were face to face.

"On account of treason. I, General Zao. Shall execute this traitor under section 43." The man said.

I gave Su my final kiss. The barrel pushed into my neck. The man stiffened his hand, and pulled the trigger.
_________________



Posts

: 118


Join date

: 2015-05-23


Age

: 19


Location

: Wales



In the eye's of My Father I am a man
In the eye's of My Mother I am her little boy
In the eye's of My Son I am who he will look up to, aspire to be
In the eye's of My comrades I am family
In the eye's of My commander I am expendable
In the eye's of The Press I am a casualty of war
In the eye's of The Lord I am damned
In the eye's of My enemy I am what stands between them and their "free" world
In the eye's of The World I am just another soldier
In the eye's of My Country I am just another white cross
In the eye's of History I am the lost generation
But in my eye's I am just a scared little boy from Fort Benning made to kill because a politician pointed his finger and told me to do it.
I am at the brink, hell standing between me and the enemy, an enfield gripped tightly in my hand, brothers in arms by my side, smitten with terror and hatred.

My dad once told me it was the quiet times before combat that scared him the most, now I understand why...

_________________




Posts

: 1088


Join date

: 2015-02-15


Age

: 17


Location

: Home

Character sheet
Name: John
Faction: Lone Wolf
Level: Work In Progress


Diary of an unknown soldier:


Again I jerked straight up in my bed, bathing in my sweat and without looking at my clock I already know it's 3 am.

Every night it has been the same when the war ended, the sounds of battle still echo in my mind.
I've seen and experienced plenty of things during the war but one story sticks to my mind clear as day.

It was the summer of 194-, we sent out to go behind enemy lines.
They dropped us over the forest of *data expunged* few clicks away from an enemy anti-air battery.
We landed a few miles from the initial landing zone, so we trekked through the forest until nightfall and dug ourselves in.
The main objective was to attack the anti-air battery during the break of dawn, the attack was supposed to be swift and efficient.
We didn't know exactly how far away we were, though we heard the occasional cannon shot echoing through the forest.

During the night I was awoken by movement in my pit, it was my team mate James Curtis who got up to go take a leak.
He was a young boy, who lied about his age so he could join the military to make his father proud.
James barely got out of the pit when a cannon shot echoed through the night sky and a shell fell right in front of his feet.
The blast sends him flying back into the pit on top of me, I held him up in my arms when I noticed that half of his body was torn away.
I looked him in the eyes, he was coughing blood in my face while he was telling, me that this was not the heroic or noble death he had anticipated for.
Instead of dying while fighting, he died in a foxhole after being blown apart trying to go for a piss.


The shelling finally ended after what seemed an eternity, we established that half our platoon got wiped out.
They were either dead or severely injured, none the less the mission was still a go and we moved out at the break of dawn.
Clearly, the enemy was not prepared for a retaliation, they were convinced we all got wiped out.
So when we hit them at the first light of dawn, we hit hard.
When the fighting had ended after a couple of hours, I was standing on the edge of the pit where one of the AA batteries was placed.
Overlooking the site, we just conquered, I didn't notice a young German soldier sneaking up on me.
I turned around just in time to divert his bayonet from impaling me, as a result he threw us both onto the ground.
Struggling to keep him from ramming his bayonet into my chest, I reached out with my other arm for a piece of debris and smashed it across his head.
Crawling from under him I grabbed the debris and kept smashing it on his skull.
Nothing was left that looked like a human head and my own face was covered in blood.
We had some casualties on our end, dropping our numbers even lower than half another original platoon.


We rested for a couple of hours and were ordered to head north to the village of *Data Expunged* a couple clicks away from our current position.
According to the Intel, we found at the AA Battery site, there are vital documents kept at the Duke's mansion.
It was already in the afternoon when we reached the village, which to our surprise appeared completely deserted.
Halfway to the duke's mansion, a bullet ripped through the air taking down its first casualty.
We knew we'd be walking into an ambush as soon as we noticed the place was deserted, but if the documents were there it would to vital to not take the risk.
After the sniper took out one of our men, the enemy soldiers came swarming from their hiding places and opened fire.
Returning fired, we tried to retreat the way we came but were cut off by heavy fire from a mounted gun.
Every attempt to retreat got stopped and it soon became clear they were leading us deliberately towards the place we were heading.
As soon as we reached the mansion we saw it was a small fortress and had no choice but to head inside.

Once inside we noticed there were no enemy soldiers, though the mansion was completely surrounded.
The enemy has us pinned inside at the front of the mansion and at the back of mansion had a little walled off garden right at the edge of a cliff.
We found no supplies besides basic rations but no ammunition or weapons for us to use, with nowhere else to go we decided to hold our last stand.
From the open windows we returned fire to the enemy on the streets, the building was secure enough to withstand a few mortar hits so we could hold our ground.
Yet it was obvious the plan for the enemy was to wear us down and capture the ones who remain.
The fighting seemed to take ages, we were running out of ammo fast and I could hear the soldier beside my fire his fire arm in desperation.
I peeked through one of the windows, to look for the enemy sniper and a bullet flew past my head into the ceiling behind me.
After a while, the fighting ceased and the enemy commander called for us to surrender.
Our remaining commander shouted back to them that we'd never comply and we'd rather die, after this, he drew his pistol and started rapidly shooting from the window.
When he took cover he looked at his magazine to see how many rounds he had left and sided it back in when he finished counting.

I was laying oppressive fire when I heard him telling me to keep holding off the enemy, never to give up or surrender and I was in command.
As I turned around to look at him when shooting the last round of my rifle, I watched him raise his pistol to his head and pull the trigger.
His blood splattered on my face as I watched his body fall to the ground.
In just two days I climbed up to squad leader of the few troops that remained, not the way I wanted to get higher up.
Looking back to the remaining soldiers, I realized there was only a handful of us left.
We knew we would not make it out alive, yet we were never going to surrender just as our previous commander had said.
I grabbed a grenade and tossed it out the window, shooting with my side arm at the closest enemies in front of me.
It seemed all was lost when suddenly we heard a mortar fly through the sky and watched it land in between the enemy forces.
When it seemed that all hope was lost, our back up arrived and we were saved.
After the battle had ended, I saw that all that was left of the platoon I arrived with only five of us remained.

That was ten years ago, funny enough I never had issue's sleeping during the entire war.
As soon as it ended and peace was restored I kept waking up in the middle of the night covered in sweat.
I was offered a higher position in the army, to train and lead my own platoon but I declined the offer even though we booked some major success.
As soon as the war had ended, I resigned from the army and headed out to bring my fallen squad mates tags to their families.
I work now as a parking guard, mostly a quiet job but I had enough excitement in my life.
At the veteran reunions, only two of us remain but we keep strong and continue with our lives.



_________________
Rules and Guidelines
FAQ
How to get mod access
Cosplay Corner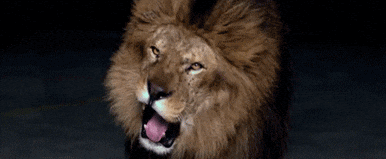 Posts

: 1766


Join date

: 2015-09-23


Age

: 25


Location

: Antwerp

Character sheet
Name: Siegrain
Faction:
Level: 56


And last but not least the final votes are in for the Fan Fic contest.
1st Chromesthesia
2nd JJHughes
3rd William Lionheart
to @1st Chromesthesia for winning third place and
@JJHughes
for winning second place.
To all of you keep up the good work, keep writing and never lose ambition.
_________________
Rules and Guidelines
FAQ
How to get mod access
Cosplay Corner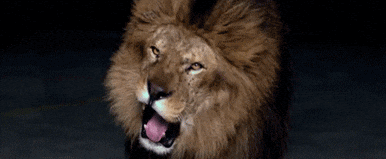 Posts

: 1766


Join date

: 2015-09-23


Age

: 25


Location

: Antwerp

Character sheet
Name: Siegrain
Faction:
Level: 56


Alot of people overlook the fan-fiction contests in favor of the screenshot and gfx contests, but I think some of the best work comes from it, congratulations to everyone who participated this time around, It's not easy writing a story, it's something that comes from experience and is inspired by the things around us.
So I think if you took part in this contest you should be proud of yourself, and I hope to see you next time around.

_________________




Posts

: 1088


Join date

: 2015-02-15


Age

: 17


Location

: Home

Character sheet
Name: John
Faction: Lone Wolf
Level: Work In Progress


Thanks everyone, and good job to everyone who entered also!

As stated, always keep writing. Continue your creative flair. With each letter and word you are creating a world within a world so to say. The possibilities are endless. Have an idea, a story even if short?

Write it down, flesh it out later.
_________________



Posts

: 118


Join date

: 2015-05-23


Age

: 19


Location

: Wales




Similar topics
---
Permissions in this forum:
You
cannot
reply to topics in this forum