Info Panel
________________
FO MOD MASTER THREAD
TES MOD MASTER THREAD
________________
________________
November 2017
| Mon | Tue | Wed | Thu | Fri | Sat | Sun |
| --- | --- | --- | --- | --- | --- | --- |
| | | 1 | 2 | 3 | 4 | 5 |
| 6 | 7 | 8 | 9 | 10 | 11 | 12 |
| 13 | 14 | 15 | 16 | 17 | 18 | 19 |
| 20 | 21 | 22 | 23 | 24 | 25 | 26 |
| 27 | 28 | 29 | 30 | | | |
Calendar

Page 2 of 2 •

1, 2
I swear the cinematography for this movie look absolutely stunning. If anything, I'll at least go to see it for that.
_________________
"Sheogorath is already inside each of us. You have already lost."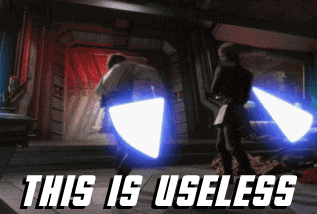 Posts

: 337


Join date

: 2015-05-25


Age

: 99


Location

: the Shivering Isles

Character sheet
Name: the Madgod
Faction: Daedric Princes
Level: 999


VADER!!!!!!!!!!!!!!! enough reason to goo see it.

actually, only by having star wars at the tittle is enough reason for me to at least give it a try =).



but i kinda was hoping to see fett on the movie.. but now i'm sure it won't happen... not yet at least..

_________________
"My luck ranges from barely tolerable to cataclysmic. Master Lucien says I'm living proof the Force has a sense of humor!"
―Zayne Carrick



Posts

: 35


Join date

: 2016-07-12



I am stupidly excited for this movie, I can't stop watching the trailers!



Posts

: 219


Join date

: 2014-02-24



So, we are now, what, just over a month from release now? How hyped are you folks? Personally, I'm surprised to find that I'm not particularly excited either way. I'm more looking ahead to Episode 8.



Posts

: 280


Join date

: 2014-03-11


Age

: 29



Im looking forward to it mainly because i am a huge fan of Donnie Yen
_________________
General of Maou: Kyousuke
No matter how sturdy something appears, it should have some weakness.



Posts

: 175


Join date

: 2015-11-08


Location

: FairyTail Guild

Character sheet
Name: Kyousuke
Faction: Maou The True Dark Lord
Level: 99


i am still looking foreward to rogue one.. i like the time setting, i like the actors.. so yeah you can say i am hyped for the movie. episode 8 was not bad but it was nothing realy special to me. it was nice to see some of the old characters and daisy ridley is a beautiful woman and played her role perfect. i am looking foreward to see her playing rey again.. but i dont like the first order guys including kylo ren. the actor who plays that character is great dont get me wrong but ren is a bad written character imo.



Posts

: 3158


Join date

: 2014-02-24


Age

: 40


Location

: Germany

Character sheet
Name: Character
Faction:
Level:


I do not expect too much from the Rouge One. If Disney will produce the movie based on similar assumptions, which in episode 7 to get the average, the correct film that can not be compared with previous episodes of the saga. For me, the film is very important soundtrack, which in episode 7 was average and not distinguished by anything in particular. I hope that this will change in the Rouge One.
_________________




Posts

: 910


Join date

: 2016-02-08


Age

: 22


Location

: Gdansk, Poland

Character sheet
Name: Bronx
Faction: NCR
Level: 77


Page 2 of 2 •

1, 2
---
Permissions in this forum:
You
cannot
reply to topics in this forum