Info Panel
________________
FO MOD MASTER THREAD
TES MOD MASTER THREAD
________________
________________
November 2017
| Mon | Tue | Wed | Thu | Fri | Sat | Sun |
| --- | --- | --- | --- | --- | --- | --- |
| | | 1 | 2 | 3 | 4 | 5 |
| 6 | 7 | 8 | 9 | 10 | 11 | 12 |
| 13 | 14 | 15 | 16 | 17 | 18 | 19 |
| 20 | 21 | 22 | 23 | 24 | 25 | 26 |
| 27 | 28 | 29 | 30 | | | |
Calendar

:hellobig: Hey I actually had this GUN account for a few weeks now but I haven't had the time to post… My apologies! I was actually a VGU member! I am so sad that it got closed down… However, I am glad that GUN has been opened! I look forward to being more involved in the community!



Posts

: 21


Join date

: 2015-12-17


Age

: 23



welcome to the site im happy to see you introducing yourself pal and i hope you feel right at home ever need help don't be afraid to ask

_________________
             Download Viking inspired pack here
F.A.Q
-
RULES
-
PROMOTIONS
Mods i have worked on FO4 (Highlights):



Posts

: 3865


Join date

: 2014-08-18


Age

: 23


Location

: Dublin, Ireland

Character sheet
Name: Cain Reaver
Faction: none
Level: 167


Hello and welcome to our loving community!

I may be new to the community, yet I can tell that from the ashes that once was VGU emerged an even grander and greater community.

So I believe you'll like it here.

But that's just my opinion.
_________________
Rules and Guidelines
FAQ
How to get mod access
Cosplay Corner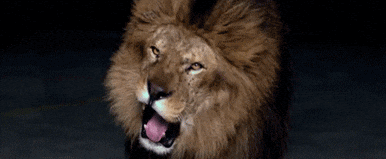 Posts

: 1766


Join date

: 2015-09-23


Age

: 25


Location

: Antwerp

Character sheet
Name: Siegrain
Faction:
Level: 56


Welcome back then friend, you know how the saying goes, come for the mods ,stay for the community.


_________________
In the blood-soaked Sabbat Worlds Crusade, the massed ranks of the Imperium battle the dark forces of Chaos for dominion. At the forefront of this conflict are the Imperial Guard – untold numbers of ordinary soldiers fighting to preserve the Emperor's holy realm. 'Colonel-Commissar Ibram Gaunt and the men of the Tanith First-and-Only are at the heart of this struggle. 'Forced to flee their planet before it was destroyed by Chaos, they are the last of their breed. This, together with their peerless scouting ability, has earned them the nickname the 'Ghosts'. With unmatched tactical acumen, experts in covert operations, they're dispatched to the very worst hellholes in the galaxy.

Imperial Lexicanum



Posts

: 167


Join date

: 2015-02-21


Location

: Fighting for the God Emperor



Enjoy your stay here at the GUN friend! Be sure to re-introduce yourself to the rules for good measure and be sure to meet everyone here and have fun.




Posts

: 172


Join date

: 2015-09-08


Age

: 22


Location

: Chicago, Illinois



well im glad to see your saying hello now, wellcome back mate



Posts

: 162


Join date

: 2015-02-18


Age

: 19


Location

: Ireland



---
Permissions in this forum:
You
cannot
reply to topics in this forum