Info Panel
________________
FO MOD MASTER THREAD
TES MOD MASTER THREAD
________________
________________
November 2017
| Mon | Tue | Wed | Thu | Fri | Sat | Sun |
| --- | --- | --- | --- | --- | --- | --- |
| | | 1 | 2 | 3 | 4 | 5 |
| 6 | 7 | 8 | 9 | 10 | 11 | 12 |
| 13 | 14 | 15 | 16 | 17 | 18 | 19 |
| 20 | 21 | 22 | 23 | 24 | 25 | 26 |
| 27 | 28 | 29 | 30 | | | |
Calendar

Hi guys. Just wanted to say, that I have had a GNU account for a while now, and mostly just popped in now and again to see what was going on, check out public releases etc. I did release one of my early mod attempts here a while back as well, but it wasn't that great in my opinion.
I had kind of moved on to modding fallout 4 and Skyrim and started getting much better. I released a number mods, one of which was my smoke-able cigarettes and cigars mod which did pretty well on the nexus and Beth.net
2 things happened recently that got me back on GUN. first is some of my mods were stolen, uploaded by some douche on beth.net and he literally started taking donations on them (Grrr). What's worse is beth made it a bit tough for me to get the mod taken down in the beginning. the best part is I had already uploaded my mods to beth.net! so it wasn't even lik I was denying console users the opportunity to use them!
The second thing is I was watching a youtube video and came across one some armor that of course turned out to be by @dragbody. So I messaged him on the nexus and asked for a hand finding it (I honestly didn't even realize how easy it prob would have been to find on here, that's on me). Anyway he was really awesome. super helpful, went the extra mile to put me on to the retextures in the folder etc.
It just reminded me there is a need for a community like this and the reason some mods are hidden from the public. so now I am trying my best to stay more active here, and I am thankful for another modding community where modders and fans can support each other.
I hope its ok to post my nexus profile here, in case anyone wants to check out my work.
My Mods:
cheers!
Waddup again
@flipdeezy
welcome back to GUN, don't eally know much about beth.net but thats lame af someone would try and get some money off mods lol
Sorry to hear about your struggles though, at least this place you can manage your releases a bit better :v



Posts

: 781


Join date

: 2015-06-21


Age

: 20


Location

: GIRLyou rly got me bad

Character sheet
Name: Eery
Faction: Questlove
Level: 11


Thanks @"cake"
Beth.net has kind of gotten slightly better, but I no longer release my mods there after that experience. The Nexus is completely fine in my opinion, and they do a good job of policing the situations where people abuse modders etc. but sometimes I still get beat up pretty good in the comments by people who say stuff like
"why cant you make your mods without FNIS??????? F this mod I am not downloading this garbage, too complicated no thanks"
Like I begged them to download it after I spent 2 weeks meticulously editing every food object in the game into an animobject lol. And of course the nexus cant prevent anyone from stealing your mods. At least here once they get caught that's it they wont be able to crate a new account and do it again 5 seconds later.
anyhow thanks for the support!
Welcome back 
@flipdeezy
sucks to what happened to your mods. Hope you may remain with us as long as possible!
_________________
Rules and Guidelines
FAQ
How to get mod access
Cosplay Corner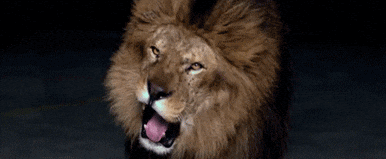 Posts

: 1766


Join date

: 2015-09-23


Age

: 25


Location

: Antwerp

Character sheet
Name: Siegrain
Faction:
Level: 56


Thank you sir! And may I say u have an awesome name
Nice to meet you senior! I was hoping mod stealing was a dying thing by now! Freaking idiots who have nothing better to do *grumble*..anyways I hope you enjoy the community. Merry Christmas

_________________



Posts

: 782


Join date

: 2016-04-15


Age

: 25


Location

: Las Vegas

Character sheet
Name: Barrabus The Grey
Faction: D.D.D.
Level:


Thank crash. Merry Xmas and Happy holidays to all
---
Permissions in this forum:
You
cannot
reply to topics in this forum