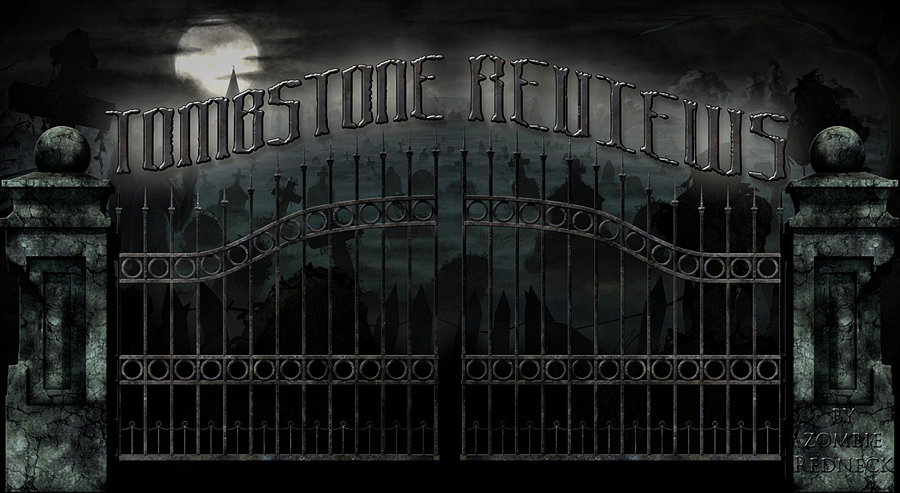 Hey there everyone.
While this is technically a Tombstone review, it is also a somewhat change in format due to this movie being fairly recent, and the fact I want to change things up a bit. Due to how different this movie is to the usual horror troop and the fact that it covers something most comic fans have thought about at least once. What if Superman wasnt a good person? Despite it all, good parents and normal enough childhood, what if Clark was just evil? Well that is what this movie does in spades. James Gunn of Guardian's of The Galaxy fame produced this film, and you can tell as its got his touchs here and there. So without further ado, lets dive head first into 2019's Brightburn.
Basic Plot:
An alien child is discovered by an old farm couple, and they decide to raise him as their own. After his 12th birthday he begins to notice that he has strange abilities that could lead him to becoming the savior of mankind. But what if he doesnt want that? What if he is more sinister than people believe? What if instead of saving Humanity, he sought to rule it instead?
What it does right:
This movie is something truly special for those who are comic book fans, in particular Superman fans. It showcases that in modern day, we dont have the same kind of values they had when writers and artists originally came up with the Superman idea.
It also brings up the question of why do we believe a being like Superman was sent to the Planet by accident or to be a Peacekeeper? As we learn pretty early on that Brandon was in fact sent to Earth on purpose, but also that despite having pretty good parents, he seems a twisted sort of child.
There is subtle points in the movie that parallel Clark Kents story, such as the space craft being in the barn and being raised on a farm.
This movie also could work without the superhero element as well, which makes it very good. Take away Brandons Cape, and you have a story about Parents trying to live in denial and paranoia about their adoptive child whose clearly a killer. It makes it all the more interesting that the use of Superpowers makes Brandon even more dangerous than your average killer. It goes all in with the Superpower kills as well, which makes it all the more enjoyable to watch.
The effects are also top notch, with a nice mix of practical make up and special effects. The tension is amazing once it gets going, leading us to feel a little nervous around Brandon and what it is he is thinking.
Performances:
Most of the performance's in this movie are top notch, but I gotta give it all to Jackson A. Dunn who plays Brandon. Not only does he play Brandon with a level of distance to his peers and indifference to his actions, but he plays the character as the kind of outcasts people often portray serial killers as. He is cold and calculating with his speech which does in fact make him seem far more alien than the humans around him. Honestly, the fact that this kid shines in a movie opposite a heavyweight actor like Elizabeth Banks is a testament to his skill.
Personal Opinion:
Honestly I have always been a fan of Gunn's indie work, and this is not his first step into the darker side of superheros, but I might look at more of those later. Brightburn stands out in a world right now dominated by Heros, as a villain story that actually feels real. I have said it already, that if this took away superpowers and focused on Brandon as a mortal, it would still be a very tense movie. Its a welcome breath of fresh air that says "Powers dont make the hero, its the person that does that", and its a message that ring true. I enjoyed this movie more so than I thought I would, and its going up there with some of my favorites like the Crow and Unbreakable.
Overall Score: 7/10
Brightburn burns bright in certain places, but dims quickly in others. We have no real pattern for Brandons behavior which does make it a little scarier, but also a little confusing.