Some people on my team bitched at me for not posting my progress for the shitty models and re textures for characters as I am fucking horrible at making people and are only good at making guns here you go I will update this regularly as if anyone outside of them cares and none of you should care if you know what's good for you, you will stay away from this thread.
My fake private forces Ace Corporation seen in a film and an easter Egg in the game I'm working on sporting the blades of malice they will not use xof model these are just place holders until I get off my ass and make them one
https://i.imgur.com/nJE28M1.jpg
Edit 17/5/18
#1
S.I.P Green Army soldier finally making some fucking progress you fucking fucks.
Edit 17/5/18
#2
S.I.P US Army soldier the main enemy force And Kuri if you don't like the fucking smersh vest for the green army go stick your fucking head in a fucking oven or have some one scan you one in your fucking self.
Edit 17/5/18
#3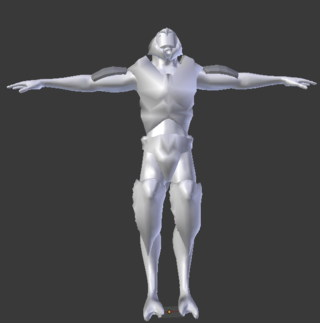 S.I.P Scurge my games orokin/halo elites  the saying of 3 is that lucky number not for this motherfucker it's not soon I should texture this shit then get my fucking art page that you know I don't run spammed full of shitty Americans mad about what the decals say I have put on my own fucking characters and I am not forcing on to them to even be bothered with my shit.
Edit 17/5/19
#4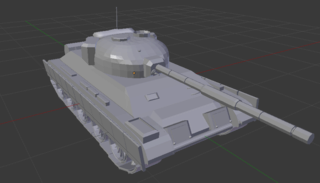 Tarkiva 72  Wonder if the next version will be able to hover? maybe in the next 20$ over priced dlc with a railgun that does no damage to enemys but does all damage to you then you will discover that you can't even move the cannon and driving is fucking horrible have fun
Edit 17/5/20
#5
AK-89/w hologram Iron I better stop posting this AK rifle before someone sees this gets triggered and starts bullshit
Edit 17/5/20

KAM-3 rifle yes this horrible fucking thing it shouldn't take the smartest man on the planet to know what it's
base off of either.
Edit 17/5/21
#6
M55AC Mod0 replaces the shitty m4/16 family for the US in game at this point I'm just stalling making character models.
Edit 17/5/22
#7
S.I.P US Army Heavy soldier this is a great example of US in my game having a functioning brain and yes as you imagined them having a brain is horrible.
Edit 17/5/26
#8
RPK-180 R9 dev Any of you play warframe if so you already know what this is based off of.
Edit 17/5/29
#9
AEK 89 or ingame Automatic Experimental Kalashnikov why rename it because you 6 know I'm still traped in shithole usa and the last thing I need is to get captured for naming violation of a weapon they don't even manufacturer over here anything they have to QQ about they will just to try and stop us.
Edit 17/6/2
#10
Everyone thank kuri for once doing something about his bitching and actually getting us a better vest for the default green army soldier hopefully his QQ's stop now
Edit 17/6/2
#11
With great reluctance I post this but you can finally shut the fuck up about it