Info Panel
________________
FO MOD MASTER THREAD
TES MOD MASTER THREAD
________________
________________
November 2017
| Mon | Tue | Wed | Thu | Fri | Sat | Sun |
| --- | --- | --- | --- | --- | --- | --- |
| | | 1 | 2 | 3 | 4 | 5 |
| 6 | 7 | 8 | 9 | 10 | 11 | 12 |
| 13 | 14 | 15 | 16 | 17 | 18 | 19 |
| 20 | 21 | 22 | 23 | 24 | 25 | 26 |
| 27 | 28 | 29 | 30 | | | |
Calendar

So I just got done buying New Vegas off steam and downloaded Fallout Mod Manager from the Nexus. Does that work for mods not from the Nexus or just the Nexus? And I've tried to download mods but right now I had deleted and reinstalling New Vegas because when I was trying to install PRoject Nevada I was getting the either SevenZip error code or the already in process error so just needing help and advice to become a better modder, because I want to start modding myself.
I think you should first really learn to install mods then later on learn how to mod yourself

Here is a excellent tutorial to help you out.

_________________
MOD MASTER THREAD
CURRENT BDAYS
FAQ
DA CHATBOX RULEZ
TES MOD MASTER THREAD



Posts

: 2240


Join date

: 2015-06-17


Age

: 16


Location

: Scavenging for parts

Character sheet
Name: Jawa Thief
Faction: Anti stormtrooper fedaration
Level: 15


@"lukaboot" It says a plugin is needed to watch the video don't know why. And I'm just nervous is all not wanting to screw up the game to keep having to unload and reload it, usually I'm good with just being able to talk to people so I can get coached through things. And yeah a really good point wanted to learn how to install first.
Search Gopher on Youtube and you will find his Fallout modding series. I really recommend watching his series as it will save you alot of trouble, anger and frustration while beginning to mod your game. Hell I wish someone had shown me his series when I first started. To your question: Yes FOMM (Fallout Mod Manager) works with 7zip as well as Winrar and no the mods dont have to be from the Nexus unlike with the Nexus Mod Manager which was made for the nexus. I think you can use it to install mods not from the nexus but dont quote me on that one as I've never used the nexus mod manager in my life. Gophers modding series is very beginner friendly and he explains it very good how to do the different things. Hope this helped you out a bit. Also I love your name as I've just watched Star Wars Episode 1 like 30 minutes ago.
Have fun learning how to mod!
_________________
Just your average guy with a love for post-apocalyptic games.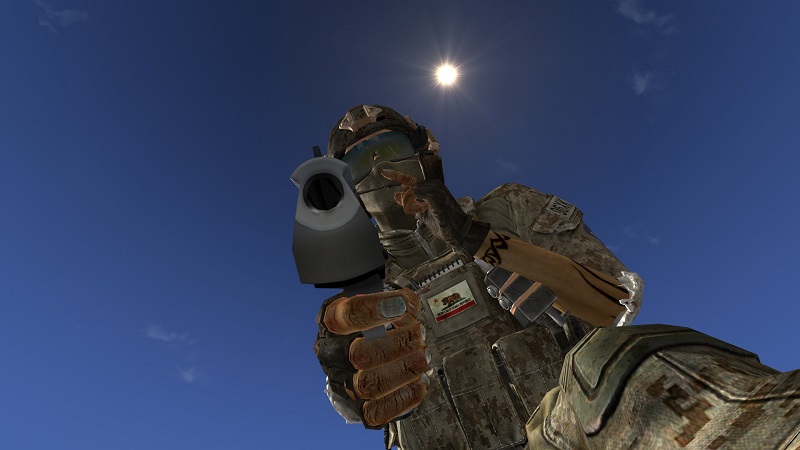 Posts

: 128


Join date

: 2016-02-12


Location

: Camp McCarran



@"loness" Thanks for the tip and series means alot. And as for the 7zip I use Winrar and when I tried to download Project Nevada it kept giving me a error about it apparently. AND absoutely LOVE star wars trying to find those mods lol. ALso what mods are for your character in that picture especially loving the armor mod. Love modern day mlitary stuff
@SergeantJediKnight
Never had this error occur to me maybe just a weird bug with FOMM. The armor is from one of dragbody's VGU sample packs I dont remember from which one it was. Just look through the public armor mods and you should fine his sample packs (I think it was out of the third one but don't quote me on that one as I dont quite remember). If you want to have some awesome Star Wars mods check out Cpt. Rex' mods! He makes the best Star Wars mods out there!
Edit: What I should've mentioned is that if you do decide to download some of the armor mods I have mentioned you should know that some of them may require a body replacer. I've had a weird black bar on my from my wrist to my elbow before I installed one. Also the pipboy readius i highly recommend. It basically is a Pipboy replacer, which gives you a handheld pipboy. Otherwise some armor mods may clip through the pipboy and it would look messy. Just look up "Official Pipboy Readius on the Nexus if you do decide to use it. But I don't want to bombard you with mods as you've just started modding.
Last edited by loness on Sat Apr 30, 2016 9:29 pm; edited 1 time in total
_________________
Just your average guy with a love for post-apocalyptic games.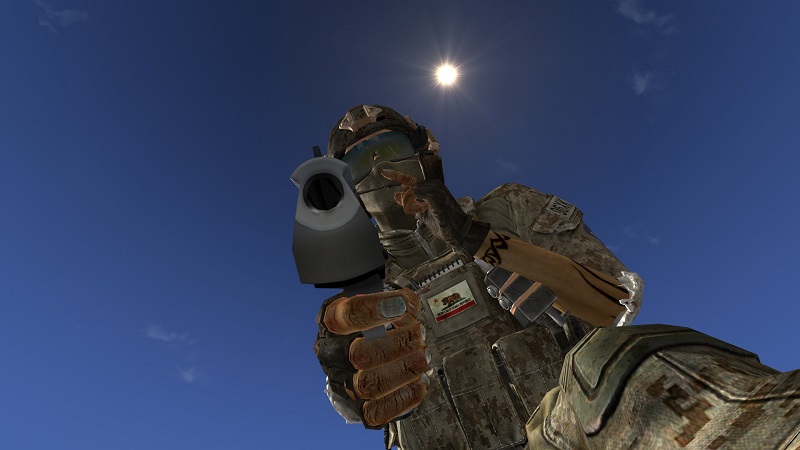 Posts

: 128


Join date

: 2016-02-12


Location

: Camp McCarran



Thanks again for the helps and tips watching the videos now so I'll get back to you
---
Permissions in this forum:
You
cannot
reply to topics in this forum