Info Panel
________________
FO MOD MASTER THREAD
TES MOD MASTER THREAD
________________
________________
November 2017
| Mon | Tue | Wed | Thu | Fri | Sat | Sun |
| --- | --- | --- | --- | --- | --- | --- |
| | | 1 | 2 | 3 | 4 | 5 |
| 6 | 7 | 8 | 9 | 10 | 11 | 12 |
| 13 | 14 | 15 | 16 | 17 | 18 | 19 |
| 20 | 21 | 22 | 23 | 24 | 25 | 26 |
| 27 | 28 | 29 | 30 | | | |
Calendar

Hey guys long time no see

Long story short, last time i posted here was to explain my absense due to college, well i changed my college from mechanical engineering to sofware engineering, this is my first year so i have more free time now

Enough talking about me let's talk Fallout 4

Now with the announcement of Fallout 4 GECK realese , i'm curious about the plans of the modding community. Me i'm planning on restoring(or trying to...) weapons from previous fallout games. There are many interesting weapons that i would like to see working in this new engine, for instance i plan on doing the Turbo super sledge from fallout BoS,now that the new super sledge added animations for a rocket propelled sledge

What about you guys,what are your plans?




Posts

: 134


Join date

: 2014-08-12


Location

: Brazil



I would like to make a mod where you can establish Minuteman outposts throughout the Commonwealth.

I also have an idea to where as you establish outposts you will exert a certain amount of control over those locations and surrounding area. Essentially you would be cleaning up taking over Boston. Taking out the Gunners, Raiders, and Mutants. After which when you have cleared out and taken over Boston, various forces will attempt to invade and take control or take back the outposts. You will then have to defend your borders and keep the invaders from taking your outposts. They will then launch assaults from those locations at the other outposts and attempt to take those as well. You can retake the outposts, which would be highly advised because the more outposts they get the more assaults they can launch.

Granted this would be a huge mod idea and I would never be able to do it alone, so for now I'd just stick with being able to build small settlement outposts where i can station minutemen at and make it a little safer to traverse Boston.

I'd also like to add that any gifted modder or modders like the idea by all means take it and run with it!
_________________

Banner from
Star's Workshop



Posts

: 834


Join date

: 2014-03-17


Age

: 29


Location

: Seattle, WA



I'm currently trying to get the hang of GECK for fnv since I'm planning to bring the Death Star/star destroyer from either battlefront(EA)'s Death Star DLC or TFU and make it to use with the settlement function.
_________________



Posts

: 576


Join date

: 2015-12-21


Age

: 26


Location

: High Hrothgar



Mess with the game so much that there's no going back.



Posts

: 116


Join date

: 2016-03-03


Age

: 14


Location

: Ho Chi Minh City, Vietnam

Character sheet
Name: Character
Faction:
Level:


I plan on hopefully working with interiors and exteriors a bit more, try and get my head around scripting perhaps, and do some work for mod teams and the like.
_________________
Writer on the Fallout Intensive Project, which aims to bring the Fallout story to the UK.
Bug Tester, Interior Creator, Designer and Decorator on the Frontier Mod



Posts

: 333


Join date

: 2015-06-19


Age

: 18


Location

: Victoria, Australia

Character sheet
Name: Intern John
Faction: Frontier NCR Regiment
Level: 5


I plan to finally figure out how to use the GECK!
And of course once I do hopefully get back into F4 and start modding some stuff myself.
_________________
Just your average guy with a love for post-apocalyptic games.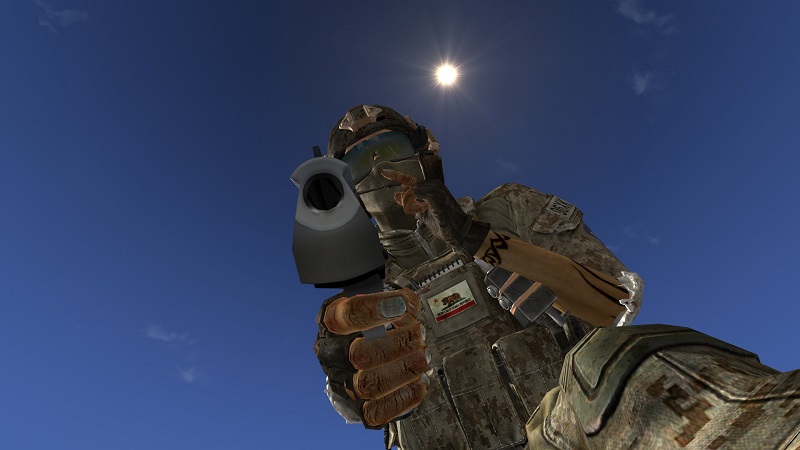 Posts

: 128


Join date

: 2016-02-12


Location

: Camp McCarran



conversions mostly, changing around faction armors, customizing them to my own preference
_________________
If you have some questions regarding one of my screens fell free to send me a message




Posts

: 715


Join date

: 2014-02-24


Age

: 22


Location

: Norway



Well once I figure out how, I plan to bring back doctor bags.  They'll probably be a rather pointless (not necessarily completely pointless) on the non survival difficulties, but I would be making it more for survival difficulty.  Since crippled limbs will no longer auto-heal, but can still be healed with a stimpack its a little more punishing, but not very.  Lets face it when your limbs are crippled your health is already going to be low enough to warrant needing to use a stimpack.  So by bringing back doctor bags and making those the only things that can cure crippled limbs instead of stimpacks, it will hopefully make the new survival mode even more hardcore.  Of course on the other difficulties stimpacks would still be able to heal crippled limbs (just like the could outside of hardcore mode on NV), hence why I said it'd be kind of a useless mod if you don't play on survival.  A single doctor bag would also end up healing all crippled limbs, since in Fallout 4 each individual limb can't be targeted for healing.



Posts

: 181


Join date

: 2015-06-27


Age

: 29


Location

: Kansas



Try and figure out how TRIs and head meshes work. I need to do it for reasons...

_________________
"We can only see a short distance ahead, but we can see plenty there that needs to be done." - Alan Turning



Posts

: 536


Join date

: 2014-08-17


Age

: 25



---
Permissions in this forum:
You
cannot
reply to topics in this forum