Info Panel
________________
FO MOD MASTER THREAD
TES MOD MASTER THREAD
________________
________________
November 2017
| Mon | Tue | Wed | Thu | Fri | Sat | Sun |
| --- | --- | --- | --- | --- | --- | --- |
| | | 1 | 2 | 3 | 4 | 5 |
| 6 | 7 | 8 | 9 | 10 | 11 | 12 |
| 13 | 14 | 15 | 16 | 17 | 18 | 19 |
| 20 | 21 | 22 | 23 | 24 | 25 | 26 |
| 27 | 28 | 29 | 30 | | | |
Calendar

I heard about this community a short while ago, and I really like this place, so I decided to create an account and join in

As for myself, My favorite games I've played recently are Fallout, Skyrim, and the movie battles 2 mod for Jedi Academy. I look forward to getting to know you guys.


_________________
"I actually wanted to do that" -Me all the time



Posts

: 5


Join date

: 2016-04-10



Hey there and welcome to the GUNetwork. There's some great people here and I'm sure you'll have a great time whilst you're here. If you need any help feel free to ask any of the staff members or any other members.
Make sure to have a read through the rules if you haven't already

http://www.gunetwork.org/t622-rules-guidelines
_________________
Writer on the Fallout Intensive Project, which aims to bring the Fallout story to the UK.
Bug Tester, Interior Creator, Designer and Decorator on the Frontier Mod



Posts

: 333


Join date

: 2015-06-20


Age

: 18


Location

: Victoria, Australia

Character sheet
Name: Intern John
Faction: Frontier NCR Regiment
Level: 5


Welcome to GUNETWORK
hope you enjoy the community.



Posts

: 24


Join date

: 2016-01-21



Welcome aboard dear fellow / fellowette!
This day you have embarked on a Fantastic adventure!
Far away in the deep, dark caves of Forumoria... 
... You must slay the mighty Un-modified game!
Be warned however...
The journey will be arduous, perilous... And humorous.
So pack up your best Dad Jokes...
Your Flashiest Profile Picture...
And your most User-Friendly Internet Browser!
Because once you start down the path to Forumoria...
There is no turning back...

( As you may be able to tell, I've recently gotten out of a Skyrim Session. =3 )
_________________

And I find, on my way to death and happiness,
that my heroes, my heroes dress in black.




Posts

: 374


Join date

: 2015-03-18


Age

: 25


Location

: Nu Ziland

Character sheet
Name: Conroy El Cadera
Faction: Independant
Level: 49


Well hello there and welcome to our beloved community!


_________________
Rules and Guidelines
FAQ
How to get mod access
Cosplay Corner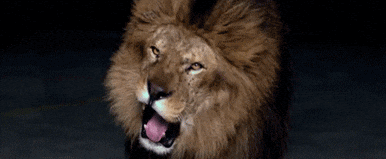 Posts

: 1766


Join date

: 2015-09-23


Age

: 25


Location

: Antwerp

Character sheet
Name: Siegrain
Faction:
Level: 56


Welcome to GU Network. Nicest modding community on the net.

_________________
We have arrived, and it is now that we perform our charge.
In fealty of the God Emperor (our undying lord) and by the grace of the Golden Throne,
I declare Exterminatus on the Imperial world of Typhon Primaris.
I hereby sign the death warrant of an entire world, and consign a million souls to oblivion.
May Imperial justice account in all balance
The Emperor protects.

-- Task force of the Ordo Malleus, immediately before carrying out Exterminatus on Typhon Primaris.

Thought for the day: It is better to die for the Emperor than to live for yourself.



Posts

: 128


Join date

: 2015-09-25


Age

: 23


Location

: Crusade

Character sheet
Name: Justicar Nyxos
Faction: Grey Knights
Level: 146


Welcome to the GUNETWORK have fun and stay for the community!!
_________________



Posts

: 325


Join date

: 2014-12-13


Age

: 22


Location

: France

Character sheet
Name: Character
Faction:
Level:


Welcome to gun hope you like it here

_________________
I CANT GET THIS TO WORK



Posts

: 105


Join date

: 2016-02-22


Age

: 27


Location

: caesars legion




Similar topics
---
Permissions in this forum:
You
cannot
reply to topics in this forum