Info Panel
________________
FO MOD MASTER THREAD
TES MOD MASTER THREAD
________________
________________
November 2017
| Mon | Tue | Wed | Thu | Fri | Sat | Sun |
| --- | --- | --- | --- | --- | --- | --- |
| | | 1 | 2 | 3 | 4 | 5 |
| 6 | 7 | 8 | 9 | 10 | 11 | 12 |
| 13 | 14 | 15 | 16 | 17 | 18 | 19 |
| 20 | 21 | 22 | 23 | 24 | 25 | 26 |
| 27 | 28 | 29 | 30 | | | |
Calendar

Page 2 of 2 •

1, 2
I must say that is a very unique introduction, but regardless welcome to the GUN. If you have any questions or queries feel free to ask me or any of the other members.
_________________
Writer on the Fallout Intensive Project, which aims to bring the Fallout story to the UK.
Bug Tester, Interior Creator, Designer and Decorator on the Frontier Mod



Posts

: 333


Join date

: 2015-06-19


Age

: 18


Location

: Victoria, Australia

Character sheet
Name: Intern John
Faction: Frontier NCR Regiment
Level: 5


@DVAted ------------------------------------------------------------
I guess my life could be considered a horror story to some.
And I am glad that there is another who loves and understands orange as much as I do.
Not many people like orange. Orange is often looked down upon. The numerous looks upon telling one of my favourite colour is often doubt, mayhap an
'oh.'
What do you mean by that you buffoon! Go scrub a toilet or something!
@DVAted

wrote:"Deep down inside I always knew/ that Hell is actually blue."
From the snippet your writing sounds like something I would actually enjoy reading. Go publish a book! C:
You must welcome spring with open arms then. If you live in a place where winter does what I think winter should do. :/
I don't like cold either but I'm always cold. :.(
I recall Dante's Inferno having the ninth circle of hell being along the lines of a frozen lake.
Not that I actually read it.
Whenever there is a snowstorm I usually say something along the lines of "There wasn't enough suffering, so he froze our fires." Or "It's so hot- it's cold!" In the typical infomercial style.
I can understand the necessity of a less intensive colour scheme. Warm colours appear closer to the eye so an all orange website would be very alarming and in your face.
I prefer websites like I prefer interior design. Neutrals with a few pops of colour here and there.
I would never paint a room all orange, I shan't be able to cope with the glory that is the all ever orange.
I absolutely could not stand all the purple in saints row. I remember wanting to change everything colourwise. Nevertheless it was not enough.
I know who the Joker is but honestly I know little about comics or the likes.
Green is okay- in moderation. Red is a creative colour.
*snickers*
You know I never noticed the forum colour. I can put up with it, you don't go on forums for the palette after all.

And thank you for the welcome!
@OverTheTop123 ------------------------------------------------------------
Thank you for the welcome!
I'm allergic to grass. And the grass must be greener on the other side. It isn't even a spec green when I last checked!
@tgspy ------------------------------------------------------------
Thank you for the welcome! I'll make sure to ask when I am lost or confused!
_________________



Posts

: 4


Join date

: 2016-04-03


Age

: 21


Location

: Toronto

Character sheet
Name: Character
Faction:
Level:


Well the introduction and both pages where an interesting read.
And I thought I made a huge post lol.
I prefer red more, cause it's the colour of blood. BLOOD FOR THE BLOOD GOD!
I won't say I don't like Orange because I can appreciate it and it belongs to the Red family!
Red and black go so well together, it darkens the red which I love more. I pretty much painted (partly myself the rest was done by my dad) my room red.
Welcome to our beloved family called GUN!
And now I am hungry....
_________________
Rules and Guidelines
FAQ
How to get mod access
Cosplay Corner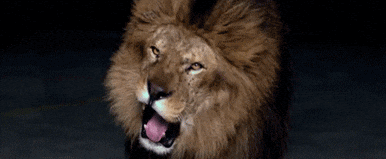 Posts

: 1766


Join date

: 2015-09-23


Age

: 25


Location

: Antwerp

Character sheet
Name: Siegrain
Faction:
Level: 56


This is definitely one of the more interesting introductions I have read. Quite liked the read.
I really like
Orange
as a colour but, my favourite colour is
Blue
. XD
Anyway, welcome to GUNetwork, hope you like it here.
Blue and Orange:

Mercy

by

AdvancedTerror

, on Flickr
Just thought I'd share a few examples of how Orange and Blue and work very well together.
_________________



Posts

: 726


Join date

: 2014-12-17


Age

: 30


Location

: Manchester, England

Character sheet
Name: Ben (Blaze) Maddox
Faction: Raider
Level: 62


@Inriser

wrote:I will hate on purple.

Ergo purple sucks.
Shhh.. shhh.. *quietly breaks his neck* it will be over soon...
Spoiler:



Posts

: 3434


Join date

: 2014-05-13


Age

: 23

Character sheet
Name: Aya A7-01
Faction:
Level: Unknown


Taste buds?
Superior?
I think me and Viper think other wise...
_________________



Posts

: 3663


Join date

: 2014-08-05


Age

: 23


Location

: Neo-Osaka

Character sheet
Name: Slan
Faction: Futadroids
Level: ∞


Quite some introduction you got there. I so happen to favor the colors of Orange and Blue myself. Both these colors are the colors of my banner. Though I choose White, Black and Gold also as it's tertiary colors.
Though reading up on your lifestyle, some had it worse. For I know my past is much darker than that. Though it's quite funny now that I think of it, that Orange has always been looked upon as the criminal shade, or the authoritarian banner for some. I see Orange personally as a futurized, yet
militarized
color in my favor. Considering that one faction from that certain game definitely gained my nostalgia as I played it. So this combo, you got White, Black and Orange.
I like all sorts of colors. Never hurts to see anything creative in style such as Black and Red, Black and Green, White and Blue, the list goes on. Not talking mixed colors together, but where there is primary, secondary, and tertiary patterns of whatever material it may be. I see you're annoyed of Blue, and yes I can understand seeing one color everyday on a daily basis can get pretty fuckin' annoying. What else is there to say? I also enjoy pizza when it best suits me, when I'm not working with my home gym equipment. Welcome to the forums, that'd be all.
_________________
Blue is my mercy, orange is my fury..."Sometimes, I like to pretend my bullets are like little cats chasing after my laser pointer..." -Jordi Chin (Watch Dogs 2 - Human Conditions DLC)
We are his chosen...
Do not send me PMs for download links in terms of my mods. You will not receive a response, so don't bother. Wait until they are published. Thank you.



Posts

: 482


Join date

: 2014-02-24


Age

: 26


Location

: New Avalon, SK (Mars)

Character sheet
Name: Slytheron
Faction: STAG / ADF
Level: ???


Page 2 of 2 •

1, 2

Similar topics
---
Permissions in this forum:
You
cannot
reply to topics in this forum