Info Panel
________________
FO MOD MASTER THREAD
TES MOD MASTER THREAD
________________
________________
November 2017
| Mon | Tue | Wed | Thu | Fri | Sat | Sun |
| --- | --- | --- | --- | --- | --- | --- |
| | | 1 | 2 | 3 | 4 | 5 |
| 6 | 7 | 8 | 9 | 10 | 11 | 12 |
| 13 | 14 | 15 | 16 | 17 | 18 | 19 |
| 20 | 21 | 22 | 23 | 24 | 25 | 26 |
| 27 | 28 | 29 | 30 | | | |
Calendar

I recently got back into Fallout: New Vegas and remembered hearing about this forum having some cool mods a while back, so here I am.

I don't know what else to put here.



Posts

: 10


Join date

: 2016-04-01



welcome to the site buddy always good to see a new user around ever have any questions dont hesitate to ask me or read the links in my signature for general site information such as rules and how the ranking system works

and a side question your profile picture looks very familiar could i ask where the character is from, had a friend a long time ago who liked the same character lol
_________________
             Download Viking inspired pack here
F.A.Q
-
RULES
-
PROMOTIONS
Mods i have worked on FO4 (Highlights):



Posts

: 3865


Join date

: 2014-08-18


Age

: 23


Location

: Dublin, Ireland

Character sheet
Name: Cain Reaver
Faction: none
Level: 167


Hello Headache ang welcome to the GUN. Its nice to have you here.
_________________



Posts

: 102


Join date

: 2015-02-01


Age

: 25


Location

: Corusant



Thanks for the welcome, FoVet20 and Math486c!

And my profile picture is Purple Heart/Neptune from the series Hyperdimension Neptunia. Your friend has good taste!



Posts

: 10


Join date

: 2016-04-01



Welcome aboard Headache! (Also what I say when shopping for clothes at the Discount Depo. >_> )
As for not knowing what to put, I'm the same way. Gotta appear sincere, but not mushy...
Honored, but not Butt-kissy...
Enthusiastic, but not crazy.
It's a tightrope to be sure.
But as far as I can tell.
You totally nailed it.
_________________

And I find, on my way to death and happiness,
that my heroes, my heroes dress in black.




Posts

: 374


Join date

: 2015-03-18


Age

: 25


Location

: Nu Ziland

Character sheet
Name: Conroy El Cadera
Faction: Independant
Level: 49


SAL-U-TATIONS FRIEND! Welcome to our beloved community, where you come for the mods and stay for the community!
Some mods aren't accessabel from the start but will be when you reach the required status.
Like
@FoVet20
said read the links and it will help you gain access and understand our community even beter.
It's relatively easy though:
Start or join in discussions, post some screenshots and help a fellow member out wherever you can.
Remember: Stay Active and be Patient.
_________________
Rules and Guidelines
FAQ
How to get mod access
Cosplay Corner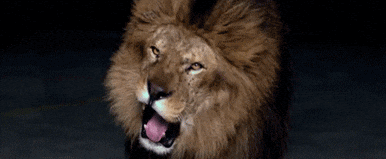 Posts

: 1766


Join date

: 2015-09-23


Age

: 25


Location

: Antwerp

Character sheet
Name: Siegrain
Faction:
Level: 56


Be Welcomed new one!
Hahah, glad you're with us mate. Really hope you enjoy it here and find a family here like the rest of us have. Don't be scared to talk to other users, and comment on posts and what not. We don't bite.
Cheers!



Posts

: 75


Join date

: 2015-07-23


Age

: 22


Location

: New York



Welcome
@Headache
! Feels weird saying that as headaches are a common problem for me but welcome nonetheless. I hope you have a good time at GUN and that your stay with us will be enjoyable for the foreseeable future.
_________________



Posts

: 510


Join date

: 2015-08-12


Age

: 19


Location

: Northern Ireland

Character sheet
Name: Cedric Williams
Faction: Minutemen
Level: 70



Similar topics
---
Permissions in this forum:
You
cannot
reply to topics in this forum