Info Panel
________________
FO MOD MASTER THREAD
TES MOD MASTER THREAD
________________
________________
November 2017
| Mon | Tue | Wed | Thu | Fri | Sat | Sun |
| --- | --- | --- | --- | --- | --- | --- |
| | | 1 | 2 | 3 | 4 | 5 |
| 6 | 7 | 8 | 9 | 10 | 11 | 12 |
| 13 | 14 | 15 | 16 | 17 | 18 | 19 |
| 20 | 21 | 22 | 23 | 24 | 25 | 26 |
| 27 | 28 | 29 | 30 | | | |
Calendar

i don't find a good looking enb so yeah



Posts

: 46


Join date

: 2016-03-28



For New Vegas I use Hope of Eli, http://www.nexusmods.com/newvegas/mods/58276/? I really like the atmosphere this enb brings to the game. 



Posts

: 54


Join date

: 2015-12-25



Moved to fallout discussion
_________________
MOD MASTER THREAD
CURRENT BDAYS
FAQ
DA CHATBOX RULEZ
TES MOD MASTER THREAD



Posts

: 2240


Join date

: 2015-06-17


Age

: 16


Location

: Scavenging for parts

Character sheet
Name: Jawa Thief
Faction: Anti stormtrooper fedaration
Level: 15


Out of the many I have used over the years of New Vegas I do believe Overgrowth to be my favorite. I also recommend Jay's ENB, and I think Hitman has one here on GUN that I really like as well.
Here is a nice little showcase for the Overgrowth ENB. Cheers!
Spoiler:



Posts

: 14


Join date

: 2015-07-02


Age

: 21


Location

: West Virginia



For FNV I must concur on Overgrowth or the other ENB's from that author. For FO3 I recommend Realism ENB.

NOTE: Not all ENB's were migrated properly to the ENB category on Nexus. It's better to just search "enb".
_________________
"The worst thing that could possibly happen to anybody would be to not be used for anything by anybody. Thank you for using me, even though I didn't want to be used by anybody."
-Kurt Vonnegut



Posts

: 363


Join date

: 2015-07-11


Age

: 29



thanks to everyone who give me recommendations of enb's



Posts

: 46


Join date

: 2016-03-28



If you're playing New Vegas I recommend the Nevada ENB-Realism. It's really vibrant and colorful and helps out the Western atmosphere imo. For TTW/Fallout 3. I haven't found the right ENB for me yet, I'm trying to go for a dark and gloomy atmosphere for New Vegas.



Posts

: 173


Join date

: 2014-06-11


Location

: California



The FNV use ENB of the apocalypse, a great ENB, it creates a unique atmosphere and makes the Mojave desert actually looks like a desert.
_________________




Posts

: 910


Join date

: 2016-02-08


Age

: 22


Location

: Gdansk, Poland

Character sheet
Name: Bronx
Faction: NCR
Level: 77


_________________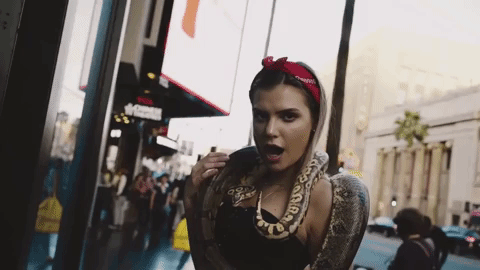 Posts

: 319


Join date

: 2015-12-21


Location

: Spain , Europe



---
Permissions in this forum:
You
cannot
reply to topics in this forum