Info Panel
________________
FO MOD MASTER THREAD
TES MOD MASTER THREAD
________________
________________
November 2017
| Mon | Tue | Wed | Thu | Fri | Sat | Sun |
| --- | --- | --- | --- | --- | --- | --- |
| | | 1 | 2 | 3 | 4 | 5 |
| 6 | 7 | 8 | 9 | 10 | 11 | 12 |
| 13 | 14 | 15 | 16 | 17 | 18 | 19 |
| 20 | 21 | 22 | 23 | 24 | 25 | 26 |
| 27 | 28 | 29 | 30 | | | |
Calendar

Oi Gunners,
The name's DCTRDRP. doctrderp on the Nexus.
Been meaning to get involved in this forum. I haven't been active on a gaming forum since the days of MPGH with the early COD and Battlefield games, but I guess I'm back! Back then I went by se7en_ace.
Anyway I haven't made too many things recently but perhaps a few of you have tried out my Pip-Boy texture for Fallout 4:
The Star Wars First Order TIE Fighter Pip-Boy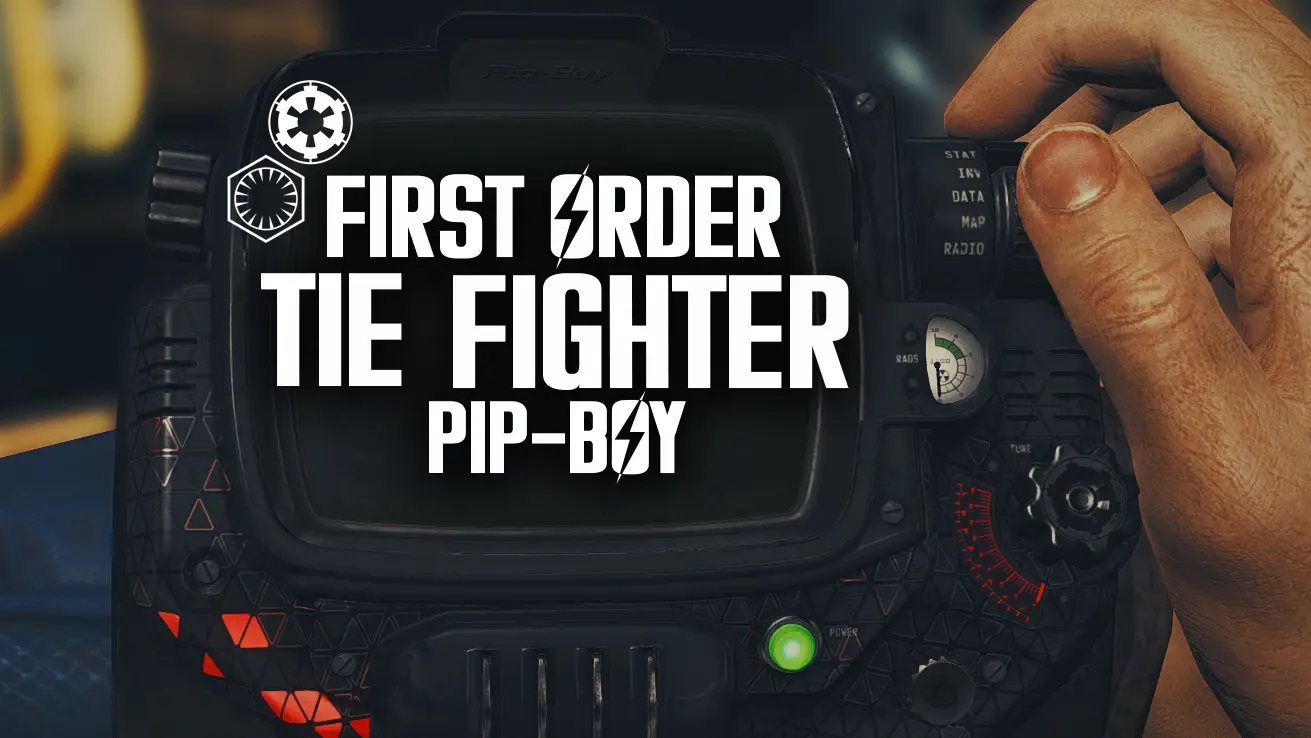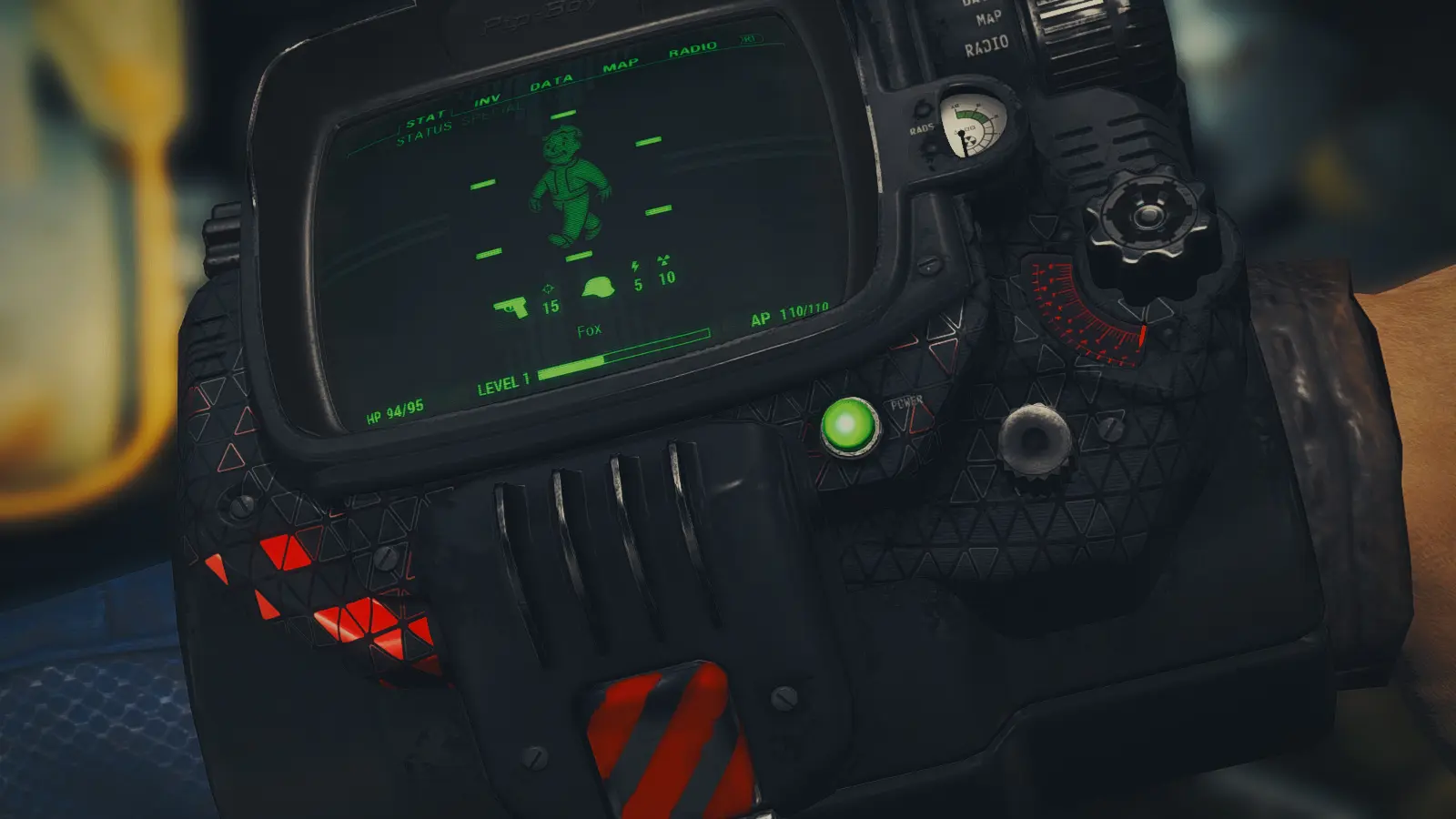 I'm looking for some sig/avatar practice so shoot me a msg for a commission (free fyi)
Last edited by DCTRDRP on Thu Mar 10, 2016 5:29 am; edited 1 time in total



Posts

: 2


Join date

: 2015-07-28


Age

: 23



Hey man welcome to the our community. Glad to have you here. Hope to see you around man!
_________________

Check out my latest Youtube Video:



Posts

: 2770


Join date

: 2014-02-24


Age

: 27


Location

: Philadelphia, PA

Character sheet
Name: Nova
Faction: Brotherhood of Steel
Level: 70


Welcome mate! Hope you enjoy here! That re-texture loos very impressive.



Posts

: 404


Join date

: 2015-11-01


Age

: 22


Location

: Somewhere on the Earth



Hello there and welcome to GUN. I hope you have a great time here! That's a very nice Pip-Boy re-texture by the way.
Last edited by The killer_rifle18 on Thu Mar 10, 2016 5:50 am; edited 1 time in total (Reason for editing : changed punctuation)



Posts

: 101


Join date

: 2014-07-09


Age

: 20


Location

: Coruscant



Thanks for the welcomes!

@"maybenexttime" Can't wait for the release of the Frontier! Much respect for you and your team's hard work!
_________________



Posts

: 2


Join date

: 2015-07-28


Age

: 23



Hello and welcome to our beloved community.
Let me be so bold as to say you've made the right decision to join our family.

We're an active and loving community. So I'm certain you'll fit right in.

To learn more please consult the following links below:

Start or join in discussions, post some screenshots and help a fellow member out wherever you can.

The most important thing is: Stay Active and be Patient.

Love that retexture btw, hope to see more from you soon.
_________________
Rules and Guidelines
FAQ
How to get mod access
Cosplay Corner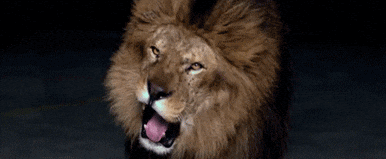 Posts

: 1766


Join date

: 2015-09-23


Age

: 25


Location

: Antwerp

Character sheet
Name: Siegrain
Faction:
Level: 56


---
Permissions in this forum:
You
cannot
reply to topics in this forum