Info Panel
________________
FO MOD MASTER THREAD
TES MOD MASTER THREAD
________________
________________
November 2017
| Mon | Tue | Wed | Thu | Fri | Sat | Sun |
| --- | --- | --- | --- | --- | --- | --- |
| | | 1 | 2 | 3 | 4 | 5 |
| 6 | 7 | 8 | 9 | 10 | 11 | 12 |
| 13 | 14 | 15 | 16 | 17 | 18 | 19 |
| 20 | 21 | 22 | 23 | 24 | 25 | 26 |
| 27 | 28 | 29 | 30 | | | |
Calendar

New to GUN
Greetings fellow humans. I'm new to GUN and I'm eager to see what it has to offer. I originally signed up after seeing some of the mods that came out of this community, and that's something that I wished to be a part of. I'm a (VERY) amateur modder, but I do what I can. My favorite games consist of the Fallout series, so those are usually the games I'm modding most. Installing, making, testing... you catch the drift. (Did I even use that term right? Lmao.) ANYWAYS. GUN. I'm here now. I guess I'll just end this post with a question... what are some of the best features about GUN?
:hellobig:



Posts

: 133


Join date

: 2016-02-28


Age

: 17


Location

: Canada

Character sheet
Name: Spifferino
Faction: Brotherhood
Level: 30


Hello fellow human and welcome to GUN. The best thing about GUN has got to be the community, though that doesn't mean the mods aren't great too. Like the slogan thing says, "Come for the Mods, Stay for the Community!"



Posts

: 101


Join date

: 2014-07-09


Age

: 20


Location

: Coruscant



Welcome
@Spifferino
, we all have to start modding somewhere.
I'd say the best "feature" would be that the network, it's almost like a family. You come here, eager to get approved and get mod access but you stick around after. The slogan is true to heart "
Come for the Mods, Stay for the Community!
". We are pretty close nit and always have something interesting going on. You'll see..
_________________



Posts

: 255


Join date

: 2014-12-15


Age

: 18


Location

: California



Hello, hello and welcome to our beloved Community!
It's always nice to welcome a new addition to our community.

Let me tell you not to be discouraged from posting your mods here on the forums. There are plenty of great modders who will love to help you out if you have any problems and a lot of people here willing to test everything you make. They all are willing to help you shape your mods into something greater.

It's like MadBoy says: the true best feature of this network is the community itself. I'm one of the privileged people that has access to every mod here on the nexus. But I haven't even tried one out yet. (wanted to but my fallout at the time said no)

This place is just so amazing and I keep coming back on a daily basis just to check out what's been posted.

_________________
Rules and Guidelines
FAQ
How to get mod access
Cosplay Corner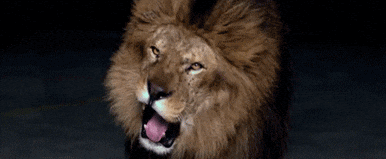 Posts

: 1766


Join date

: 2015-09-23


Age

: 25


Location

: Antwerp

Character sheet
Name: Siegrain
Faction:
Level: 56


 Hello
@Spifferino
and welcome to GUNetwork, like
@The killer_rifle18
,
@William Lionheart
and
@MadBoy
said, the best features here at GUN, is the comunity. You'll see for yourself, the people here are nice and friendly and you'll quickly make new friends. Just remember to respect the rules. I wish you lots of fun here at GUN, see you around the forums, Take care

_________________



Posts

: 1339


Join date

: 2016-01-02


Age

: 25


Location

: South of Heaven

Character sheet
Name: Elmos Preisley
Faction: Randall & Associates
Level: 42


Like everyone else said its the community but the mods, oh the mods are a close second
And The mods you will se when you hit colonial will blow your mind. We also have a very excellent jawa

_________________
In the blood-soaked Sabbat Worlds Crusade, the massed ranks of the Imperium battle the dark forces of Chaos for dominion. At the forefront of this conflict are the Imperial Guard – untold numbers of ordinary soldiers fighting to preserve the Emperor's holy realm. 'Colonel-Commissar Ibram Gaunt and the men of the Tanith First-and-Only are at the heart of this struggle. 'Forced to flee their planet before it was destroyed by Chaos, they are the last of their breed. This, together with their peerless scouting ability, has earned them the nickname the 'Ghosts'. With unmatched tactical acumen, experts in covert operations, they're dispatched to the very worst hellholes in the galaxy.

Imperial Lexicanum



Posts

: 167


Join date

: 2015-02-20


Location

: Fighting for the God Emperor



Hey there Human welcome to GUN hope you will find here all what you want. enjoy your sat and stay active
like the site say Come for the Mods, Stay for the Community!
_________________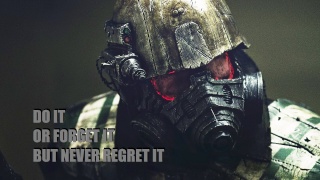 Posts

: 103


Join date

: 2015-10-17


Location

: Unknown



Wecome to GUN family! I hope you like it!
_________________
Need help to finding a mod? Ask and post a screenshot here:
[Skyrim] "What mod is this?"
[Fallout] "What mod is this?"



Posts

: 641


Join date

: 2014-09-14


Age

: 27


Location

: The Otherworld

Character sheet
Name:
Faction: NRC
Level:



Similar topics
---
Permissions in this forum:
You
cannot
reply to topics in this forum