Info Panel
________________
FO MOD MASTER THREAD
TES MOD MASTER THREAD
________________
________________
November 2017
| Mon | Tue | Wed | Thu | Fri | Sat | Sun |
| --- | --- | --- | --- | --- | --- | --- |
| | | 1 | 2 | 3 | 4 | 5 |
| 6 | 7 | 8 | 9 | 10 | 11 | 12 |
| 13 | 14 | 15 | 16 | 17 | 18 | 19 |
| 20 | 21 | 22 | 23 | 24 | 25 | 26 |
| 27 | 28 | 29 | 30 | | | |
Calendar

I was a member of F3 underground for approximately 2 or 3 years before the site was shuttered. I had been on a hiatus with work when that site closed and sort of believed at the time that it was just one of those treasures that was now lost to us all. I have to assume this is either the reincarnation or spiritual descendent of F3U.

Kind of glad this place still exists bereft of the clannishness and generated celebrity status we see elsewhere. Looking forward to interacting with you all and contributing where I can.



Posts

: 12


Join date

: 2016-02-18


Age

: 37


Location

: South of the Mason-Dixon



Hello , and welcome (back) yes this is the reincarnation of that site.

We have several veterans which are still active here so maybe you meet some of your buddies.

Hope you enjoy Gun and it's community.
_________________
MOD MASTER THREAD
CURRENT BDAYS
FAQ
DA CHATBOX RULEZ
TES MOD MASTER THREAD



Posts

: 2240


Join date

: 2015-06-17


Age

: 16


Location

: Scavenging for parts

Character sheet
Name: Jawa Thief
Faction: Anti stormtrooper fedaration
Level: 15


Welcome back then friend. GUN is different from F3 Underground but a lot of the same people are still here.

_________________
In the blood-soaked Sabbat Worlds Crusade, the massed ranks of the Imperium battle the dark forces of Chaos for dominion. At the forefront of this conflict are the Imperial Guard – untold numbers of ordinary soldiers fighting to preserve the Emperor's holy realm. 'Colonel-Commissar Ibram Gaunt and the men of the Tanith First-and-Only are at the heart of this struggle. 'Forced to flee their planet before it was destroyed by Chaos, they are the last of their breed. This, together with their peerless scouting ability, has earned them the nickname the 'Ghosts'. With unmatched tactical acumen, experts in covert operations, they're dispatched to the very worst hellholes in the galaxy.

Imperial Lexicanum



Posts

: 167


Join date

: 2015-02-21


Location

: Fighting for the God Emperor



Welcome (back) veteran back to our loving community.
I can't say for certain because I wasn't part of the community back then, but if it's as good back then as it is now.

Than you will surely find it to your liking here.
_________________
Rules and Guidelines
FAQ
How to get mod access
Cosplay Corner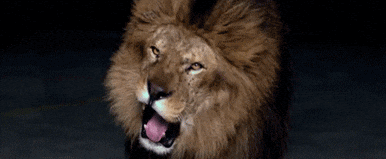 Posts

: 1766


Join date

: 2015-09-23


Age

: 25


Location

: Antwerp

Character sheet
Name: Siegrain
Faction:
Level: 56


:hellobig: Welcome back to the community
@babyruckles
, maybe you'll meet some of your old VGU friends. Anyway I wish you have a good time here, feel free to ask if you have any questions. Looking forward to see you in the forums, Take care

_________________



Posts

: 1339


Join date

: 2016-01-02


Age

: 25


Location

: South of Heaven

Character sheet
Name: Elmos Preisley
Faction: Randall & Associates
Level: 42


Thanks for the welcomes. I remember one day about two years ago I think it was I went to try to access VGU and the domain was listed as open, I searched for a few days trying to determine if the site had moved to a new domain but didn't end up finding a thing, I was more than a little distraught about it, there was so much talent cloistered away in that little community and with the exception of the few bouts of relatively mild inconsequential drama, everyone was so easy to get along with, it was a bit of an oddity in the net world, but in a good way.
_________________
Moritori Nolumus Mori
When in doubt, fix bayonets.



Posts

: 12


Join date

: 2016-02-18


Age

: 37


Location

: South of the Mason-Dixon




Similar topics
---
Permissions in this forum:
You
cannot
reply to topics in this forum