Info Panel
________________
FO MOD MASTER THREAD
TES MOD MASTER THREAD
________________
________________
November 2017
| Mon | Tue | Wed | Thu | Fri | Sat | Sun |
| --- | --- | --- | --- | --- | --- | --- |
| | | 1 | 2 | 3 | 4 | 5 |
| 6 | 7 | 8 | 9 | 10 | 11 | 12 |
| 13 | 14 | 15 | 16 | 17 | 18 | 19 |
| 20 | 21 | 22 | 23 | 24 | 25 | 26 |
| 27 | 28 | 29 | 30 | | | |
Calendar

How's it going? Since I'm new to the Network, I figured I'd introduce myself and let the community know what I'm about. I've been a PC gamer for a little under ten years now. I started out on the Nintendo GameCube, GameBoy, DS, and PS2 as a kid and slowly started moving on to playing PC games exclusively after I noticed the difference in quality and quantity of games. The first real PC game that I put time into (that wasn't a flash game on Star Wars or Cartoon Network's respective websites lol) was the Sims 2 and it blew my mind. Since then I've played so many RPGs, RTSs, MMOs, and FPS games that I've lost count. Then back in 2011 (or 2012 maybe?) I found AlChestbreach and his ridiculously funny mod reviews and gameplays on YouTube. It was at that point that I was introduced to the incredible community of mod makers and only recently found about the GUNetwork. After just lurking for a few minutes on some posts around the site, I can already tell that I'm gonna like my time here! At any rate, thank you for reading my wall of text and I look forward to interacting and talking with everyone!



Posts

: 5


Join date

: 2016-01-29


Age

: 20


Location

: Keldabe, Mandalore



Hey man. Welcome to GUN. I hope you enjoy your stay. If you have any questions, don't hesitate to ask.
_________________

Check out my latest Youtube Video:



Posts

: 2770


Join date

: 2014-02-23


Age

: 27


Location

: Philadelphia, PA

Character sheet
Name: Nova
Faction: Brotherhood of Steel
Level: 70


Welcome to the community
@Mordraal
! I'm happy you found us! You will certainly enjoy your time here! The chatbox will unlock at 30 posts and you'll be able to IM people. Check out the public mods sections, many good mods are there. You'll get access to the others when you reach colonial which you can read more about here
http://www.gunetwork.org/t5918-promotions-how-to-get-mod-access.
Just focus on good meaningful posts and you'll get there in no time.
_________________

Banner from
Star's Workshop



Posts

: 832


Join date

: 2014-03-17


Age

: 29


Location

: Seattle, WA



Welcome to GUNetwork
@Mordraal
, the community here is great, I'm sure you'll like it here and make many new friends. Remember to respect the rules and you'll be fine. I wish you a great time here on GUN and maybe we'll meet in the chatbox someday. Take care.

_________________



Posts

: 1339


Join date

: 2016-01-02


Age

: 25


Location

: South of Heaven

Character sheet
Name: Elmos Preisley
Faction: Randall & Associates
Level: 42


Hello Mordraal and welcome to our loving GUN community.

Filled with both great mods and people alike.

You'll fit right in here with the rest of us.

Remember: Be Patient and Stay Active!
_________________
Rules and Guidelines
FAQ
How to get mod access
Cosplay Corner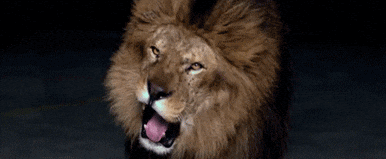 Posts

: 1766


Join date

: 2015-09-23


Age

: 25


Location

: Antwerp

Character sheet
Name: Siegrain
Faction:
Level: 56


Hello and welcome to the community, hope you will enjoy it and if you have some questions,
don't hesitate to ask in PM and please also check the Forum's F.A.Q. sectione to learn more
about the rules. Stay active and be nice.
Peace.



Posts

: 218


Join date

: 2015-12-28


Age

: 17


Location

: In da Hood



Welcome Mordraal to the one of the best communities there is



Posts

: 33


Join date

: 2015-04-17


Location

: SomewhereNice



---
Permissions in this forum:
You
cannot
reply to topics in this forum