Info Panel
________________
FO MOD MASTER THREAD
TES MOD MASTER THREAD
________________
________________
November 2017
| Mon | Tue | Wed | Thu | Fri | Sat | Sun |
| --- | --- | --- | --- | --- | --- | --- |
| | | 1 | 2 | 3 | 4 | 5 |
| 6 | 7 | 8 | 9 | 10 | 11 | 12 |
| 13 | 14 | 15 | 16 | 17 | 18 | 19 |
| 20 | 21 | 22 | 23 | 24 | 25 | 26 |
| 27 | 28 | 29 | 30 | | | |
Calendar

What's going on everyone. Been playing Fallout a longtime. Played New Vegas on console forever but just started playing on PC, so much better, and just started modding it. I'm truly impressed by the skill of the modders on this website. Hope to see more in the future. Eventually want to start modding myself once I figure out how to actually do it. One question though. Is there more mods other than the public available and if so how do I actually see those mods?



Posts

: 17


Join date

: 2016-01-25


Location

: Omicron Persei 8



Hello
@Finnbear
, of course here you will see many mods,If you like sweets then -
just need to patience activity and observance of rules,

concerning issue yes other than public, eat very many mods,
this requires status Colonials
Spoiler:
Welcome to the forum.



Posts

: 676


Join date

: 2015-04-16


Age

: 34


Location

: Ukraine Odessa.



Heyo, welcome to GUN, hope you enjoy your stay and good luck with future modding ventures!
_________________
Fajita Ferret here!



Posts

: 51


Join date

: 2015-04-18


Age

: 20


Location

: Earth



@Finnbear
Welcome to Gun! As dusildorf said you do require Colonial to access the the other mods. Just be a good person, make meaningful posts or threads and you'll get there. Be patient, it can take at least a month depending on how active you are and the content of your posts; not necessarily quantity. You don't have to be a writer but try to contribute to the conversations in some way.
Don't hesitate to ask any questions but do check out the FAQ as it will answer quite a few. Once again Welcome to GUN Network!!!
_________________

Banner from
Star's Workshop



Posts

: 835


Join date

: 2014-03-17


Age

: 29


Location

: Seattle, WA



Welcome on GUN
@Finnbear
, if you ever need help with modding, there's a lot of talented modders here that would be happy to help you, don't hesitate to ask for help. Anyway, I hope you have some good times here on GUN, take care

_________________



Posts

: 1339


Join date

: 2016-01-02


Age

: 25


Location

: South of Heaven

Character sheet
Name: Elmos Preisley
Faction: Randall & Associates
Level: 42


Welcome to the community Finnbear ! Hope you wille enjoy it and if you have
some questions don't hesitate to ask in PM and please check the F.A.Q. section to
learn more about the rules and the community.
Peace.



Posts

: 218


Join date

: 2015-12-28


Age

: 17


Location

: In da Hood



Welcome to the community, i hope you feel welcome here




Posts

: 54


Join date

: 2016-01-18



Hello and Welcome to the GUN Community.

Home of amazing mods and people.

Hope you enjoy your stay!
_________________
Rules and Guidelines
FAQ
How to get mod access
Cosplay Corner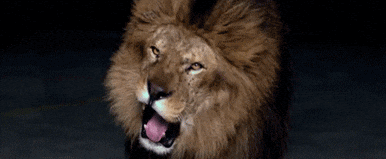 Posts

: 1766


Join date

: 2015-09-23


Age

: 25


Location

: Antwerp

Character sheet
Name: Siegrain
Faction:
Level: 56


---
Permissions in this forum:
You
cannot
reply to topics in this forum