Info Panel
________________
FO MOD MASTER THREAD
TES MOD MASTER THREAD
________________
________________
November 2017
| Mon | Tue | Wed | Thu | Fri | Sat | Sun |
| --- | --- | --- | --- | --- | --- | --- |
| | | 1 | 2 | 3 | 4 | 5 |
| 6 | 7 | 8 | 9 | 10 | 11 | 12 |
| 13 | 14 | 15 | 16 | 17 | 18 | 19 |
| 20 | 21 | 22 | 23 | 24 | 25 | 26 |
| 27 | 28 | 29 | 30 | | | |
Calendar

Hi there,
i'm huzzel and although i've had my go at modelling (well, this is where my DeviantArt profile link was supposed to be),
the lack of UV mapping skills keep me from modding myself.
That said, my modelling skills aren't too great either.
Last edited by huzzel on Sat Jan 23, 2016 9:40 pm; edited 1 time in total (Reason for editing : spelling)
Heya welcome to the community :hellobig:

_________________
"It's not about changing the world. It's about doing our best to leave the world the way it is. It's about respecting the will of others and believing in your own.
BigBoss (MGS4)



Posts

: 307


Join date

: 2015-07-16


Age

: 23


Location

: France



Welcome to GUN, huzzel! Stay active!
_________________



Posts

: 463


Join date

: 2015-06-03


Age

: 18


Location

: Maryland, USA



Welcome to the GUN community huzzel if you have some questions don't hesitate to ask in PM and please check the F.A.Q. section to learn more about the rules.
Peace.



Posts

: 218


Join date

: 2015-12-28


Age

: 17


Location

: In da Hood



Thanks for the warm welcome, but why can't i see some of the....
Nah, just kidding. I actually read the rules *before* joining.
WELCOME TO THE GUNN GROUP IF U NEED ANYTHING JUST HOLLOW OK
_________________
My Achievements:



Posts

: 1159


Join date

: 2015-03-30


Age

: 24


Location

: Top Secret



Well, i'd very much show off the few models i've created, but i guess i'll just wait a few days till i have the clearance.

EDIT: If anyone's desparate enough, the Deviantart link is in my profile.
Well hello aspiring modeler, welcome to our grand community!

You will find a lot of great modders out here who will sure help you out where needed!
_________________
Rules and Guidelines
FAQ
How to get mod access
Cosplay Corner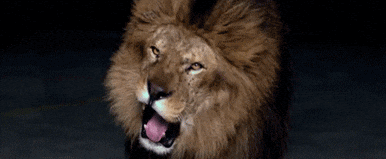 Posts

: 1766


Join date

: 2015-09-23


Age

: 25


Location

: Antwerp

Character sheet
Name: Siegrain
Faction:
Level: 56


Thanks everyone, but i guess i'll have to get accustomed to UV mapping first before i can even think about rigging or (beware) actual modding.
EDIT:
Thought i'd share some of the stuff i did
Spoiler:

Similar topics
---
Permissions in this forum:
You
cannot
reply to topics in this forum