Info Panel
________________
FO MOD MASTER THREAD
TES MOD MASTER THREAD
________________
________________
November 2017
| Mon | Tue | Wed | Thu | Fri | Sat | Sun |
| --- | --- | --- | --- | --- | --- | --- |
| | | 1 | 2 | 3 | 4 | 5 |
| 6 | 7 | 8 | 9 | 10 | 11 | 12 |
| 13 | 14 | 15 | 16 | 17 | 18 | 19 |
| 20 | 21 | 22 | 23 | 24 | 25 | 26 |
| 27 | 28 | 29 | 30 | | | |
Calendar

Hey there everyone,
i'm sorry if there is a thread related to this problem already. i've searched for one, but couldn't find one related to my problem.
i was about to get some mods so i can start my first New Vegas character, but some of them require NVSE
i've downloaded it and put the .exe and .dll files where the author said i should put them but after starting the game there was a strange sound before FNV crashed.
someone any ideas? i'm not sure if using Windows 10 could be the reason it doesn't work as it should
hopefully someone can help me

hm.. good question. do you have the german version of that game or the international version? if i remember right the german version wont work with nvse because the german version is cut ( no gore effects ). the austrian version however should work well because its uncut but also in german.



Posts

: 3158


Join date

: 2014-02-23


Age

: 40


Location

: Germany

Character sheet
Name: Character
Faction:
Level:


now thats a good question of yours. i bought the game yesterday because it was about 70% off in the Steam Winter Sale
i honestly don't know if i got the german version of the game
this may sound stupid but can i check which version i have? and if yes, where?
unfortunately i'm a total newbie at things like this

no problem at all... start the game without mods and see if the game contains gore ( human and creature dismemberment and blood effect ) if that is missing you have the german version.



Posts

: 3158


Join date

: 2014-02-23


Age

: 40


Location

: Germany

Character sheet
Name: Character
Faction:
Level:


since a coyote's head literally exploded after i shoot it i assume i don't have the german version
edit: i went on a little carnage around goodsprings and it seems like that only animals can have blood on their corpes, but humans don't
now im confused
Dosu can you maybe supply some screenshots so we can be sure

and were here to help
_________________
MOD MASTER THREAD
CURRENT BDAYS
FAQ
DA CHATBOX RULEZ
TES MOD MASTER THREAD



Posts

: 2240


Join date

: 2015-06-17


Age

: 16


Location

: Scavenging for parts

Character sheet
Name: Jawa Thief
Faction: Anti stormtrooper fedaration
Level: 15


Last edited by AriZona_RanGer on Sat Jan 02, 2016 2:09 pm; edited 1 time in total
_________________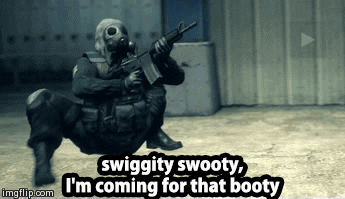 Posts

: 216


Join date

: 2015-01-04


Age

: 22


Location

: The Zone



@"AriZona_RanGer" thank you very much! that's exactly what i needed
and sorry everyone for the late response
i got a little carried away while playing Shogun 2: Total War

nevertheless i am thankful for each and everyone who tried to help me
thank you, thank you very much  
thread can be closed then, since everything works just fine

Similar topics
---
Permissions in this forum:
You
cannot
reply to topics in this forum