Info Panel
________________
FO MOD MASTER THREAD
TES MOD MASTER THREAD
________________
________________
November 2017
| Mon | Tue | Wed | Thu | Fri | Sat | Sun |
| --- | --- | --- | --- | --- | --- | --- |
| | | 1 | 2 | 3 | 4 | 5 |
| 6 | 7 | 8 | 9 | 10 | 11 | 12 |
| 13 | 14 | 15 | 16 | 17 | 18 | 19 |
| 20 | 21 | 22 | 23 | 24 | 25 | 26 |
| 27 | 28 | 29 | 30 | | | |
Calendar

Well, what's there to say really?

I'm new to the forums / website and as of now I am here typing away in attempt to break the ice and let my presence be known to the rest of the community.

I guess I can start with do I have an modding experience? The answer is no. I never made my own mods except for making ENB presets. And I don't really consider that modding the slightest bit. More of a fine tuned touch is a better way to put it.

(Side note) I used to do level design with the source engine at an advanced level. Not that really applies to anything here, but I do know general terminology as far as textures, 3d mapping lingo goes.
I'm willing to learn modding from this prestigious community with a given amount of time and patience. Can't wait to see future FO4 mods next year!

I was born and raised in the US of A and proud of it!

I also enjoy the pleasures of playing guitar, I've been playing for little of a decade, certified shredding for the last 3 years \m/ >_< \m/

(work related) I'm currently working for Brunswick BCGP, basically what I do is build special ops and enforcement boats for law enforcement and special ops teams for the navy and such. < cool job

I'm very artistic at heart and I express my inner creativity in many different ways.

And last but not least, I am currently working on a small fallout mini series called "Dead Vegas" themed by the walking dead. KUDOS to Dragbody for the awesome Daryl Dixon companion And Rick Grimes Race and outfit.

Link to the preview:


Welp, that about wraps er' up. Mod on!



Posts

: 9


Join date

: 2015-11-03



Hello and Welcome to The GUN Community fellow wanderer!
You will find a lot of great mods here made by great modders. Some mods require access to them but to gain that you just have to be active.
Start a discussion, join in a discussion, help a fellow community member or post screenshots.
For more questions you can look at this topic at hand.
http://www.gunetwork.org/faq
_________________
Rules and Guidelines
FAQ
How to get mod access
Cosplay Corner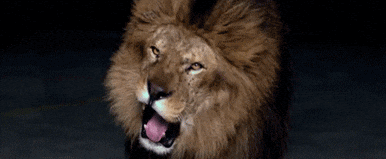 Posts

: 1766


Join date

: 2015-09-23


Age

: 25


Location

: Antwerp

Character sheet
Name: Siegrain
Faction:
Level: 56


Glad to see you're also doing a zombie apocalypse play through of New Vegas
Here's a a couple of screenshots of my current play through with a nuclear winter twist
Correctional Facility Blues:
Surrounded:
_________________



Posts

: 510


Join date

: 2015-08-12


Age

: 19


Location

: Northern Ireland

Character sheet
Name: Cedric Williams
Faction: Minutemen
Level: 70


Hey there! Welcome to the GUNetwork! Have a great time and be sure to make alot of friends. Everyone is welcomed here!



Posts

: 524


Join date

: 2015-03-01


Age

: 26


Location

: New Vegas



Welcome to the community Billy! I had a interview with SAFE Boats once, unfortunately didn't pan out. Would have been cool building their Mark VI.

You'll find people are willing help you learn to mod here but they usually want you to try and self learn a little on your own somewhat first. Most people here use Blender.

You'll enjoy the people here and and when the chatbox unlocks at 30 posts, pop on in!
_________________

Banner from
Star's Workshop



Posts

: 834


Join date

: 2014-03-18


Age

: 29


Location

: Seattle, WA



@"kakashininja1" Nice preset, and sorry for the late replies. I've been on a FO4 binge all weekend and just got home from work
@"Evmeister" Thanks, for the tips and welcome. And I'm taking a break from learning modding due to my FO4 addiction at the moment, lol. However I will be working on the show again soon, and then jump back on the "LURN2MOD" train again after my FO4 binge is over.
@"William Lionheart" @"TheThompsonBoss" Thanks guys!

_________________
-What seems to be the officer Problem?



Posts

: 9


Join date

: 2015-11-03



Welcome to the community bud!



Posts

: 80


Join date

: 2015-10-10


Age

: 21


Location

: Space



Hey man, the video looks great! Remember to cross post it to the fallout video section if you havent already!



Posts

: 211


Join date

: 2015-08-01



Well hello there Billynoggs and welcome to the GUN, enjoy your time here.
_________________



Posts

: 102


Join date

: 2015-02-01


Age

: 25


Location

: Corusant



---
Permissions in this forum:
You
cannot
reply to topics in this forum