Info Panel
________________
FO MOD MASTER THREAD
TES MOD MASTER THREAD
________________
________________
November 2017
| Mon | Tue | Wed | Thu | Fri | Sat | Sun |
| --- | --- | --- | --- | --- | --- | --- |
| | | 1 | 2 | 3 | 4 | 5 |
| 6 | 7 | 8 | 9 | 10 | 11 | 12 |
| 13 | 14 | 15 | 16 | 17 | 18 | 19 |
| 20 | 21 | 22 | 23 | 24 | 25 | 26 |
| 27 | 28 | 29 | 30 | | | |
Calendar

It seems that i have found that mysterious gun network everyone seems to be chattin aboot.
Sup modders, veteran modder here. Ask me anything mod related anytime yall need help with makin sumthin work. Im a handyman of sorts and have been tinkerin with gamebryo on an off for years.
Many people dont actually understand the appeal of modding bethesda games, to them i say - the same reason millions innovate in minecraft everyday, us more tech savvy and creative like minded individuals have found our home in this more complexed world.  and again - private message me if you ever need assistance or mod reccomendations, years of browsing and archiving have made me a database of flowing mod knowledge. So cheers, and long live the underground.
Welcome to the Gunetwork man
Enjoy your stay!
BTW Do you have any released mods?




Posts

: 1116


Join date

: 2014-12-27


Location

: Kentucky



Welcome! I can't wait to see your work!
_________________



Posts

: 463


Join date

: 2015-06-02


Age

: 18


Location

: Maryland, USA



I was a co creator for shadow warfare in fallout 3, and i have also done much tinkering in FNVedit, but i have always been too in love with immersing myself in the world of fallout to really dive deep into content creation. Modding is a commitment and i have a very high standard and appreciation for what i involve myself in, but i havent really reached a level of commitement to really jump into content creation myself all these years. I try to help others as much as possible with troubleshooting, and give feedback bug reports as i am mostly always playing the mods that are created.
Welcome aboard Aidsaids. Great to see another modder on the site. I remember trying out Shadow Warfare and having a blast with it, so keep up the great work and enjoy your time on the site
_________________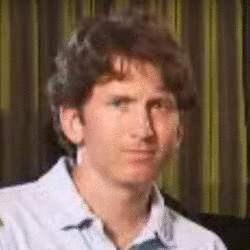 Posts

: 518


Join date

: 2015-07-06


Age

: 19


Location

: Austin, Texas



Welcome to GUNetwork, the Network for Underground Gaming

We're quite happy an experienced modder such as yourself has joined
and I do hope you're going to be one of our active, valuable members.
Should YOU have any questions regarding this site,
feel free to ask me or any other staff members at any time.
Make sure you're accustomed to the links in my signature
See you around



Posts

: 5526


Join date

: 2014-02-23


Age

: 29


Location

: in the forests of the night

Character sheet
Name: Archer Shepard
Faction: Minutemen
Level: 54


The forum theme is superb, kudos.
We don't often get a member that's also a modder.
Welcome to the community and enjoy your stay!
Though please close the door on your way in, it's THE UNDERGROUND, at least I prefer it dark down here
_________________
Rules and Guidelines
FAQ
How to get mod access
Cosplay Corner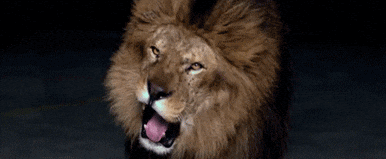 Posts

: 1766


Join date

: 2015-09-23


Age

: 25


Location

: Antwerp

Character sheet
Name: Siegrain
Faction:
Level: 56


welcome to GUN buddy im sure you'll fit right in here have a good time and enjoy making a few friends

_________________
             Download Viking inspired pack here
F.A.Q
-
RULES
-
PROMOTIONS
Mods i have worked on FO4 (Highlights):



Posts

: 3865


Join date

: 2014-08-18


Age

: 23


Location

: Dublin, Ireland

Character sheet
Name: Cain Reaver
Faction: none
Level: 167


Welcome to GUN man. Yes, this forum was quite elusive for me as well. Glad you found us just in time for FO4.
_________________

Check out my latest Youtube Video:



Posts

: 2770


Join date

: 2014-02-23


Age

: 27


Location

: Philadelphia, PA

Character sheet
Name: Nova
Faction: Brotherhood of Steel
Level: 70



Similar topics
---
Permissions in this forum:
You
cannot
reply to topics in this forum