Info Panel
________________
FO MOD MASTER THREAD
TES MOD MASTER THREAD
________________
________________
November 2017
| Mon | Tue | Wed | Thu | Fri | Sat | Sun |
| --- | --- | --- | --- | --- | --- | --- |
| | | 1 | 2 | 3 | 4 | 5 |
| 6 | 7 | 8 | 9 | 10 | 11 | 12 |
| 13 | 14 | 15 | 16 | 17 | 18 | 19 |
| 20 | 21 | 22 | 23 | 24 | 25 | 26 |
| 27 | 28 | 29 | 30 | | | |
Calendar

Hello, all. I've posted a bit here and there, but figured I'd go ahead and make an welcome topic, since from what I've read and seen, GUNetwork is a community.
I've been a fan of Bethesda games for years now, starting with New Vegas. I ended up going backwards into 3, then starting back at the totally different experience that is "Fallout" and "Fallout 2".
I've experimented with modding, creating a bare-bones voiced companion with the GECK. Couldn't even figure out how to get the Companion Wheel to work, since the NV GECK doesn't display errors in scripts. I can only dream to create some of the high quality work I've seen around here. Since I got all my school credits, and am unemployed(for now), this seems like a good time to get as much gaming and modding practice in as I can. I look forward to meeting many here.



Posts

: 72


Join date

: 2015-07-10


Age

: 19


Location

: Indiana



Hey and welcome to GUN. Excited to see what kind of stuff you have to offer to the community. Enjoy your stay
_________________
Writer on the Fallout Intensive Project, which aims to bring the Fallout story to the UK.
Bug Tester, Interior Creator, Designer and Decorator on the Frontier Mod



Posts

: 333


Join date

: 2015-06-20


Age

: 18


Location

: Victoria, Australia

Character sheet
Name: Intern John
Faction: Frontier NCR Regiment
Level: 5


Welcome to GUN! Wubalubadubdub Lash!
_________________



Posts

: 275


Join date

: 2015-08-02


Age

: 19


Location

: Arizona S-Mart Branch



Greetings and welcome to GUN, we hope you enjoy your stay.
_________________
Rules and Guidelines
FAQ
How to get mod access
Cosplay Corner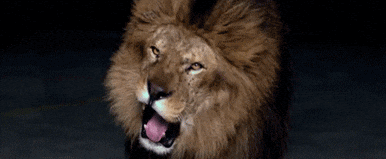 Posts

: 1766


Join date

: 2015-09-23


Age

: 25


Location

: Antwerp

Character sheet
Name: Siegrain
Faction:
Level: 56


Lashmer,

Welcome buddy! I just became a member as well and I definitely think that you're going to enjoy your time here. The mods are amazing and the community is very friendly.



Posts

: 19


Join date

: 2015-10-06


Age

: 27


Location

: primarily DC, New York and Philladelphia




Similar topics
---
Permissions in this forum:
You
cannot
reply to topics in this forum