Info Panel
________________
FO MOD MASTER THREAD
TES MOD MASTER THREAD
________________
________________
November 2017
| Mon | Tue | Wed | Thu | Fri | Sat | Sun |
| --- | --- | --- | --- | --- | --- | --- |
| | | 1 | 2 | 3 | 4 | 5 |
| 6 | 7 | 8 | 9 | 10 | 11 | 12 |
| 13 | 14 | 15 | 16 | 17 | 18 | 19 |
| 20 | 21 | 22 | 23 | 24 | 25 | 26 |
| 27 | 28 | 29 | 30 | | | |
Calendar

Hey guys this is attempt number 2 my name is Eddie or CptXSHOT. I'm redoing this because my first one sounded very cookie cutter and not really personal. So I have been gaming for a while...I think since I was 4 or 5. Now I'm 17. So, I could say I have a few years under my belt....just kidding I still suck. I would consider myself a "Console Gamer" because that's what I have played most of my life. I'm currently in High School almost out only one year left really happy! I'll be honest I have only a slight clue how this forum works i'm still learning so be patient with me XD. You know what I'm going to make subtitles so you can just go to the parts that interest you.
Interests: Well gaming obviously. I also enjoy long walks on the beach....XD. I'm also really interested in Football(American) and I play for my school. I also really like movies my favorite movie as of this year is " Mad Max: Fury Road". My favorite type of music is Rap but I kind of like all types of music. I have to confess something.. I have a bit of addiction...I love skittles. I tasted the rainbow and can't go back.. My favorite game of all time is probably "The Last Of Us". Really like story driven games with rich lore. My favorite game as of now is Fallout:New Vegas. Also I'm pretty out going and really like just talking and meeting new people. Also I love weight training.
Dislikes: I don't really dislike many things..I hate ads on Youtube and Pandora...I also hate when they buffer. I also hate when my PC crashes while I'm playing..not my fault there is so many good mods!
Tips Wanted: If you have any tips for this forum they would be appreciated!!
Also thank you modders and the community who encourage them and give ideas.
Also if any of you want to add me on Steam or PSN just add CptXSHOT and sorry if there are any errors!
I also stream on Twitch sometimes! My twitch is (as you probably guess) CptXSHOT
Guys sorry for the triple post but at the time I didn't know how to edit. Also how do you delete a post? Sorry if I don't respond to PM's yet I haven't reach the post limit yet.
Glad to have joined gunetwork!
(
@DVAted
 I was unaware of the triple post rule and I can't delete my previous posts. Can they please be removed thanks! )
Edit: Triple post merged into one post. ~roflcopter117
Last edited by CptXSHOT on Wed Sep 16, 2015 4:48 am; edited 4 times in total



Posts

: 1


Join date

: 2015-09-13



Welcome to the GUNetwork CptXSHOT. Might I start off by suggesting you delete the last two posts and editing them onto your main post as posting twice or more in a row is generally not allowed here (You wont get banned or anything, but it's still something to keep in mind). Besides that, make sure to read the rules and guildlines if you haven't already and enjoy your stay on the site
_________________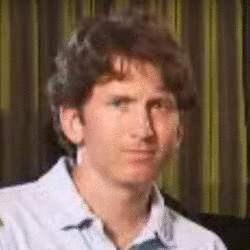 Posts

: 518


Join date

: 2015-07-06


Age

: 19


Location

: Austin, Texas



Hello & welcome CptXSHOT! Think you're gonna like it here, just be mindful of the rules. Have fun!



Posts

: 453


Join date

: 2015-07-07



Hi CptXSHOT, hope you're enjoying the forums so far, I'm sure you'll get a lot out of it




Posts

: 211


Join date

: 2015-08-02



You took your intro above and beyond, broski! I love it! Welcome to the GUNetwork! Enjoy the Hell out of yourself!
\[ T]/
_________________
What is swag? Baby don't gank me, don't gank me, no more...



Posts

: 147


Join date

: 2015-08-27


Location

: Lordran

Character sheet
Name: Daniel "Six" Mercer
Faction: Neutral
Level: 50



Similar topics
---
Permissions in this forum:
You
cannot
reply to topics in this forum