Info Panel
________________
FO MOD MASTER THREAD
TES MOD MASTER THREAD
________________
________________
November 2017
| Mon | Tue | Wed | Thu | Fri | Sat | Sun |
| --- | --- | --- | --- | --- | --- | --- |
| | | 1 | 2 | 3 | 4 | 5 |
| 6 | 7 | 8 | 9 | 10 | 11 | 12 |
| 13 | 14 | 15 | 16 | 17 | 18 | 19 |
| 20 | 21 | 22 | 23 | 24 | 25 | 26 |
| 27 | 28 | 29 | 30 | | | |
Calendar

Hi I would like to introduce myself, but I have a few questions. How does modding work on here? I think I saw that only certain people can access all mods on here, is that correct?

Also, I'm a huge lore nerd, and am a proud owner of a pipboy edition, well WILL be November 10th!



Posts

: 2


Join date

: 2014-05-28



Welcome! Not all mods here are for certain members. There is a public section full of amazing mods for everyone! And you're so lucky, my store doesn't have any more pip boys

_________________



Posts

: 463


Join date

: 2015-06-02


Age

: 18


Location

: Maryland, USA



Hey steve! Yeah some mods can not be accessed until you reach colonial. But oter than that, this community is great and you'll love it! Hope you have fun here.

_________________
"If you cannot do great things, do small things in a great way."



Posts

: 217


Join date

: 2015-07-04


Age

: 19


Location

: New York



Welcome Steve! The mods in the public section are pretty nice though, so don't sweat it. Also, welcome to GUN! The community is very open and welcoming.



Posts

: 157


Join date

: 2015-07-26


Age

: 22


Location

: Pennsylvania



Honestly, the private mods are just the icing on the cake. Don't get me wrong, there are some great ones but they really account for a small portion of the total mods on this site.
Really the best thing about this site is being able to have discussions about whatever you like and more often than not finding people with similar interests.
I don't know about you, but in my non-virtual life these types of topics for conversations can only hold for a couple of minutes before someone basically changes the subject to something they're interested in (which usually bores me to tears).
Anyway, have a look around. See how everything suits you. And we hope to hear more from you soon.
_________________
"The worst thing that could possibly happen to anybody would be to not be used for anything by anybody. Thank you for using me, even though I didn't want to be used by anybody."
-Kurt Vonnegut



Posts

: 363


Join date

: 2015-07-11


Age

: 29



Thanks everyone for the welcome messages



Posts

: 2


Join date

: 2014-05-28



Welcome! I hope you enjoy your stay on the forums!

_________________
Nothing is true. Everything is permitted.



Posts

: 646


Join date

: 2015-06-05


Age

: 20



Welcome, have fun. Enjoy your stay.
_________________
Molon Labe



Posts

: 133


Join date

: 2015-03-26



welcome to gun pal i hope you enjoy yourself and to gain access to the private mods you need to be a colonial/approved member follow this link and read the description of each rank

http://www.gunetwork.org/t6-member-groups?highlight=member+groups
_________________
             Download Viking inspired pack here
F.A.Q
-
RULES
-
PROMOTIONS
Mods i have worked on FO4 (Highlights):



Posts

: 3865


Join date

: 2014-08-18


Age

: 23


Location

: Dublin, Ireland

Character sheet
Name: Cain Reaver
Faction: none
Level: 167


Welcome to the GUN friend I as well am a fallout lore enthusiast. I like the big picture of it all. The entire story they painted and its deep meaning. However as stated before there is much more to this site them mods. The community here is almost like a family... And we welcome you to it. I hope you enjoy your stay here
_________________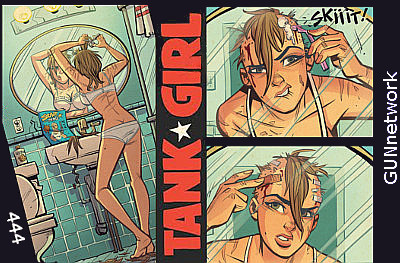 Welcome all! Here is how to GUN! How to Behave, Fit in, Chatbox, Link Mods,
and F.A.Q Now play nice and enjoy the mods! My mods// Boba Fett //Naboo Palace
//
Duke Nukem



Posts

: 796


Join date

: 2014-07-08


Age

: 25


Location

: Location



Welcome great to have you here and as everyone else has said is there are tons of great public mods and community here is very welcoming and nice. Were glad to have you here and for the private mods just be active nice and follow the rules and you'll do great I'll see you in the topics.
_________________



Posts

: 219


Join date

: 2015-06-14


Age

: 20


Location

: Colorado



---
Permissions in this forum:
You
cannot
reply to topics in this forum