Info Panel
________________
FO MOD MASTER THREAD
TES MOD MASTER THREAD
________________
________________
November 2017
| Mon | Tue | Wed | Thu | Fri | Sat | Sun |
| --- | --- | --- | --- | --- | --- | --- |
| | | 1 | 2 | 3 | 4 | 5 |
| 6 | 7 | 8 | 9 | 10 | 11 | 12 |
| 13 | 14 | 15 | 16 | 17 | 18 | 19 |
| 20 | 21 | 22 | 23 | 24 | 25 | 26 |
| 27 | 28 | 29 | 30 | | | |
Calendar

Best Original Trilogy Star Wars movie?
This is the poll that I'd like to call "The Big One". Since it is quite hard to find a Star Wars poll more epic in scale than this! In my opinion all of the films, even the prequels were amazing. But since people tend to divide SW fans on excessive prequel hatred I decided to play it safe and just stick to these 3 films to avoid conflict.
But anyways,
What is your favorite Star Wars film from the Original Trilogy and why?
Is there a certain moment from one of the films in your childhood that you particularly remember?
A famous fight or star-ship battle you were fond of?
Does one specific scene have some of your best memories?
Or any other reason, be sure to comment below!
Hope to see you on December 18th when the saga continues!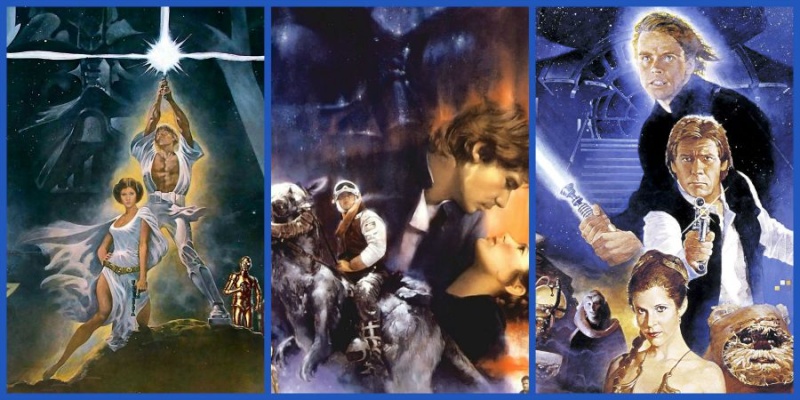 Posts

: 457


Join date

: 2015-06-06


Age

: 22


Location

: Earth



I like A New Hope the most given that it sets the overall mood for the series and shows off the Power of the Empire. I also thought that sneaking around the Deathstar and escaping was pretty cool. My favorite moment was when Obi Wan got past the troopers in Mos Eisly.
_________________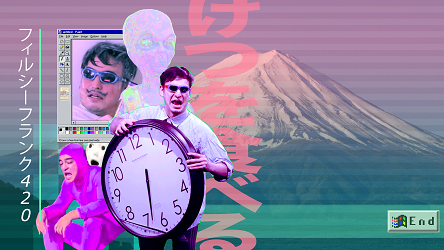 Posts

: 1080


Join date

: 2015-07-13


Age

: 20


Location

: Toronto, Canada

Character sheet
Name:
Faction:
Level:


Empire strikes back. I think A new hope was the worst of the trilogy while also setting the mood right (as Limitlessness said), which doesn't mean i think it was bad but it was definetely the weakest link of the original trilogy.
Empire strikes back though was epic and had the mood already set and showed us the epic battle of Hoth and Darth Vader revealing who he is.

_________________
Intel Core i7 6700k - 4.4GHz
ASUS Z170 gaming pro motherboard
Corsair Vengeance 16GB 3000MHZ DDR4 RAM
EVGA GTX 980 Classified 1.5GHz OC
Samsung 840 pro 120gb SSD
Samsung 840 EVO 500gb SSD
Seagate 1tb HDD
Corsair RM850 PSU
2x ASUS 24" 1080p monitor
1x DELL 27" 1440p monitor



Posts

: 200


Join date

: 2015-06-14


Age

: 26


Location

: Sweden



Return of the Jedi is my personal favorite. It was the climax of the trilogy and lets be honest had the final duel between Luke and Vader.
_________________
2/121st Light-foot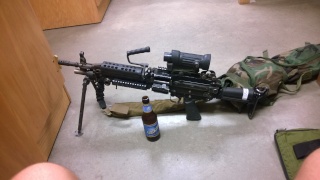 KCCO!



Posts

: 57


Join date

: 2015-07-07


Age

: 23


Location

: Georgia, United States



Empire, hands and feet down. For all of the reasons.

I partly suspect that without Empire, Star Wars would be more of a cult classic along the lines of the Last Starfighter or something like that rather than a massive franchise. New Hope is obviously a classic film but it's a pretty bare-bones adventure flick without much depth. Empire built up the universe in so many ways, really gave the universe that kind of practical depth that has endured. It added murkier characters like Boba Fett and Lando, it gave glimpses into the Imperial military,

Empire has the best character moments, as well. Luke training with Yoda is movie gold and almost every line is extremely quotable. I could watch that film five times in a row and still come back for more. And in terms of childhood memories, Empire has it with the Battle of Hoth. Had me mouth agape as a kid. Friggin AT-AT's, man. The way the speeders are pecking at them, unable to scratch them through conventional tactics but taking them down with novel and daring moves thought up in the moment, it's like a microcosm of the entire rebellion.

Return for me has more memorable individual moments (the space battle sections of Endor are utterly stunning and for me even stand up favourably against action sequences in films that have come out in the last few years), but it also had the some of the dumbest moments in the trilogy. I absolutely hate the filler stuff in Jabba's palace and the Ewoks. Actually, whilst I'm on that topic, if I had a time machine I would go back and convince George Lucas to stick with his original idea of having all that stuff be on Kashyyyk with wookies.
_________________
"For even if you should have stood your ground, he said, yet what ground was it?"
Cormac McCarthy Blood Meridian, or the Evening Redness in the West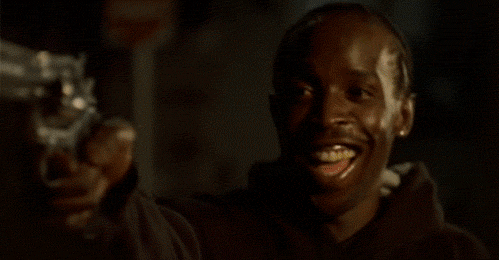 Posts

: 73


Join date

: 2015-06-07



---
Permissions in this forum:
You
cannot
reply to topics in this forum