Info Panel
________________
FO MOD MASTER THREAD
TES MOD MASTER THREAD
________________
________________
November 2017
| Mon | Tue | Wed | Thu | Fri | Sat | Sun |
| --- | --- | --- | --- | --- | --- | --- |
| | | 1 | 2 | 3 | 4 | 5 |
| 6 | 7 | 8 | 9 | 10 | 11 | 12 |
| 13 | 14 | 15 | 16 | 17 | 18 | 19 |
| 20 | 21 | 22 | 23 | 24 | 25 | 26 |
| 27 | 28 | 29 | 30 | | | |
Calendar

Well to start I was doing 3d animation back in 1995, with 3d studio.  Haven't been able to do much since then.  Now I have free time to work on projects I am looking into jumping back in the pool, and my current goal is to be making custom armors and weapons for Fallout 4, and maybe test in New Vegas.  I was thinking with some help from a friend if he actually does what he says and actually does scripting bring a couple quest mods as well.  Bring a bit of the Emerald Guard to Boston for some reason.  According to some old lore that was Seattle/BC commonwealth, and being my home it would be nice to bring that in game.  Primarily though armors and weapons.  I like the mod policy here so I hope to call it home.

Plan: Learn modding more.  Release stuff.  Get constructive feedback.  Mod more.  Sorry for the rambling.  I have this thing that my brain doesn't shut down even for sleep, until pure exhaustion kicks in.  So looking forward to meeting everyone!



Posts

: 8


Join date

: 2015-06-16


Age

: 40


Location

: Everett, Washington, USA



I'm sure you will find that people will enjoy you're creations here and encourage you to mod further. I don't create mods, but I'm always happy to have new ones! Hope you enjoy your time.
Welcome to GUN



Posts

: 141


Join date

: 2015-06-12


Location

: New York



Welcome, and enjoy the site!
_________________
"Sheogorath is already inside each of us. You have already lost."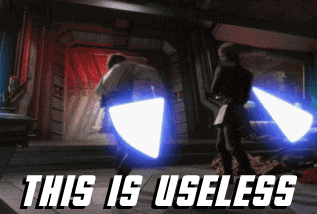 Posts

: 337


Join date

: 2015-05-25


Age

: 99


Location

: the Shivering Isles

Character sheet
Name: the Madgod
Faction: Daedric Princes
Level: 999


Welcome to gun mairuak! Hope you enjoy the community.

_________________
"If you cannot do great things, do small things in a great way."



Posts

: 217


Join date

: 2015-07-04


Age

: 19


Location

: New York



Welcome to GUN, I'm looking forward to seeing some of your mods


_________________
"GROOVY"



Posts

: 23


Join date

: 2015-07-06


Location

: Upper Michigan



Welcome, 2 da cummuint m8 hve gurd tome

_________________
Cheese Pizza is best pizza



Posts

: 222


Join date

: 2015-04-22


Age

: 100


Location

: Louisville KY



We welcome everyone, but especially aspiring modders. Head over to the fallout modding section and you will (hopefully) learn some knowledge




Posts

: 1116


Join date

: 2014-12-27


Location

: Kentucky



Welcome to GUN Mairuak, feel free to PM me or look for me in Chatbox if you ever have any questions about anything and everything GUN and I will help to the best of my abilities. Keep your powder dry and I'll see you down range.
_________________
Development Team: Story Writer/ Director / PR Representative



Posts

: 288


Join date

: 2014-11-12


Age

: 22


Location

: Texas




Similar topics
---
Permissions in this forum:
You
cannot
reply to topics in this forum