Info Panel
________________
FO MOD MASTER THREAD
TES MOD MASTER THREAD
________________
________________
November 2017
| Mon | Tue | Wed | Thu | Fri | Sat | Sun |
| --- | --- | --- | --- | --- | --- | --- |
| | | 1 | 2 | 3 | 4 | 5 |
| 6 | 7 | 8 | 9 | 10 | 11 | 12 |
| 13 | 14 | 15 | 16 | 17 | 18 | 19 |
| 20 | 21 | 22 | 23 | 24 | 25 | 26 |
| 27 | 28 | 29 | 30 | | | |
Calendar

Ok, givin I havent messed with FNV or FO3 in awhile im curious. How many still use Book of Earache and Caliber X and how many use Weapons of the new millenia? BoE at one time was pretty cool but now im starting to reconsider in place of WoM *Weapons of the new millenia*. Im just looking for opinions if I should just put up with BoE and CalX or just go sweet vanilla and go with millenias mod *love the textures!*, Millenia has quite a bit of variation,
On another note, currently what are the MUST HAVE'S in terms of mods lately? Suggestions please



Posts

: 52


Join date

: 2015-05-31


Age

: 30


Location

: NCR Desert (Pre-war)



R.S.A is the best weapon pack ever created! You should try it out!
_________________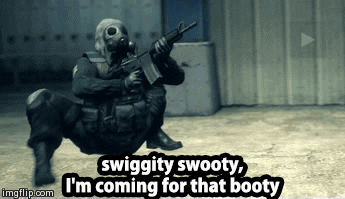 Posts

: 216


Join date

: 2015-01-04


Age

: 22


Location

: The Zone



Must haves? Damn that's hard to decide... there are so many mods I could not live without.
Here are some, but I'm sure I'll forget a ton of necessary mods XD:

-Project Nevada
-Enbseries
-Nevada Skies/Realistic Lighting Overhaul/Project Reality
-Vurt's flora overhaul
-NMC's texture pack
-Wasteland Clothes Overhaul (I think that's the name XD)
-Millenia's Weapons
-Hitmans First Person Animation Overhaul
-Weapon Animation Overhaul (the one that Gopher made an installer for)

I know I'm missing a thousand, but these are the first ones I thought of.



Posts

: 141


Join date

: 2015-06-12


Location

: New York



Ok cool, so im not totally outta date. But doesnt look like BoE and CalX are the standard anymore, It did feel a bit dated when I was testing out my game last night. What about Toon enhancement? I noticed FCO has gotten popularity and seems to be up my alley, but im wondering if there are any mods that enhance the toon graphics to that of skyrims level or is that just the engine skyrim uses?

_________________
Live For Glory, Die for Honor!



Posts

: 52


Join date

: 2015-05-31


Age

: 30


Location

: NCR Desert (Pre-war)




Similar topics
---
Permissions in this forum:
You
cannot
reply to topics in this forum