Info Panel
________________
FO MOD MASTER THREAD
TES MOD MASTER THREAD
________________
________________
November 2017
| Mon | Tue | Wed | Thu | Fri | Sat | Sun |
| --- | --- | --- | --- | --- | --- | --- |
| | | 1 | 2 | 3 | 4 | 5 |
| 6 | 7 | 8 | 9 | 10 | 11 | 12 |
| 13 | 14 | 15 | 16 | 17 | 18 | 19 |
| 20 | 21 | 22 | 23 | 24 | 25 | 26 |
| 27 | 28 | 29 | 30 | | | |
Calendar

Hey all, I've been getting a weird phenomenon where my game is running smoothly one second, then the next, freezes every other frame. This doesn't seem to happen at a particular place or time, but does seem to happen after fast-traveling or waiting/sleeping, and happens instantly, rather than a gradual change.

FalloutNV.esm
DeadMoney.esm
HonestHearts.esm
OldWorldBlues.esm
LonesomeRoad.esm
GunRunnersArsenal.esm
ClassicPack.esm
MercenaryPack.esm
TribalPack.esm
CaravanPack.esm
FCOMaster.esm
SomeguySeries.esm
IWR.esm
Tales from the Burning Sands.esm
MoonQuest.esm
Weapons.of.the.New.Millenia.esm
DragsVGUArmorBase.esm
EarJRAmmoProject.esm
oHUD.esm
FNVToolkit.esm
357retex.esp
FCO - Playable Races.esp
Courier Vests.esp
populatedcasino.esp
CASM.esp
Lonesome Road Crash Fix.esp
LFox Bottle That Water.esp
Weapons.of.the.New.Millenia.Honest.Hearts.Grunt.Patch.esp
DoNotPutScreenshotsOfTheseOnTheNexus.esp
RWD-NV v1.4 [Standard Version].esp
Weapons.of.the.New.Millenia.Leveled.Lists.esp
Sunglasses Shipment.esp
The Weapon Mod Menu.esp
RWD-NV v1.4 [Standard Version] Update+DLC.esp
IWR - Rebuilt.esp
NewVegasBounties.esp
NewVegasBountiesII.esp
Brotherhood and House Alliance.esp
FalloutNVCheatTerminal.esp
DragonskinTacticalOutfit.esp
DragonskinNCRPersonnelWearingOutfits.esp
M1897.esp
MSR556.esp
The Mod Configuration Menu.esp
Weapons.of.the.New.Millenia.Store.LITE.esp
DragonskinBonusPack.esp
TGsArmorCollectionVegas.esp
VestCheatBag.esp
R&S_InnovativeMod.esp
FP gun follows crosshairs.esp
FNV Realistic Wasteland Lighting - ENB Full.esp
pipboy2500_edisleado.esp
GrenadeHotkey.esp
GrenadeHotkey - DeadMoney.esp
Weapon Sound Compilation Vanilla.esp
Weapon Sound Compilation Millenia.esp

I am using Overgrowth ENB, EWIs Big Texture pack, Ojo Bueno, max settings, and my hardware is i5-4670k, GTX 780, and 8GB of Vengeance RAM. My computer is more than enough to handle it and usually has at least 60 frames per second, until the bug/glitch/whatever happens.

EDIT: Fixed after fooling around with loading different mods. Apparently, it was a mod that improved the quality of far-off LOD terrain. Disabling that fixed the problem.



Posts

: 143


Join date

: 2015-05-15


Age

: 22


Location

: California



hav u tried turning ur pc on and off yet shood fix it
Hah.

On a serious note, well done for figuring out the problem. Nothing like a self-victory when facing an issue.
_________________
I wrote:"If we're all going to die, what's the point in living?"
Spoiler:



Posts

: 257


Join date

: 2015-04-16


Location

: The Batcave.



Sounds to me like you need to turn off the auto save feature. Auto save will save your game after fast-traveling or waiting/sleeping and entering a new cell. My suggestion is to turn it off which if you don't know how, while in game push Esc -> Settings -> gameplay, there you will find "save on Rest, travel, and so on. Turn them all off. Then go and get CASM the mod that saves for you but smoothly(most the time) and conveniently(most the time).
http://www.nexusmods.com/newvegas/mods/36730/?
        <--- CasmNV
http://www.nexusmods.com/newvegas/mods/45652/?
        <---CASM with MCM (Recommended if you use MCM which every modder should by now)
I hope this fixes your performance drops and if it doesnt, let me know and I'll see what else I can think of.
Edit: Disregard the above I did not notice you had fixed this. Good job but if you arent doing what I said above then I suggest you do because it makes a big difference in gameplay.
_________________
Check out my youtube channel and support me with a sub ---->
https://www.youtube.com/channel/UCMgUwyvq7nUEL1Bu7oMwItQ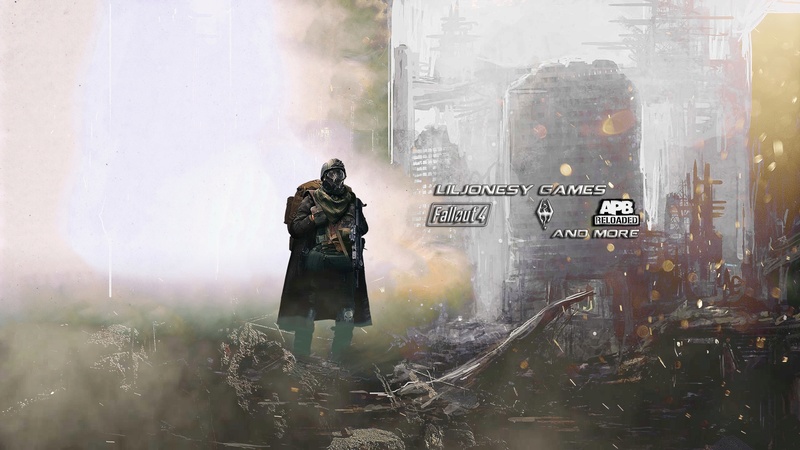 My Achievements:



Posts

: 366


Join date

: 2014-09-15


Age

: 20


Location

: United States



---
Permissions in this forum:
You
cannot
reply to topics in this forum