Info Panel
________________
FO MOD MASTER THREAD
TES MOD MASTER THREAD
________________
________________
November 2017
| Mon | Tue | Wed | Thu | Fri | Sat | Sun |
| --- | --- | --- | --- | --- | --- | --- |
| | | 1 | 2 | 3 | 4 | 5 |
| 6 | 7 | 8 | 9 | 10 | 11 | 12 |
| 13 | 14 | 15 | 16 | 17 | 18 | 19 |
| 20 | 21 | 22 | 23 | 24 | 25 | 26 |
| 27 | 28 | 29 | 30 | | | |
Calendar

Hey guys! :hellobig: . So, I saw that it would help if I introduce myself to you guys and decided to right a little introduction of myself, didn't know if this section of the forums is where this belongs so if it shouldn't be in this section I'm very sorry. So, there isn't a lot of things that I think you guys need to know. I have an average life like most of you guys. I guess I should start with the basics, right? Well my name's Luke but on the internet I go by Deathmorge326 or Striker326 you guys can choose what ever name  you like the most

. I live on the little, sunny and over-populated Malta which some of you history people might know as the Nurse of the Mediterranean (I love history) that is located in the Mediterranean just under Sicily. Some of my hobbies are; Watching Brooklyn Nine-Nine, watching FunHaus, RoosterTeeth, Achievement Hunters and Penguinz0. Like most of you guys I like the Fallout Franchise a lot
. But I have yet to play the games that started it all.  Anyway I think that pretty much sums it up. If you guys want to know anything else just PM or something

. Hope we can be friends!



Posts

: 14


Join date

: 2014-08-14



Hey Luke! Welcome to GUN
Enjoy your stay!
_________________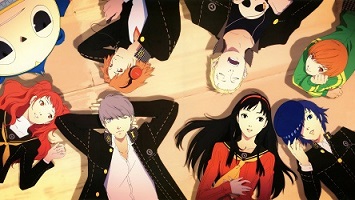 Posts

: 246


Join date

: 2015-05-02



I think this is supposed to be in the
welcome section
.  But regardless, welcome to the forum and enjoy your stay!




Posts

: 48


Join date

: 2015-04-19



Hey man welcome to GUN! Hope you enjoy your stay here man
_________________

Check out my latest Youtube Video:



Posts

: 2770


Join date

: 2014-02-24


Age

: 27


Location

: Philadelphia, PA

Character sheet
Name: Nova
Faction: Brotherhood of Steel
Level: 70


Welcome Luke, I hope you enjoy the sweet mods and the most awesome and excellent, helpful and the best community out there. If you have questions etc, don't be afraid to ask someone, more helpful people here than you can shake a stick at.
Stay awesome dude!
_________________
:hellobig:
I spend my time watching youtube, playing mods for Fallout 3 and NV as well as Skyrim.
I also spend my time living and breathing, and drinking that sweet glass of life.
I write poetry, lots of it, check out my dA if that's your thing.



Posts

: 164


Join date

: 2014-08-01


Age

: 26


Location

: Ash lands



Thanks for the warm welcome
. Regarding the forum section, can a mod or someone change the sections if it's not much of a hassle?



Posts

: 14


Join date

: 2014-08-14




Similar topics
---
Permissions in this forum:
You
cannot
reply to topics in this forum