Info Panel
________________
FO MOD MASTER THREAD
TES MOD MASTER THREAD
________________
________________
November 2017
| Mon | Tue | Wed | Thu | Fri | Sat | Sun |
| --- | --- | --- | --- | --- | --- | --- |
| | | 1 | 2 | 3 | 4 | 5 |
| 6 | 7 | 8 | 9 | 10 | 11 | 12 |
| 13 | 14 | 15 | 16 | 17 | 18 | 19 |
| 20 | 21 | 22 | 23 | 24 | 25 | 26 |
| 27 | 28 | 29 | 30 | | | |
Calendar

ok so on any web site their are around 100 or more topics comparing fallout 3 and new vegas but i want your opinions on just the maps ok so in my opinion fallout 3 was HUGE i mean huge it took me up to 4 hours to cross the capital wasteland from corner to corner with fighting the enemy's its 6 if i stop to search buildings but fallout new vegas 2 hours for me to cross with fighting 3 if i stop to search and back to 2 if i go the quick way down the I15  and theres the ground its self fallout new vegas was ment to be in the Mojave which is a huge dersert and vegas its self is one hell of a city but in the game the ground is a gray mud and the city a tiny shell but fallout 3 a rocky muddy surface and the city is huge and ive had that game for 3 years on the 360 i still havent seen some places in the city so i think the new vegas map was just rushed and could have been better
what do you all think here on the VGU
oh and the pipboys them selfs show the maps and how the screen of the pipboy fallout 3 u can go almost anywhere on the map its all been used
but falllout nv there is large unused areas
Last edited by overwatch029 on Mon Apr 13, 2015 10:02 am; edited 1 time in total



Posts

: 328


Join date

: 2014-10-02



Fallout 3 Map is fun to explore and mostly I stay away from the big building because you know it's scary and would shit bricks from feral ghoul suprise butt secks or other element of suprise. And fallout new vegas it's okay but not as good as fallout 3. lel
_________________
*Drink Tea Angrily*



Posts

: 20


Join date

: 2015-04-12


Age

: 20


Location

: Legolas Lego Land



Fo3's map feels bigger, but a lot of the locations there are pretty simple, and there is lots of buildings you cannot enter. While in FNV, i think you can enter all of the vanilla buildings? So there really aint no empty props.

But, for size, fo3 would win, I think.
For content, fnv would win, maybe.

I mean, if obsidian had gotten more time from beth I'm sure they would have filled up more of the empty spaces..

_________________
ᅚᅚᅚ



Posts

: 374


Join date

: 2015-04-04



I would like to see more of the unused part of the new vegas map filled. Was hoping DLC's would come and utilize the unused part of the map. Some mods do this but not a lot of them.
Fallout 3 bigger map, new vegas you are confined. I always hated that.

_________________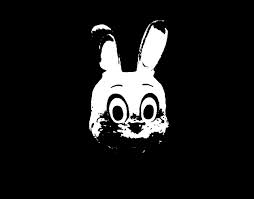 Posts

: 852


Join date

: 2014-02-25


Age

: 38


Location

: Behind You...

Character sheet
Name: Character
Faction:
Level:


i like fallout new vegas map Shiloh DS - Colored Map and Icons mod

_________________
"I will fight until my enemies without giving up before his eyes; nothing and no one can stop me because they are the great Prince of sayan. I represent the lineage of Sayan! "



Posts

: 413


Join date

: 2015-04-26


Age

: 19


Location

: Italy



FO3 had a great map for exploration and diversity. HOWEVER, there was little to no reason to go outside of the metro area other than a couple of side quests. (There are mods that add quests out there though).

FNV had a great map for well RPG progression, even though it was relatively bland. But mostly what makes the FNV map so great is the potential for utilizing mods. It's soooooo much easier to find a space to add mods in FNV.
_________________
"The worst thing that could possibly happen to anybody would be to not be used for anything by anybody. Thank you for using me, even though I didn't want to be used by anybody."
-Kurt Vonnegut



Posts

: 363


Join date

: 2015-07-11


Age

: 29



For the little I played Fallout 3 (I got to the three dog quests) I loved the map. I also feel that the locations were more fitting of the Fallout theme. There were only a couple of really cool places in the Mojave like Helios and Hover Dam. Those places too felt kinda bland. GREAT for mods. If only there was a balance.
_________________



Posts

: 63


Join date

: 2015-07-31


Age

: 20



---
Permissions in this forum:
You
cannot
reply to topics in this forum