Info Panel
________________
FO MOD MASTER THREAD
TES MOD MASTER THREAD
________________
________________
November 2017
| Mon | Tue | Wed | Thu | Fri | Sat | Sun |
| --- | --- | --- | --- | --- | --- | --- |
| | | 1 | 2 | 3 | 4 | 5 |
| 6 | 7 | 8 | 9 | 10 | 11 | 12 |
| 13 | 14 | 15 | 16 | 17 | 18 | 19 |
| 20 | 21 | 22 | 23 | 24 | 25 | 26 |
| 27 | 28 | 29 | 30 | | | |
Calendar

This Tale of Two Wastelands mod distributes the Courier's Stash packs around the wasteland and disables them being given to you from the start. Play the game if you want to find them, or click on the spoiler section below to find where everything is.
Spoiler:


The Tribal Pack is on the body of a dead raider lying in the puddle of water in the road below Vault 101.

The Caravan Pack is on a dead caravan guard inside the cage at Springvale Elementary.

The Mercenary Pack is on a dead mercenary located inside the Pulwalski Personal Protection Chamber that's between you and the mutants when you emerge from the Chevy Chase metro on your way to GNR.

The Classic Pack is in the trunk of the Wrecked Highwayman.

DO NOT use the TTWStashPackOptions.esp with this mod or things will get weird.
You can download it here:
http://taleoftwowastelands.com/content/couriers-stash-pack-distribution



Posts

: 39


Join date

: 2014-04-14


Age

: 34


Location

: Pittsburgh



The entire contents of a pack are stashed in containers that make sense. None of the items appear outside those containers.



Posts

: 39


Join date

: 2014-04-14


Age

: 34


Location

: Pittsburgh



Thats awesome i was getting angry getting those stuff in the begininng it makes it easy and i dont like easy games i like tough ones.



Posts

: 2554


Join date

: 2014-04-30


Age

: 27


Location

: Bulgaria

Character sheet
Name: Levski
Faction: Bulgaria
Level: 79


Very nice! I concur with bordbred, when you get all the items instantly it breaks immersion. You walk out of Vault 101 and poof you get all these items from no where and it didn't fit with the story and character building. So Thanks!
_________________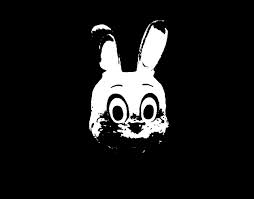 Posts

: 852


Join date

: 2014-02-24


Age

: 38


Location

: Behind You...

Character sheet
Name: Character
Faction:
Level:



Similar topics
---
Permissions in this forum:
You
cannot
reply to topics in this forum