Info Panel
________________
FO MOD MASTER THREAD
TES MOD MASTER THREAD
________________
________________
November 2017
| Mon | Tue | Wed | Thu | Fri | Sat | Sun |
| --- | --- | --- | --- | --- | --- | --- |
| | | 1 | 2 | 3 | 4 | 5 |
| 6 | 7 | 8 | 9 | 10 | 11 | 12 |
| 13 | 14 | 15 | 16 | 17 | 18 | 19 |
| 20 | 21 | 22 | 23 | 24 | 25 | 26 |
| 27 | 28 | 29 | 30 | | | |
Calendar

Hey Guys, fairly new to this community, but have been thinking about Fallout New Vegas a lot recently since I joined. Also a forewarning, I can be very wordy when it comes to things I really like...

So anyway, I was thinking about the various DLCs of F:NV when posting in another thread on this forum when the thought came to me...of all the dlcs I probably hear the least about Honest Hearts and it is probably my favorite of all the DLCs. So it got me thinking as to what people actually think about it. I rarely hear about it so I don't know if opinions are most good or bad. So what do y'all think about this DLC?

As mentioned above I really loved it. I don't think it is ground-breakingly amazing; but what it presented, the setting, and it potentials made it number one in my books. In contrast to New Vegas, Zion Valley wasn't hugely populated and there were quite a bit of ruins that were actually ruins. I got more of a sense of people trying to rebuild rather then people trying to sustain the old world which I love in post-apocalyptic settings. I also just found Zion Valley to generally look nice and have a fair amount of detail...the scenery of New Vegas and Old World Blues got old really fast for me personally.

Another thing I found particularly nice about the dlc were the characters in it. Follows-Chalk is still one of my favorite companions and the main characters, Joshua and Daniel were very interesting...especially Joshua. His ties with the legion and his presentation in the DLC make him one of the most interesting NPCs to me.

However, the DLC wasn't perfect, I found that there didn't seem to be much to do in the world space. Furthermore, I feel like a world space like that could easily have had some post-end activities/content to do that just wasn't present, a missed opportunity. Finally, while I honestly would never expect it...I feel like a Caesar focused quest line with you actually working with the white-legs could have been really cool.



Posts

: 16


Join date

: 2015-02-01


Age

: 22


Location

: Iowa



While Honest Hearts wasn't my favorite DLC, I still really enjoyed it. It was fun and a nice change from the standard feel and atmosphere of New Vegas. I loved Zion and it was my favorite worldspace of any dlc. I just think that it was too small and didn't have enough to it. There should have been more, interesting and fulfilling side quests and a better, lengthier main quest that went more in depth of the situation in zion and allowed the player to do more in the world space.



Posts

: 195


Join date

: 2014-12-10


Age

: 19


Location

: Rhode Island



I think Honest Hearts was a decent DLC. But the only reason I like it is that you actually get to meet multiple human beings that aren't trying to kill you. I mean in Dead Money it just felt like ghost people everyone. Old World Blue the only people there are lobotomized. In Lonesome Road the only person is Ulysses. This is in my opinion, but Honest Hearts is a decent DLC.



Posts

: 195


Join date

: 2014-05-26


Age

: 22


Location

: United States



I liked it but had alot of troubles with bugs and crashes and had to install a bug fix patch to correct stuff so i could actually finish it.



Posts

: 106


Join date

: 2015-01-10


Location

: Michigan USA



Honestly (see what I did there?), the best part of the DLC was the setting and actually meeting the Burned Man for the first time. It wasn't as amazing as Old World Blues but it was a nice change of scenery.



Posts

: 395


Join date

: 2015-02-04


Age

: 22


Location

: A Place To Stand



I feel like there should have been a bit more to do and that you should have been able to travel to the great salt lake and actually see the caravans and savage tribals along the way.



Posts

: 42


Join date

: 2014-11-02


Age

: 24


Location

: NYC



Definitely better than Dead Money, a little bit better than Old World Blues, but not as good as Lonesome Road. When I wasn't as big a gamer and just picked up a game and would play it, I wondered about the Burned Man (I didn't know New Vegas DLC existed). That was years ago, but I feel Obsidian made Josh Graham the most interesting NPC in the 3D games.



Posts

: 1116


Join date

: 2014-12-27


Location

: Kentucky



I did and still do enjoy Honest Hearts. My only issues with the story is it could have been more. You are traveling with a caravan yet it jumps right to arriving in New Caanan. Would have liked to have done more while traveling. Then the war against the white legs was not as big as I would have liked seemed to easy (Although I may just be spoiled by the Someguy series) just Salt Upon Wounds supposed to be a bad ass warrior and he turns out to be just a punk. I would have liked to be able to fight and wipe out White Leg camps and boss like NPC'S. Also would have liked to have more to do and explore. It just felt short changed. But still like the setting, and enjoyed The Burned man mythos and back story. Great new characters. A DLC I play over and over.
_________________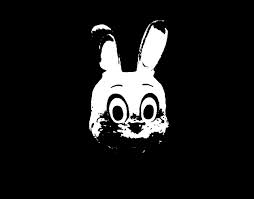 Posts

: 850


Join date

: 2014-02-24


Age

: 38


Location

: Behind You...

Character sheet
Name: Character
Faction:
Level:


i really didnt like the quests or most of the NPCs from this DLC (except for Joshua Graham obviously), and i always feel like i play through it without any feelings really. However, it does introduce two of my favorite vanilla pieces of equipment, the Desert Ranger armor and the Survivalist Rifle. I used to use them every single playthrough.

But, i did like the survivalist journals and how it kinda has alittle bit of the killer plant vault dwellers, which i thought was a cool connection story. I like playing through it, but like i said.. aside from the items, i neither love nor hate this DLC but i always play it

_________________
Just a simple man trying to make my way across the universe



Posts

: 130


Join date

: 2014-08-02


Age

: 25


Location

: West Virginia



I feel like the majority of issues is size and scope...there wasn't enough to do which I must agree with you all on. Another big thing I liked about the DLC was the tribal focus and these tribes weren't themed like the main game to my relief. This is probably just me, but this DLC seemed the most "real" or plausible of them all which is always nice in my books.



Posts

: 16


Join date

: 2015-02-01


Age

: 22


Location

: Iowa




Similar topics
---
Permissions in this forum:
You
cannot
reply to topics in this forum