Info Panel
________________
FO MOD MASTER THREAD
TES MOD MASTER THREAD
________________
________________
November 2017
| Mon | Tue | Wed | Thu | Fri | Sat | Sun |
| --- | --- | --- | --- | --- | --- | --- |
| | | 1 | 2 | 3 | 4 | 5 |
| 6 | 7 | 8 | 9 | 10 | 11 | 12 |
| 13 | 14 | 15 | 16 | 17 | 18 | 19 |
| 20 | 21 | 22 | 23 | 24 | 25 | 26 |
| 27 | 28 | 29 | 30 | | | |
Calendar

So mothership zeta was wacky and fun, but i felt it simply did not fit into the fallout theme what so ever, i much preferred the new vegas approach of only seeing aliens if you took a perk like wacky wasteland, i like the idea of them existing in the fallout universe but not being as involved as they were in MZ, what's all your opinions?
_________________
Banner and Avatar made by Star - ''
Star's Workshop
''
"If you can't blow them away with your brilliance, Baffle them with your bullshit."



Posts

: 571


Join date

: 2017-06-02


Age

: 17


Location

: Land of the Brave

Character sheet
Name: Kaiser Atlas
Faction: No gods, no masters.
Level: My Own


I think that their existence is certainly possible in the Fallout universe, and I din't find Mothership Zeta totally egregious. My only real issue is that it raises more issues than it actually answers. Why are they there, why kidnap humans, why do it for hundreds of years?
Of course, the real answer is that there is no reason, and it's all a big 1950's style alien quest with a kidnapped hero battling the alien hoardes to save the earth, and all of humanity. Issue is, like I said, we don't know why the aliens are there.
The fact they exist makes sense, Fallout is an amalgamation of 1950's US culture, so it makes perfect sense. Mothership Zeta felt a little overkill. I like the idea of Aliens as random encounters or something along those lines. Giving them too big of a role raises too many questions, frankly, questions that aren't worth raising. Let them be a silly enemy and an opportunity to pick up a weird super gun.

So yeah, they definitely work, just in smaller doses.
_________________
Muwahahahahahahaha!!!
What do you mean evil laugh!? This is how I always laugh!
Bow Down:



Posts

: 507


Join date

: 2015-04-09


Age

: 21


Location

: Manchester, England, UK

Character sheet
Name: Booker
Faction: The highest bidder
Level: 21


I kinda liked Mothership Zeta. Exploring the alien mothership was fun at the very least. As far as aliens go I think they can fit in Fallout, with easter egg crash sites to loot a sweet ray gun or something like Wild Wasteland does them justice imo.





Posts

: 199


Join date

: 2014-10-28


Age

: 21


Location

: Florida



I'm currently playing fallout 2 and it gets pretty wacky at times. I think as long as you take Mothership Zeta for what it was it fits. Mothership Zeta was a wacky story that was fun to play and rather unique especially given everything else Bethesda did in fallout 3. Do i think the Mothership zeta events mentioned in the DLC are cannon, not really, but it sure was fun.



Posts

: 281


Join date

: 2014-04-04


Age

: 25


Location

: North Carolina, United States



Mothership Zeta wasn't any fun for me at all. At the end of the DLC, I always felt so disappointed I wanted to quit playing my character and go play another game. It's the main reason a lot of the time I just skip it.

That being said, no. Aliens do not fit in Fallout, at least not entire questlines or expansions dedicated to them. I enjoyed the easter eggs within the game like the crashed UFOs and the Alien blaster, but I'm so dissatisfied when I have my own spaceship and have no reason to ever return to Earth, even when I have quests to complete. You don't even have options to discuss it with NPCs or whatever, and the whole DLC just feels so insignificant and irrelevant that it actually puts me off the game.

Bethesda making aliens canon is quite possibly the most absurd decision they've ever made. Having MZ be a dream or something would at least allow me to still be immersed in the game, but unfortunately, the Lone Wanderer has a fucking spaceship CANONICALLY. Just think about that. Some Vault Dweller teen that helped the BoS HAS A FUCKING SPACESHIP. So no, aliens do not have much of a place in Fallout apart from the occasional easter egg.



Posts

: 1015


Join date

: 2016-12-16


Location

: Dreamscape

Character sheet
Name: Corvo
Faction:
Level: Colonial


Aliens have always been apart of Fallout. They were part of the original games, just never in the scope of the Mothership Zeta DLC. I like the idea of my character going on a unique adventure off world and with other mods adding to the further adventures of my character collecting unique items from those adventures. With Mods adding Star Wars items like light sabers and Jedi or even Riddick to the game it makes Mothership Zeta fit even more to other life out there. In my opinion it fits in the crazy 50's sci fi theme of Fallout as much as evil mad scientist brains and evil computers do to the game.

_________________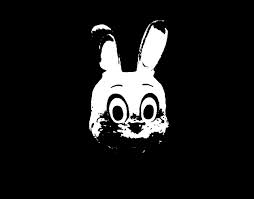 Posts

: 850


Join date

: 2014-02-24


Age

: 38


Location

: Behind You...

Character sheet
Name: Character
Faction:
Level:


I definitely think they fit in the Fallout franchise, I mean they always exist in the fallout series. But I hope they only appear in the game as easter eggs because this is a post-apocalyptic game, not a sci fi games like Mass Effect. But when I install some Star Wars Mods I always like to download mods like Alien Hunter Quest by salvadorc17 and Dark Marcus on the Nexus



Posts

: 27


Join date

: 2015-08-10


Location

: Chicago



@Hoppyhead
in defense of my question though as much as i agree with you is: Mods are player choice i'm more talking vanilla gameplay, and if it fits the developers and communities view of fallout as a post apocalyptic game, in that sense i would prefer them as easter eggs, but hey if they add an alien planet, then fuck yes i'd be up for playing it
_________________
Banner and Avatar made by Star - ''
Star's Workshop
''
"If you can't blow them away with your brilliance, Baffle them with your bullshit."



Posts

: 571


Join date

: 2017-06-02


Age

: 17


Location

: Land of the Brave

Character sheet
Name: Kaiser Atlas
Faction: No gods, no masters.
Level: My Own


---
Permissions in this forum:
You
cannot
reply to topics in this forum