Info Panel
________________
FO MOD MASTER THREAD
TES MOD MASTER THREAD
________________
________________
November 2017
| Mon | Tue | Wed | Thu | Fri | Sat | Sun |
| --- | --- | --- | --- | --- | --- | --- |
| | | 1 | 2 | 3 | 4 | 5 |
| 6 | 7 | 8 | 9 | 10 | 11 | 12 |
| 13 | 14 | 15 | 16 | 17 | 18 | 19 |
| 20 | 21 | 22 | 23 | 24 | 25 | 26 |
| 27 | 28 | 29 | 30 | | | |
Calendar

So even though I cannot really play Fallout 4 right now until I make some major adjustments to my load order or buy some more Ram I still actively follow the nexus.
On the main page I saw this pretty cool image of a vampire Neddie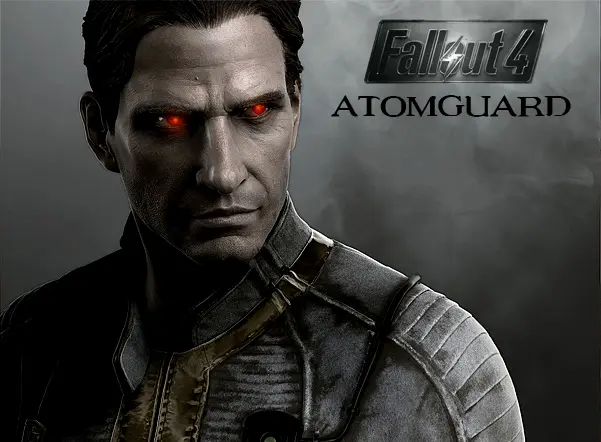 Yeah I think that just says enough.
So its a dawnguard insprired Fallout 4 quest mod that lets you choose between Children of Atom or slightly darker Vampire Children of Atom.
Sounds absolutely wonderfull to me.
I think that by the time I go and actively play Fallout 4 for the mods I have quite the list at that point.
Since I stopped Maxwell's world had been released.
The dudes behind Fusion city made another crazy quest mod.
And there is this murder house called "50 ways to die at neds" or something like that
Here's the trailer for that one mod and I kind of hope someone will give their thoughts on it.
https://www.youtube.com/watch?v=Nxnmo9xeTjI

_________________
"You're never too young to have a Vietnam flashback"

-Julius Caesar



Posts

: 216


Join date

: 2015-11-01


Age

: 18


Location

: The Netherlands

Character sheet
Name: How does this work
Faction: I don't get it
Level:


I have saw videos for this mod, including a character called "the last dwemer". It actually looks pretty damn cool, and I can't wait to play. I've got the mutant super powers mod on at the moment, so I'm thinking it might be the perfect mod for a weird super natural fallout setting.
_________________
Muwahahahahahahaha!!!
What do you mean evil laugh!? This is how I always laugh!
Bow Down:



Posts

: 510


Join date

: 2015-04-09


Age

: 21


Location

: Manchester, England, UK

Character sheet
Name: Booker
Faction: The highest bidder
Level: 21


Real vampires in fallout? That could be interesting. Atomic vampires might be even cooler. 30 days of night vampires that attack your settlements and slaughter everyone without defenses would be even better. The chance of your companions getting infected and turning on you, you have to cure them with a time limit or they turn forever and run away and periodically ambush you in your travels but you just... cant... pull the trigger on them. That would be awsome.



Posts

: 224


Join date

: 2017-07-30


Age

: 44


Location

: Philadelphia



@tuxek
Saw it this morning myself and it looks very interesting. I'd definitely try it out.
_________________
Rules and Guidelines
FAQ
How to get mod access
Cosplay Corner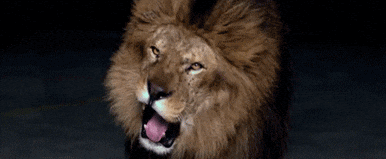 Posts

: 1766


Join date

: 2015-09-23


Age

: 25


Location

: Antwerp

Character sheet
Name: Siegrain
Faction:
Level: 56


i had this mod in my fallout 4 xbox one game, but then took it out, i kinda looked around in the game. i traveled to the normal children of atom, the map markers are in the same area for when you try and travel to far harbor. i didn't play to much into the mod, and then took it out to make some more mod space on my xbox one. the castle for the normal chidren of atom faction is pretty large, and easy to get lost in, but looked awesome though.



Posts

: 177


Join date

: 2016-08-28


Location

: morehead, ky

Character sheet
Name: Character
Faction:
Level:


I have to admit that I have never played Skyrim. One at a friends house just for laughs. But this mod looks great, and makes me feel like playing Skytim may be a good idea. There seems to be a great demonic influence in the mod, which may feel a little strange in a Fallout set game, but I would give it a try. I am not familiar with the plot of Dawngaurd though. If anyone has played this mod all the way through, would you recommend it? Does the lore make sense in the mod. I am sort of a strict follower of realistic lore for fallout mods.



Posts

: 314


Join date

: 2015-05-14


Age

: 97


Location

: I'm not that old, I wish I was.

Character sheet
Name: Pvt. Cooper
Faction: New California Republic
Level: 4


This looks to be a really fun, interesting mod. I am looking forward to its development and maybe try it out!



Posts

: 165


Join date

: 2016-08-15


Age

: 27


Location

: North East USA

Character sheet
Name: Character
Faction: Republic of Dave
Level: 31



Similar topics
---
Permissions in this forum:
You
cannot
reply to topics in this forum