Info Panel
________________
FO MOD MASTER THREAD
TES MOD MASTER THREAD
________________
________________
November 2017
| Mon | Tue | Wed | Thu | Fri | Sat | Sun |
| --- | --- | --- | --- | --- | --- | --- |
| | | 1 | 2 | 3 | 4 | 5 |
| 6 | 7 | 8 | 9 | 10 | 11 | 12 |
| 13 | 14 | 15 | 16 | 17 | 18 | 19 |
| 20 | 21 | 22 | 23 | 24 | 25 | 26 |
| 27 | 28 | 29 | 30 | | | |
Calendar

My fascination with these cool weapons started when I first played New Vegas (around 2012). A friend mentioned to me that a few weapons had unique variants and I was quite intrigued. I ended up going on Youtube to watch tutorials on how to find these guns and... well I sort of developed an unhealthy obsession which required me to search the ends of the Earth( or game) to collect the guns. Those were dark day lol. Now comes the part where I ask the community on how they feel about unique weapons. Do you like finding all the weapons for your own personal collection? Maybe only the ones that are more powerful than the base game variant? Perhaps some of you just could care less? What is your favorite gun? Your least favorite? I want to see how you feel about the little beauties


_________________
"Time and tide waits for no man" - Geoffrey Chaucer



Posts

: 140


Join date

: 2016-08-25


Age

: 19


Location

: Beyond the Sea

Character sheet
Name: I'll think of one later
Faction: Uh, myself?
Level: Level? I don't need no stinking level!


i love unique weapons they trigger my hoarder instinct, Pew Pew is an example, i tracked down every single damn sunset star cap i needed for that laser pistol, The one Unique i don't actually like is the unique .45 auto pistol, it's been shortened and i don't like that, snub noses are stupid in my opinion
_________________
Banner and Avatar made by Star - ''
Star's Workshop
''
"If you can't blow them away with your brilliance, Baffle them with your bullshit."



Posts

: 576


Join date

: 2017-06-02


Age

: 17


Location

: Land of the Brave

Character sheet
Name: Kaiser Atlas
Faction: No gods, no masters.
Level: My Own


@Kaiser Atlas
Hmm, you don't like 'A Light Shining in the Darkness'? Interesting, but understandable. Guns like the Survivalist's Rifle, Dinner Bell, and the YCS 186 are my go to weapons since the pack such a punch


_________________
"Time and tide waits for no man" - Geoffrey Chaucer



Posts

: 140


Join date

: 2016-08-25


Age

: 19


Location

: Beyond the Sea

Character sheet
Name: I'll think of one later
Faction: Uh, myself?
Level: Level? I don't need no stinking level!


'Li'l Devil' is my fav unique sidearm, This Machine for primary and finally Thump-Thump for when things get crowdy. And finally the Bozar just because of its class.

I didn't like the unique Varmint Rifle very much out of all of them, of all the weapons to get a unique variant its one for the crappy starter rifle you get in Goodsprings rofl.



Posts

: 199


Join date

: 2014-10-28


Age

: 21


Location

: Florida



For as many uniques as there in the game, I never used any of them. I never even found This Machine. That one I think I would have used though if I came across it. I always adsded in custom mesh and stuff so I mainly stuck to using those. Some of the uniques I changed to custom meshes to try and make them more unique. In the end though, I`m running around humping like 40 guns and switching between them all every 5 minutes haha.



Posts

: 223


Join date

: 2017-07-30


Age

: 44


Location

: Philadelphia



I'll hoard uniques no matter the game. If it is marked unique I will keep it, no matter if it is good or bad. Usually don't use them though unless their perks/bonus is really beneficial.

Fallout uniques were always fun to just store and see them all in one container or on display. Armors that are also either unique or rare are also fun to collect. I can say the same thing about Elder Scrolls, fun to get them and throw them onto mannequins or plaques and just display (container works too).

Collecting for me also extends out of Fallout and ES, various MMOs and looter-shooters I tend to hoard unique/named items and gear that you only ever get once. Point in case Destiny, I held onto that white AR you get at the start of the game since the very start, and the first armor set you're given - still have them all too. Then there is ESO where my objective currently is to get the three unique weapons (unique names and models) for beating the main quest.
Last edited by Fury on Sat Aug 19, 2017 5:08 am; edited 1 time in total
_________________
Quotes:


"Through action, a Man becomes a Hero. Through death, a Hero becomes a Legend. Through time, a Legend becomes a Myth and by learning from the myth a man takes action." ~ Some Dude in the YouTube Comments

"Its time to begin, isn't it? I get a little bit bigger and then I'll admit I am just the same as I was. Now don't you understand I am never changing who I am." Imagine Dragons, It's Time

"We've all been sorry, we've all been hurt. But how we survive, is what makes us who we are." Rise Against, Survive

"The way I see it, every life is a pile of good things and bad things. The good things don't always soften the bad things, but vise versa, the bad things don't always spoil the good things and make them unimportant." ~ The Doctor (11th Doctor)

"Dream not of what you are, but of what you want to be." ~ Various Warframe Characters




Posts

: 311


Join date

: 2015-04-17


Age

: 20


Location

: Lost

Character sheet
Name:
Faction:
Level: 1


I collect unique's, even if they suck. I never sell them just because of the rarity factor. Weapons and armor alike. Can never get rid of them and never want to.
_________________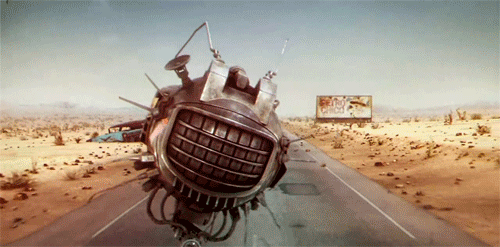 Posts

: 562


Join date

: 2015-12-20


Age

: 24


Location

: Bellevue Nebraska

Character sheet
Name: Distortion
Faction: of none of your damn business
Level: two fitty



Similar topics
---
Permissions in this forum:
You
cannot
reply to topics in this forum