Info Panel
________________
FO MOD MASTER THREAD
TES MOD MASTER THREAD
________________
________________
November 2017
| Mon | Tue | Wed | Thu | Fri | Sat | Sun |
| --- | --- | --- | --- | --- | --- | --- |
| | | 1 | 2 | 3 | 4 | 5 |
| 6 | 7 | 8 | 9 | 10 | 11 | 12 |
| 13 | 14 | 15 | 16 | 17 | 18 | 19 |
| 20 | 21 | 22 | 23 | 24 | 25 | 26 |
| 27 | 28 | 29 | 30 | | | |
Calendar

Page 5 of 5 •

1, 2, 3, 4, 5
@Visible Earth
it'd be interesting to see, Joshua train an army of Highly trained ''Cannanites'' wielding .45 weaponry, now that'd be a good faction,
_________________
Banner and Avatar made by Star - ''
Star's Workshop
''
"If you can't blow them away with your brilliance, Baffle them with your bullshit."



Posts

: 576


Join date

: 2017-06-02


Age

: 17


Location

: Land of the Brave

Character sheet
Name: Kaiser Atlas
Faction: No gods, no masters.
Level: My Own


The Hardest and the best DLC



Posts

: 1


Join date

: 2017-09-01



_________________
Banner and Avatar made by Star - ''
Star's Workshop
''
"If you can't blow them away with your brilliance, Baffle them with your bullshit."



Posts

: 576


Join date

: 2017-06-02


Age

: 17


Location

: Land of the Brave

Character sheet
Name: Kaiser Atlas
Faction: No gods, no masters.
Level: My Own


I love the theme and setting it in, I really do. But goddamn do I hate playing through it.

I love the atmosphere, I love feeling of helplessness, I love doing all the set pieces, all the actions and consequences that involve the characters in it...but goddamn do I hate playing through it.



Posts

: 42


Join date

: 2015-09-26


Age

: 27


Location

: Somewhere in the U.S.A.

Character sheet
Name: Bishop
Faction: Mr. House
Level: 30


I liked Dead Money, hell I even had quite a bit of fun in it. Its also the dlc where I first learned just how stupid tough my character was. See, when playing New Vegas I do the DLC after reaching certain points in the vanilla game. Like when I felt I was 1/4th of the way through I did Honest Hearts and when I felt I was 1/2 way through I did Dead Money. So by that point I was level 28 I believe, and my character was designed to be an intelligent stealthy infiltrator/sniper type character...but by that level I'd already completed that build and had no choice but to start moving into other things. So yeah I went from being weak to stupid tough. How stupid tough was I? Well when going into that dlc and having nothing but that dumb jump suit equipped I had a natural DT of 22. I was even playing on hardcore and very hard difficulty for those wondering (Not that difficulty matters with hardcore as once turned on it will override your chosen difficulty and set it to very hard as noted in the pop up at the start of any new game where your asked if you wish to enable it or not).

Anywho you know how your health bar decays when your not in an interior? Yeah I barely noticed it, I also had that one implant that regenerates your health so when my health would decay it jump back to full the next second...and thanks to Project Nevada's sprint even the fog and radios weren't that much of a bother as I could just dash in, take quick looks around, and dash out before suffering any serious damage/getting my head blown up. As for the ghost people well...they were fun.

See, when dealing with the ghost people I tried to be sneaky when dealing with them because again I was originally a stealth build and I tried to stick to that playstyle. However, those oddly sharp eyed fuckers could spot me even with 100 sneak and sitting perfectly still. I also noticed that the police gun was pretty useless against them, so I just saved it for shooting radios. I also never had enough ammo to be comfortable using that automatic weapon, and that holorifle wasn't very useful to me either. So how did I deal with them you ask? By rushing them and chopping them into pieces with a clean cosmic knife. In fact whenever I heard one around, rather than try to avoid them I gunned for them.

My favorite part of the dlc had to be the grand opening event. Why? Well you know how when it goes off a bunch of ghost people show up? Yeah, I sorta littered that courtyard you can see from the tower with a bunch of mines, so whereas most people who played that dlc were probably watching the booms in the air, I was watching the booms on the ground. It was...just plain great.

Dead Money for me was a very satisfying dlc. I even walked out with all the gold bars and trapped Elijah in the vault. It was a...very long walk back to Novac though, which is where I'd left my mobile home crate truck. Its funny, you go there and you think that there's all these things to fear, the red clouds, the radios, the ghost people...but it turns out, the most terrifying thing in the Sierra Madre, was the knife wielding maniac. Me.



Posts

: 181


Join date

: 2015-06-27


Age

: 29


Location

: Kansas



Cool, a Dead Money opinion thread in wich i can unload all my rage.
Dead Money sucks, seriously, it sucks in a astronomical way. When i finished Dead Money for the first time i felt i didn't enjoyed nothing about it and neither had fun, instead i was like "Oh my god, it's finally over. I hope i never have to play this annoying thing again".  I hated about 95% of dead money, the only things i enjoyed most where God (Not Dog cause he's dumb and irritating. God is awesome) and Ghost people. I got lost so many times around the village while doing those annoying quest for father Elijah... and btw, fuck him.
Play it on normal difficult at level 33 and it was insanely hard. I think i got to the bell tower in wich you have to start the fire works with 5 health bars and 0 stimpaks or healing stuff because of that stupid dunno toxin and also got raped by everyone on my way there
. Then i had to get back to the center square and i had no idea how to do it since i was pretty fucked up and there where ghost people everywhere. I just run like hell avoiding all of them, wich kinda sucks but was a good strategy for the rest of the dlc
.
I heard a way to sneak out of the vault with all the gold bars, but instead of that i just used "tgm" console command, killed Elijah (like really kill him, i cut him to pieces with a knife cause he really deserved it) and get out of there.
TL;DR
I hate Dead Money so much, i've played it 4 times and every single one of those playthroughs maked me very, very angry the whole time.
_________________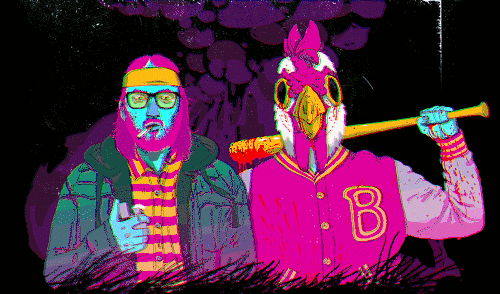 "I wish we could have met again under different circumstances"



Posts

: 116


Join date

: 2017-09-15


Location

: Chile

Character sheet
Name: Carla
Faction: Caesar's Legion
Level: Legion psycho killer huntress


i really like the dlc especially with drags dmho i like its atmosphere and the horror vibes you get from it, also no offense to the people who found it hard but you guys could always just adjust the difficulty to make it easier



Posts

: 12


Join date

: 2017-10-13



I like Dead money for it's lore and interesting characters. The start is a bit hard, but once you catch the scent of the Sierra Madre, you can't stop seeking it. You have to think about every decision you make, you feel the weight on your shoulders.

_________________
"Patroling the Mojave almost makes you wish for a nuclear winter..."



Posts

: 11


Join date

: 2017-10-30


Age

: 22


Location

: Hungary



Good to see so many varied opinions on te DLC it's somewhat a dark horse for the game, just comes outta nowhere
_________________
Banner and Avatar made by Star - ''
Star's Workshop
''
"If you can't blow them away with your brilliance, Baffle them with your bullshit."



Posts

: 576


Join date

: 2017-06-02


Age

: 17


Location

: Land of the Brave

Character sheet
Name: Kaiser Atlas
Faction: No gods, no masters.
Level: My Own


Page 5 of 5 •

1, 2, 3, 4, 5
---
Permissions in this forum:
You
cannot
reply to topics in this forum