Info Panel
________________
FO MOD MASTER THREAD
TES MOD MASTER THREAD
________________
________________
November 2017
| Mon | Tue | Wed | Thu | Fri | Sat | Sun |
| --- | --- | --- | --- | --- | --- | --- |
| | | 1 | 2 | 3 | 4 | 5 |
| 6 | 7 | 8 | 9 | 10 | 11 | 12 |
| 13 | 14 | 15 | 16 | 17 | 18 | 19 |
| 20 | 21 | 22 | 23 | 24 | 25 | 26 |
| 27 | 28 | 29 | 30 | | | |
Calendar

Just Wondering if anyone had any good ideas for a character build.

Got a weird one that requires the "Companion Share and Recruit" Mod on the Nexus.
The 'Sex Squad'... Max Luck and Charisma, low strength and endurance. Tag skills are Speech, Guns and melee. Endgame gear is prostitute outfit with Maria and Oh Baby. Choose any gender with whatever sexual preference.
Finish the Wang Dang Atomic Tango quest from James Garret as soon as possible and after completion hire Beatrix Russel (the ghoul dominatrix) Either old Ben or Santiago (preferably Santiago because he gets the prostitute outfit once hired) And everyone's favourite FISTO.
Roam the wastes bringing sexy justice to ruffians and smite them down with righteous indignation .
_________________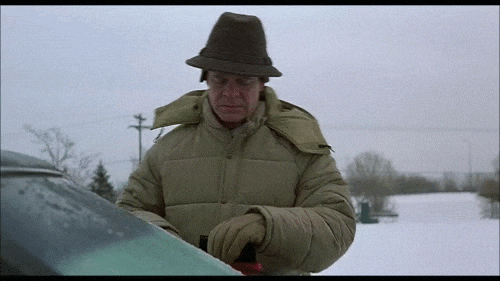 Posts

: 46


Join date

: 2017-05-29


Age

: 24


Location

: Somewhere in the UK.

Character sheet
Name: Jake Gittes
Faction: The Strip
Level: 25


If you have never done it have all special at 1 on hardcore (with mods) it is pretty fun. I beat all of the and dlc with the main game and dlc. That was one of the most fun times I've had in this game. Also screw dead money
_________________



Posts

: 208


Join date

: 2014-11-11


Age

: 21


Location

: Texas

Character sheet
Name: Trajan
Faction: Caesar's Legion
Level: 69 Dude!





Posts

: 185


Join date

: 2017-03-26


Location

: Night City



A gun slinging, shootin tootin, Psycho addicted, emotionless bastard that will do anything to earn a cap can always be fun. Oh! And dont forget the whiskey, lots and lots of whiskey.



Posts

: 75


Join date

: 2017-04-07


Age

: 21


Location

: USA

Character sheet
Name: Jed Turner
Faction: Survivalist
Level: 30


A pre-war influenced weeaboo, wielding your samurai sword. A ronin of the wasteland you wander from town to town poorly misquoting Japanese whilst you deliver you bushido style judgement on the Wasteland. You practice your Katana styles religiously, abstaining from lesser weapons (guns and the like) fighting as only a true warrior would.
Your fellow wastelanders may look upon your art sideways, openly mock you or hold you in disdain, but you know your path is the true one. For you are the Weeburai.
Spoiler:
_________________
Muwahahahahahahaha!!!
What do you mean evil laugh!? This is how I always laugh!
Bow Down:



Posts

: 509


Join date

: 2015-04-09


Age

: 21


Location

: Manchester, England, UK

Character sheet
Name: Booker
Faction: The highest bidder
Level: 21





Posts

: 206


Join date

: 2016-04-21


Location

: inside a cabin in the middle of nowhere.



A used to play a soldier build with the setback of being addicted to whiskey. I used only rifles and grenades and wore only combat armor variants. It was hard sometimes, but it was incredibly fun.
_________________




Posts

: 215


Join date

: 2015-03-10


Age

: 25


Location

: Outpost Styx

Character sheet
Name:
Faction:
Level:



Similar topics
---
Permissions in this forum:
You
cannot
reply to topics in this forum