Info Panel
________________
FO MOD MASTER THREAD
TES MOD MASTER THREAD
________________
________________
November 2017
| Mon | Tue | Wed | Thu | Fri | Sat | Sun |
| --- | --- | --- | --- | --- | --- | --- |
| | | 1 | 2 | 3 | 4 | 5 |
| 6 | 7 | 8 | 9 | 10 | 11 | 12 |
| 13 | 14 | 15 | 16 | 17 | 18 | 19 |
| 20 | 21 | 22 | 23 | 24 | 25 | 26 |
| 27 | 28 | 29 | 30 | | | |
Calendar

a fallout game set in the mountains of colorado perhaps near the utah border. I'll set the stage for my idea.the game is set five years after the second battle of hoover dam.an uneasy alliance is formed between NCR and house after he seized control of the dam with his mysterious mute mercenary. the alliance with the objective of pushing eastward to claim territory once held by caesars legion which has been scattered into the wind after the battle with no command head the remaining legion officers and their loyal men are labeled fugitives of the ncr as the army of robots and soldiers push eastward slowly taking territory. you are an NCR ranger whose unit was tasked with hunting a rogue legate and his men. the journey has taken you across nevada,utah along the Colorado river and  into the rockies in a year long chase. as you seem to draw nearer to bringing the legate to justice for his numerous war crimes, the hunt turns from hunter to hunted after hiring a dead horse riverboat to take you into colorado your party is ambushed by the legion remnants. you are hit and fall off the boat, you awake on shore to find your entire party has been brutality killed by the legion along with the natives you hired. bleeding and cold as the night encroaches, you realize your mission has changed,you are a stranger in a strange land filled with savage creatures,local warlords and remnants of the once great legion, your only mission now is to survive.

im thinking a game setup like this would feature less major cities and more rural towns and cities sprung up from the wastes. the climate is harsh and unforgiving, the animals and locals like the climate.more of a westerns style fallout like nv was but in the mountains. this game could be the first to actually expand on primitive weaponry like bows,spears and knives, legion swords and shield, guns are a rarity found only on select enemies high lvl raiders, legionaires and tribals, energy weapons more rare found only on the few vaults and military instillation's.the guns you find are old western, revolvers break action shotguns and lever actions, a few military weapons perhaps found on white legs remants after their defeat in zion, so thompsons,1911s and m1 garands from the Spanish fork armory.

signs of the legion are still in the area but fading with more tribalistic motifs overcoming the roman ones. former commanders act more like independent warlords sizing one another up. dead horses have greatly expanded since the defeat of the white legs and their territories have brushed the area where you are at. new tribes , weird cults and the few normal people populate this landscape as well. this game would focus more on the choices of survival  less on fallout 4's focus on the dilemma of what is good and evil. you either walk out of the wilderness a survivor after completing your original mission or your turn into a savage with the rest of the land.
you have a backpack not a pipboy (least at first) you are not a vault dweller. vats is gone competently and replaced with a more max payne style slow mo courtesy of you excellent marksmanship with firearms.you are already a badass at this point not a nobody 17 yr nor a  over the top mailman, you are a ranger the ncr's special forces, you are however unfamiliar with the land and you are starting out injured and hungry and all alone. no choice between survival mode the core of this game is not succumbing to the land or the locals. you must eat drink and sleep. hidden pre war vaults either hide societies or untold horrors. dlc or even just the main game could take you into the massive pre war vault at cheyanne mountain where you discover the fate of the former heads of the united states military.   i think that this would certainly be set apart from any other fallout game in terms of its tone and main quest line which would be ultimately hunting and killing the legate and attempting to return home/or not . what do you guys think of this idea?





Posts

: 94


Join date

: 2015-01-02


Age

: 22


Location

: Right behind you



I like the premise of it. I would love to see a Fallout game in Legion territory. It would add a lot of interesting stories and characters. I also like the intensified focus on survival this idea brings.
_________________
"I am not existing, nor am I lifeless."



Posts

: 218


Join date

: 2016-04-26


Location

: US

Character sheet
Name: Lira
Faction: Volkihar Clan
Level: ∞


You have some really good ideas here sounds like it would be an awesome game. Like you said with this story and default hardcore mode it sounds more like a spin-off but that's fine. The wilderness/survival theme you're proposing is just sexy. I really loved the rugged Mescalero atmosphere of New Vegas and I think this kind of setting would be a perfect departure from F4's Commonwealth.

_________________
My mods:
AC3 Race/outfit pack
Poseidon race/companion
Solid Snake voice replacer



Posts

: 148


Join date

: 2016-12-29


Age

: 26


Location

: Mount Olympus



Really like the idea, great sounding story. The idea of heading deeper into Legion territory is a interesting one. Kinda like Star Wars the Empire was not destroyed after one major battle so the Legion would still be around after Ceaser's death. It would take time for the Legion to destroy its self. So a story about the aftermath of the 2nd battle of Hoover Damn would be a good one to see how it would play out.
_________________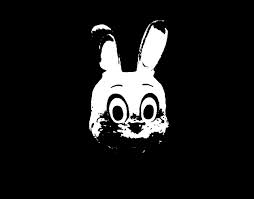 Posts

: 850


Join date

: 2014-02-24


Age

: 38


Location

: Behind You...

Character sheet
Name: Character
Faction:
Level:


this idea Could just be a mod in the future.

_________________
Preference Shall Reign Supreme.



Posts

: 315


Join date

: 2015-12-18


Age

: 28


Location

: The Void



I want to fallout new vegas 2
_________________
I'm banned!  



Posts

: 100


Join date

: 2014-11-25


Location

: Russia is a great country

Character sheet
Name: Ori
Faction: Forest Spirits
Level: 1


I was thinking of a full on western united states game, where the zetans invade or, start invading as you finish off/fight the remains of the legion



Posts

: 26


Join date

: 2017-02-08


Age

: 24


Location

: Utah

Character sheet
Name: Character
Faction:
Level:


i would play it sounds interesting



Posts

: 5


Join date

: 2017-01-16


Age

: 22


Location

: cali

Character sheet
Name: Character
Faction:
Level:


someone get this guy on bethesda's writing team then maybe we would have less shit stories from them.
just less shit not no shit after all you are only one man and it is bethesda we are talking about

_________________
chown -R US ./Base



Posts

: 250


Join date

: 2016-05-30


Age

: 32


Location

: Close to the Madness



---
Permissions in this forum:
You
cannot
reply to topics in this forum