Info Panel
________________
FO MOD MASTER THREAD
TES MOD MASTER THREAD
________________
________________
November 2017
| Mon | Tue | Wed | Thu | Fri | Sat | Sun |
| --- | --- | --- | --- | --- | --- | --- |
| | | 1 | 2 | 3 | 4 | 5 |
| 6 | 7 | 8 | 9 | 10 | 11 | 12 |
| 13 | 14 | 15 | 16 | 17 | 18 | 19 |
| 20 | 21 | 22 | 23 | 24 | 25 | 26 |
| 27 | 28 | 29 | 30 | | | |
Calendar

What's up guys! My name is Austin and I joined this site to find one mod in particular but I got stuck here cause a lot of you guys are better than the regular fellas (in my humble opinion). But anyways, I'm 21, in the Texas Army National Guard and currently doing military contracting. I ordered my computer a few days ago and it should be coming soon. I'll post the specs so you guys can roast me (help me out too though). But other than that I got nothing. Thanks guys!

(EDIT)
These are my computer specs. It's my first actual gaming computer so go easy. Keep in mind I'll be overseas for a year and I can order parts from Amazon with no issue. Feel free to post your specs/give your ideas!




Posts

: 13


Join date

: 2016-12-04


Age

: 22


Location

: Texas

Character sheet
Name: Character
Faction:
Level:


Waddup Henry welcome to GUN

I see ur representing AMD mad respect to u

Hope u enjoy ur time here



Posts

: 781


Join date

: 2015-06-21


Age

: 20


Location

: GIRLyou rly got me bad

Character sheet
Name: Eery
Faction: Questlove
Level: 11


@HenryFreund
Hey hey hey man what's up? Welcome to GUN and glad to have you aboard. So you're heading overseas? Whatever you're doing as a contractor please stay safe man.
_________________
Nicki is my Mom but Tay is my Queen



Posts

: 1259


Join date

: 2014-03-28


Age

: 19


Location

: Chasing my Daisy

Character sheet
Name: AveSoSnazzy
Faction: Heartbreak Kids
Level: BadKenzClub aka FRESHER THAN YOU


Hello there Henry and welcome to our beloved community. Hope you enjoy your stay here and stay safe out there!
_________________
Rules and Guidelines
FAQ
How to get mod access
Cosplay Corner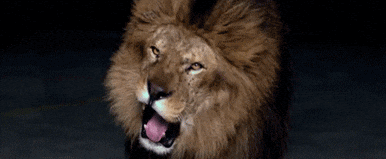 Posts

: 1766


Join date

: 2015-09-23


Age

: 25


Location

: Antwerp

Character sheet
Name: Siegrain
Faction:
Level: 56


Thanks guys, appreciate it.
I just do simple security stuff! Btw if anyone here lives in Beer Sheva, Israel lmk



Posts

: 13


Join date

: 2016-12-04


Age

: 22


Location

: Texas

Character sheet
Name: Character
Faction:
Level:



Similar topics
---
Permissions in this forum:
You
cannot
reply to topics in this forum