Info Panel
________________
FO MOD MASTER THREAD
TES MOD MASTER THREAD
________________
________________
November 2017
| Mon | Tue | Wed | Thu | Fri | Sat | Sun |
| --- | --- | --- | --- | --- | --- | --- |
| | | 1 | 2 | 3 | 4 | 5 |
| 6 | 7 | 8 | 9 | 10 | 11 | 12 |
| 13 | 14 | 15 | 16 | 17 | 18 | 19 |
| 20 | 21 | 22 | 23 | 24 | 25 | 26 |
| 27 | 28 | 29 | 30 | | | |
Calendar

Well here I am with a long overdue introduction, i'm just a normal high school kid about to graduate and hopefully make it into programming. Honestly I don't know what I would've known what to pursue if I didn't see some of the amazing mods that creators brought from New Vegas. I swear I don't know how some people manage to constantly breathe life into a completely outdated game, but that goes to show how good the fallout community is.

Well I feel like i'm ranting now so overall I want to say that the communities talent has inspired me to pursue an actual profession (as strange as that sounds) so I wanted to say as a boring guy, you guys have actually given me something to look forward too in life. (and mods too)
Much love



Posts

: 48


Join date

: 2015-07-17


Age

: 18


Location

: CA



W E L C O M E


cheers to you and your profession! May you not later realize your hobby died the moment you're hired.



Posts

: 377


Join date

: 2016-08-14


Age

: 48


Location

: The Present

Character sheet
Name: Jack
Faction: none
Level: 56


Hah, thanks man hopefully I didn't come off as a kiss ass though.
_________________
Revenge is sweet:

url=http://www.servimg.com/view/19543614/9]
[



Posts

: 48


Join date

: 2015-07-17


Age

: 18


Location

: CA



welcome to the community buddy programming is a tough skill to get into i know from experience after trying scripting for fallout new vegas and studying web development barely any of it stuck so props to you and i hope you go far

also i hope you have a good time on here ever need any questions answered about the site ill be on here

_________________
             Download Viking inspired pack here
F.A.Q
-
RULES
-
PROMOTIONS
Mods i have worked on FO4 (Highlights):



Posts

: 3865


Join date

: 2014-08-18


Age

: 23


Location

: Dublin, Ireland

Character sheet
Name: Cain Reaver
Faction: none
Level: 167


@snippy123
Hey welcome to GUN and enjoy your stay here!
Senior year bro remember it's the end so go out on a high note and make sure to live it all up while you can. It flies by fast af so enjoy it while you can, believe me you're gonna miss it when you walk across the stage for that diploma.
_________________
Nicki is my Mom but Tay is my Queen



Posts

: 1259


Join date

: 2014-03-28


Age

: 19


Location

: Chasing my Daisy

Character sheet
Name: AveSoSnazzy
Faction: Heartbreak Kids
Level: BadKenzClub aka FRESHER THAN YOU


Welcome to the Gunetwork Snippy i hope you enjoy your programming and whatever mods you get from here and like FoVet said if you need help just ask.
_________________
FAQ
✩
Member List
✩
Rules
✩
Promotions
✩
PSA-Posting Links
 Modding is love, modding is life.

Achievement Unlocked + Credits:

         

Also Thank you to Athanasius for making my wonderful signature picture.



Posts

: 915


Join date

: 2016-03-30


Age

: 16


Location

: FNV / Rainy Scotland

Character sheet
Name: Tristan
Faction: Null
Level: Error value too high


I really understand your point of view. So much talented people in here. I wave hello to you and wish you a pleasant stay



Posts

: 631


Join date

: 2016-05-27


Age

: 40


Location

: France

Character sheet
Name: Character
Faction:
Level:


SALUTATIONS and welcome officially to our beloved community! May you succeed in the persruit of your dreams!
_________________
Rules and Guidelines
FAQ
How to get mod access
Cosplay Corner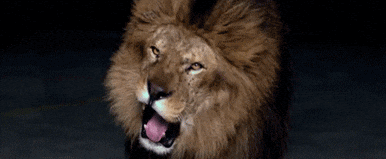 Posts

: 1766


Join date

: 2015-09-23


Age

: 25


Location

: Antwerp

Character sheet
Name: Siegrain
Faction:
Level: 56


Hey snippy123. Welcome and good luck with the pursuit.



Posts

: 214


Join date

: 2015-10-23



Hallo 
@snippy123
. It seems we have something in common as I am trying to get into programming myself. Took a programming course in C++ and Python... Bah! I'm sure you'll find a lot more people like yourself here. Anyways, welcome to GUN.
_________________
"We will either find a way or make one." -Hannibal Barca



Posts

: 209


Join date

: 2016-08-01


Age

: 18


Location

: Canada, ON



---
Permissions in this forum:
You
cannot
reply to topics in this forum